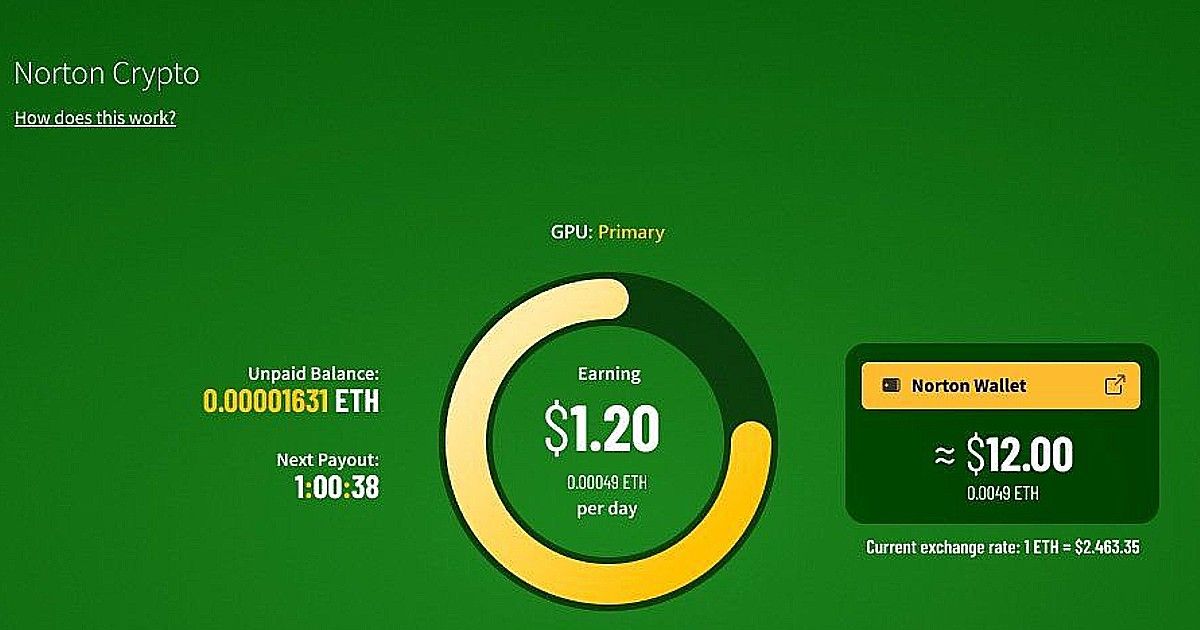 The new Norton 360 antivirus suite will come with Ethereum mining built into the software, giving users one of the most mainstream tools to help users mine cryptocurrencies. The move has attracted a mixed set of reactions from the industry – while some reports have cited the environmental concerns that proof of work-concept cryptocurrencies such as Bitcoin and Ethereum represent, many others underline that this may implicate a new form of bloatware application that would use crypto mining as a feature to rope in more users in the crypto industry by subsidising purchases through it.
According to Norton, the new Norton 360 software is actually more beneficial from the security angle for mainstream users. The company states that so far, if users wanted to mine cryptocurrencies, they would have had to search through unverified Dark Web links, which could have led to security risks. These codes may have also represented conflicts with the security software onboard PCs, which Norton says will no longer happen with the new Norton 360.
As of now, the Norton 360 crypto mining feature will only be available for Ethereum, but reports indicate that Norton will consider opening up the feature for more mainstream cryptocurrencies in general. On overall terms, while Norton incorporating crypto mining and a digital crypto wallet is a positive move for mainstream users looking to adopt cryptocurrencies, it also implies that many smaller players might soon follow suit too. Independent vendors may look to subsidise purchases by adding crypto mining to devices by default, but the move may invariably end up promoting crypto bloatware.
The cryptocurrency market stands at an infection point of commonplace acceptance, which likely means that more services such as Norton 360 will soon feature crypto mining and wallets. In general, having a security software provide crypto mining services will be treated as more trustworthy than, say, a little known independent player with lack of market reputation to Norton's tune.