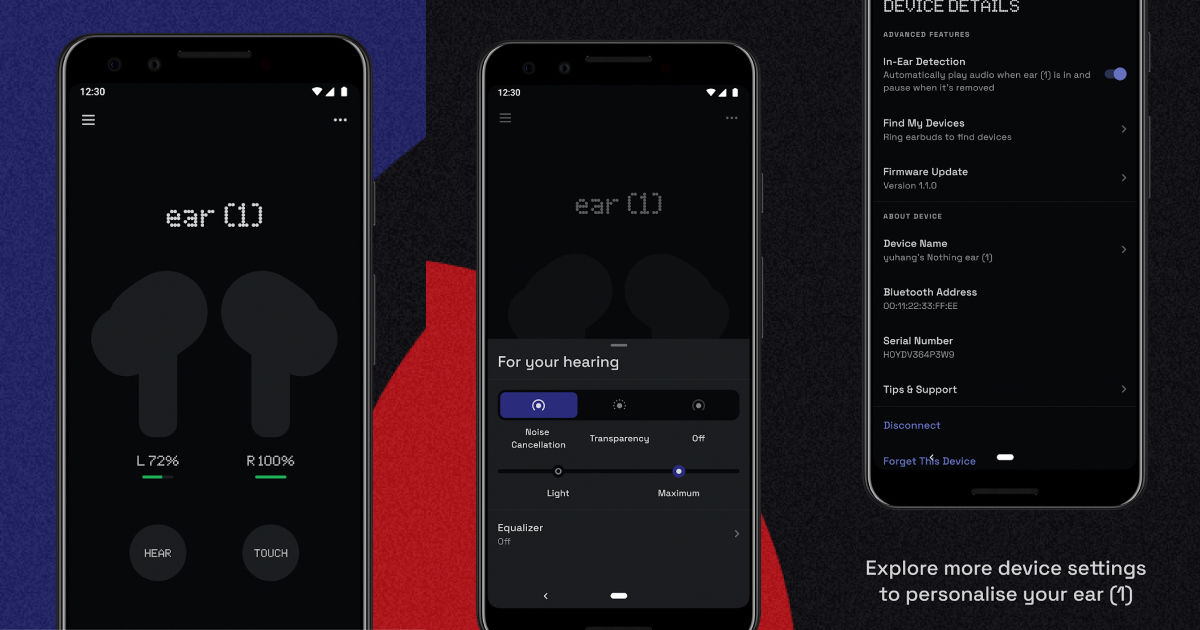 Nothing is gearing up for the launch of its first product. The Ear 1 Truly wireless earbuds (TWS) will debut in India and other international markets on July 27. The company has already confirmed some of the key details of the device ahead of the launch. The Ear 1 will come with support for Active Noise Cancellation (ANC). It will also come with a transparent design. The wireless earbuds will launch in India for Rs 5,999. Some other details of the device have also been revealed ahead of the launch. The Ear 1 app is listed on the Google Play Store. Users will be required to connect their TWS with the app on their smartphone to customise controls. Let's take a look at the Nothing Ear (1) app, features, and other details.
Nothing Ear (1) app
Nothing Ear (1) launches on July 27 in India. Ahead of the launch, the TWS's app is listed on the Google Play Store, revealing key details. The listing confirms some of the key details and features of the device.
According to the images listed, the app will offer the option to customise touch controls. The TWS will offer three different modes. It will come with a Noise Cancellation mode, Transparency Mode and an "Off" mode. The image reveals that the ANC will come in "Light" and "Maximum" modes. The app will also come with its own equaliser to tune the audio based on the user's preferences.
In addition, Ear 1 will also come with support for Find my Devices, which will be useful when the user has lost their earbuds. It will also support in-ear detection, which will automatically play audio when the user wears the earbuds. Similarly, the audio would pause when the user will remove the earbuds. Other details revealed include checking the battery status of the earbuds and charging case, turn on/off gesture on earbuds, etc.
The full set of features will be revealed on July 27 at the launch. What are your thoughts on the new Nothing TWS? Do let us know in the comments below.