Highlights
Nothing says its exclusive service center will provide a one-of-a-kind experience to customers.
Nothing says customers can expect service resolution in under 2 hours.
Nothing will provide customers with a standby smartphone in case of a delay.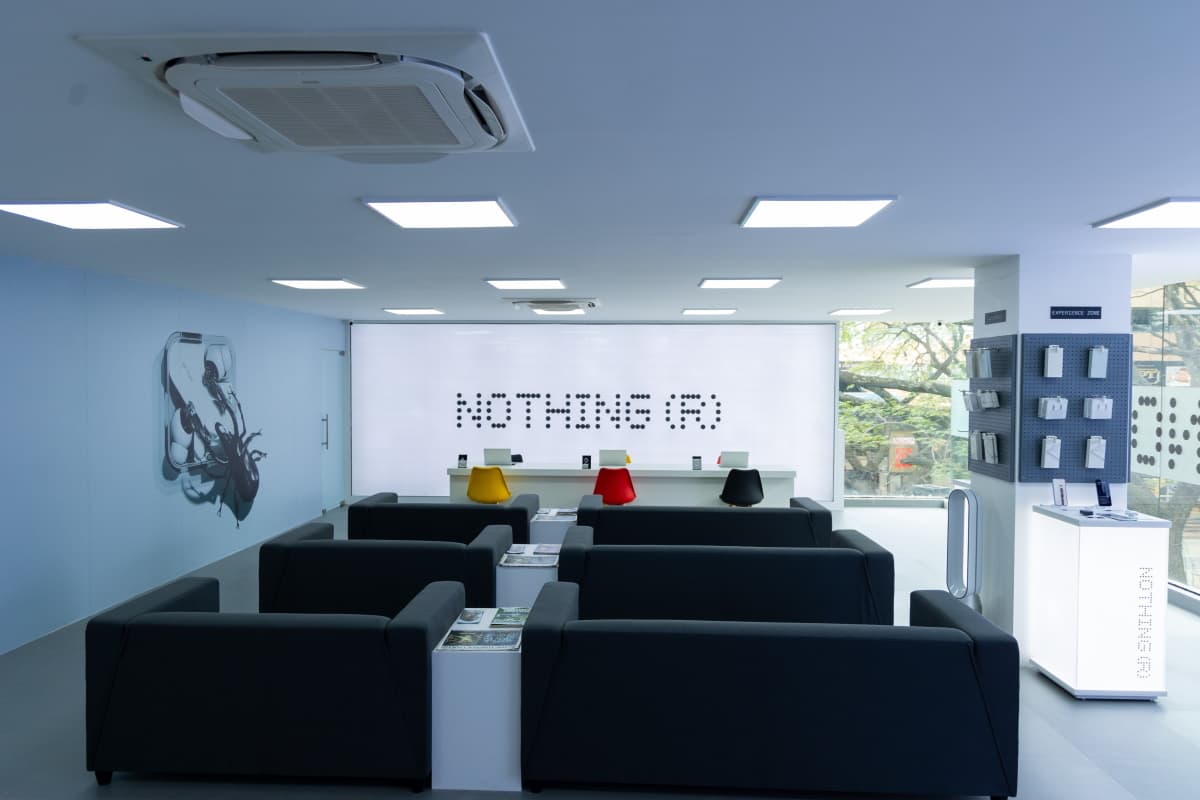 The first Nothing exclusive service center is finally open in Bengaluru. It was originally planned for an August release but after a slight delay, it is open for business. The company says it will provide a one-of-a-kind customer experience through its exclusive service center. It is in addition to more than 300 service centers that the company already has in India. Here is what kind of services you can expect at the exclusive service center.
Nothing Exclusive Service Center Venue and Services
Nothing's first exclusive service center is situated in 100-Feet Indiranagar, Bengaluru. It is the company's first-ever exclusive service center anywhere around the world. The official announcement reveals customers will get first-class technical support at the center.
The company says customers can expect service resolution within 2 hours. If there is a delay, they will be provided with a standby smartphone. It is a welcome move as customers will not have to be without a phone which could affect their personal and professional lives.
The exclusive service center will have Nothing's newly launched products on display for customers and fans to experience. It also has an arcade machine for customers to play games on. They will also be served coffee while they wait for service resolution.
Nothing Exclusive Service Center
Nothing says it will hold bi-monthly service camps (every second Saturday and Sunday) with special offers at the service center. The most recent edition of Nothing Care Camp was held in 14 Indian cities last month. It offered free service and discounts on spare parts during the camp.
Manu Sharma, Vice President and General Manager of Nothing India, talked about the exclusive service center and future plans in an exclusive conversation with The Indian Express. He said opening exclusive service centers will help the company build trust and credibility.
He added there are plans to open exclusive service centers in Delhi, Mumbai, Hyderabad, and Chennai. Nothing wants to have a total of 20 exclusive service centers by 2024 and increase that number to 35 by 2025.
The latest smartphone release from the company is the Nothing Phone (2). It launched in July at a price tag of Rs 44,999 for the 8GB/128GB base model. But, it can be grabbed for as low as Rs 32,999 during the Flipkart Big Billion Days sale. The other two variants i.e. 12GB/256GB and 12GB/512GB will be available at an effective price of Rs 37,999 and Rs 42,999 respectively.
The Nothing Phone (2) was announced in Dark Gray and White colours but the latter was not available for purchase for the base variant. This is set to change in the coming days as Flipkart has teased the White Nothing Phone (2) in 8GB/128GB configuration for the upcoming sale.