Highlights
Nothing OS 2.0 will look to improve productivity and be fun to use at the same time.
Nothing OS 2.0 will focus on making everything easier to access instead of scrolling or digging deep.
Nothing OS 2.0 will arrive in July alongside the Nothing Phone 2.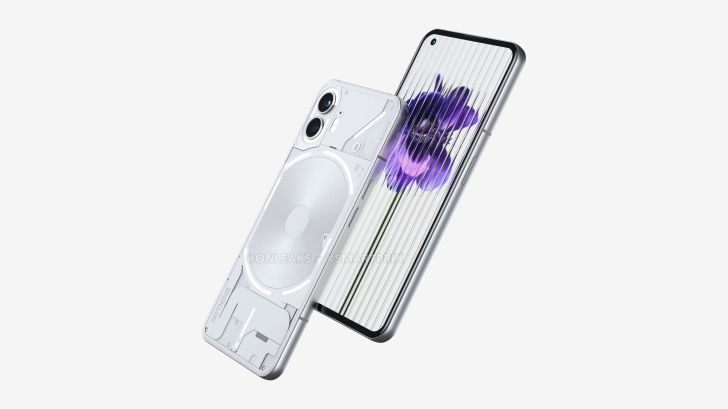 When Nothing launched its first smartphone Nothing Phone 1 last year, it also unveiled a new software experience named Nothing OS. It was based on Android as one would expect and was quite bare bones in terms of software-based functionalities. The team obviously made it better with future updates but it is now ready to take the experience to the next level. The company is preparing for the Nothing OS 2.0 release and its Software Creative Director Mladen M. Hoyss has shared a few glimpses of what to expect.
Nothing OS 2.0 Changes and New Features
Hoyss spilled beans about what the team is cooking for Nothing OS 2.0 during an exclusive conversation with XDA Developers. The first thing to note is that Nothing's software team now has about 100 members as compared to just five and a few third-party contractors when they shipped Nothing OS 1.0. This is the reason team was able to release more features and better improvements when it pushed the Nothing OS 1.5 update based on Android 13.
The company now wants to "start almost from scratch" for Nothing OS 2.0. Hoyss says they primarily want to focus on "functional aesthetics". This is an approach where they take data, visualize it, and make it easier to digest instead of just throwing it up at you.
Personalization is another crucial thing behind Nothing OS 2.0 development. Hoyss describes current phone home screens as "a page system where you scroll through basically logos of companies". He wants to change this and make home screens something beyond a collection of app icons. This is where the personalization aspect comes into the picture.
He says when you look at the home screen, you should be looking at things that are personal to you, and information related to your interests should be available "at a glance". You should be able to access what you are looking for easily instead of scrolling or digging deep. If these wordings sound familiar to you then it's because Google has said similar things in the past while detailing the Pixel software experience. It even has an At a Glance widget that shows relevant and contextual information right on the home screen.
It seems like Hoyss knows these comparisons will be made which is why he clarified that Nothing is adding its own spin on things and he would not compare it with anything that already exists. He adds Nothing OS 2.0 will bring options that the smartphone already has to the foreground. He did not share any visual representation of things or offered any specific details but said, "Imagine it like just more of a functional environment, a more easy-to-use environment, a more at-a-glance environment."
Nothing OS 2.0 Release Date
Nothing OS 2.0 will release in July alongside Nothing Phone (2). We will have to wait until then to see the exact implementation of everything that Hoyss has talked about so far. As for the smartphone itself, it is set to come with Qualcomm Snapdragon 8+ Gen 1 processor which will put it in the flagship category. The phone is confirmed to be made in India and will also cater to the demands of the Indian market.