Highlights
The Nothing Phone (1)'s price has dropped to Rs 26,999

Regular updates have improved the software experience

The 4,500mAh battery also lasts longer than it previously did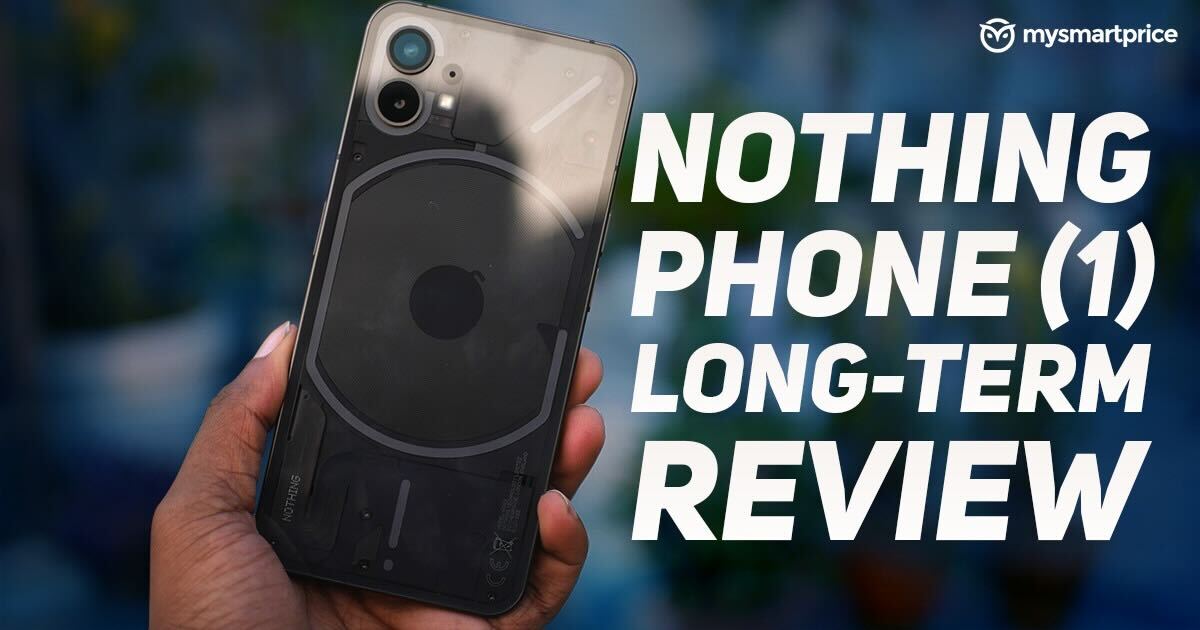 2022 saw a slew of exciting Android devices making their way into the market with new features and some with crazy camera capabilities such as 200-megapixel sensors, retractable lenses, and more. With so many contenders entering the Indian market, one may think the smartphone industry has gotten a bit saturated. After all, there's only so much one can do to bring something different in a phone while keeping in mind the inevitable inflation of prices.
Hardly so, because six months ago, London-based tech maker Nothing had very different plans. It launched the Nothing Phone (1) which had one of the loudest launches ever witnessed in the smartphone industry, and it got us all riled up.
The initial reviews were not entirely satisfactory though, as we noticed quite a few bugs here and there. But, the company stuck to the promise of its update cycles and has provided fixes ever since the launch of the Phone (1).
With the word already out on the street about its successor, we figured now would be the perfect time to go back to the device and see if they have ironed out the wrinkles. So, after putting every square millimetre of it to the test, here's our long-term review of the Nothing Phone (1).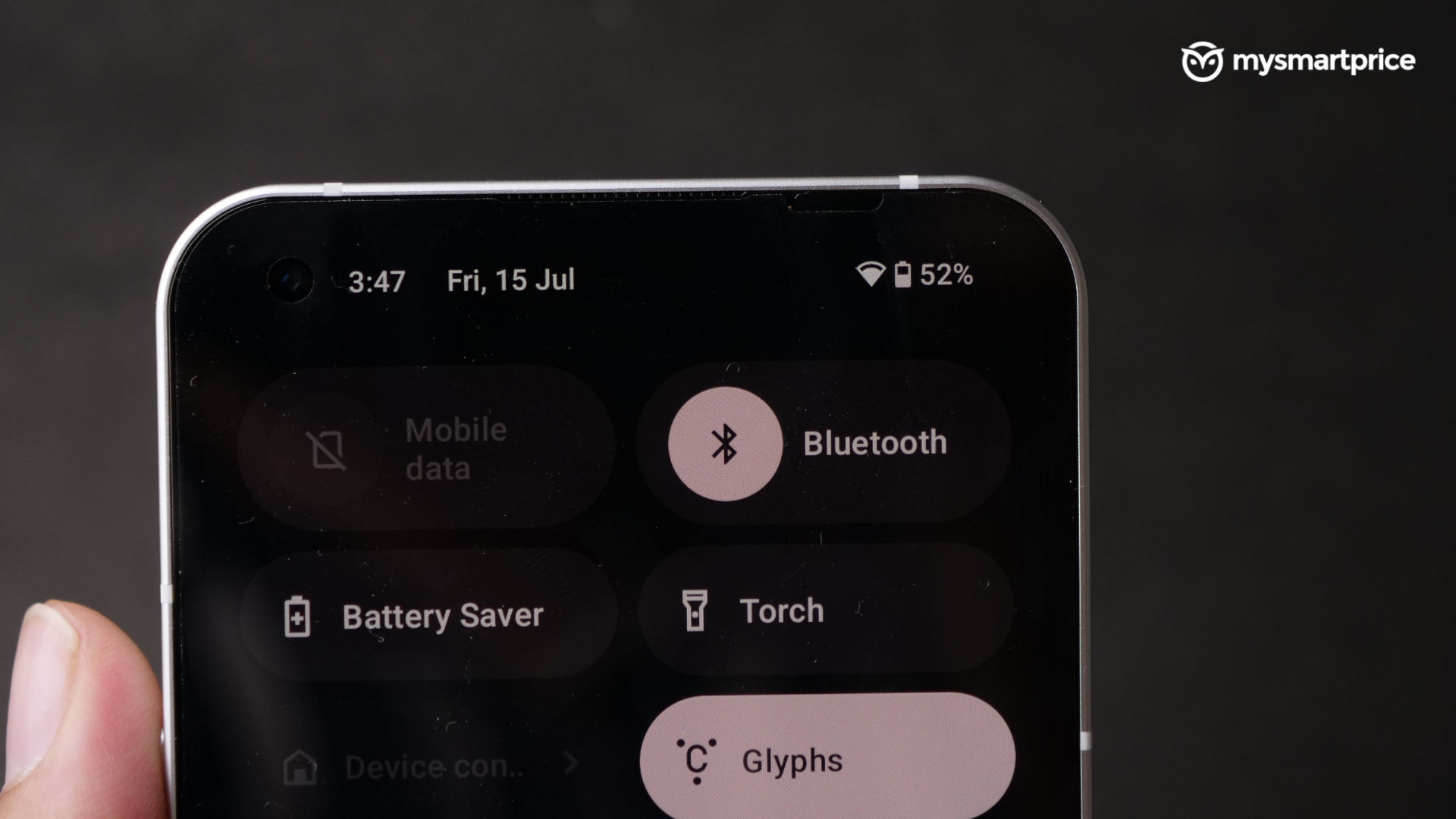 Nothing Phone (1) Long-Term Review: Not buggy anymore
Since most of the refinements were done to the software, why not begin with it? The Nothing Phone (1), in terms of on-paper specs, is not a very outrageous device — but it does its deed. The Qualcomm Snapdragon 778G+ processor is essentially a slightly boosted Snapdragon 778G. The processor, for the most part, is able to perform under heavy loads. The phone does not stutter when switching between a few apps, or even multitasking. It didn't cause many hiccups in our usual stress test as well. If you wish to know more about the hardware portion, you can read our initial review — we've mentioned everything you'll need to know.
Coming to the gaming part, which is our forte — we played a bunch of Apex Legends Mobile rounds on it. For the most part, we kept the graphics at 'Normal' and framerates at 'Ultra'. The device was able to churn out 60fps with drops to 28fps when landing. We also noticed a couple of random frame drops throughout our traversal in Kings Canyon. But, the thing is there were noticeable minuscule lags and stutters when indulging in squad fights. This almost cost us some matches. We get it, it's not being targeted as a gaming smartphone, but stable gameplay is something which can be achieved as the non-plus chipset also performs decently. Maybe it's about optimisation that future updates can help. Call of Duty: Mobile was able to run well — similar to what our initial review mentions.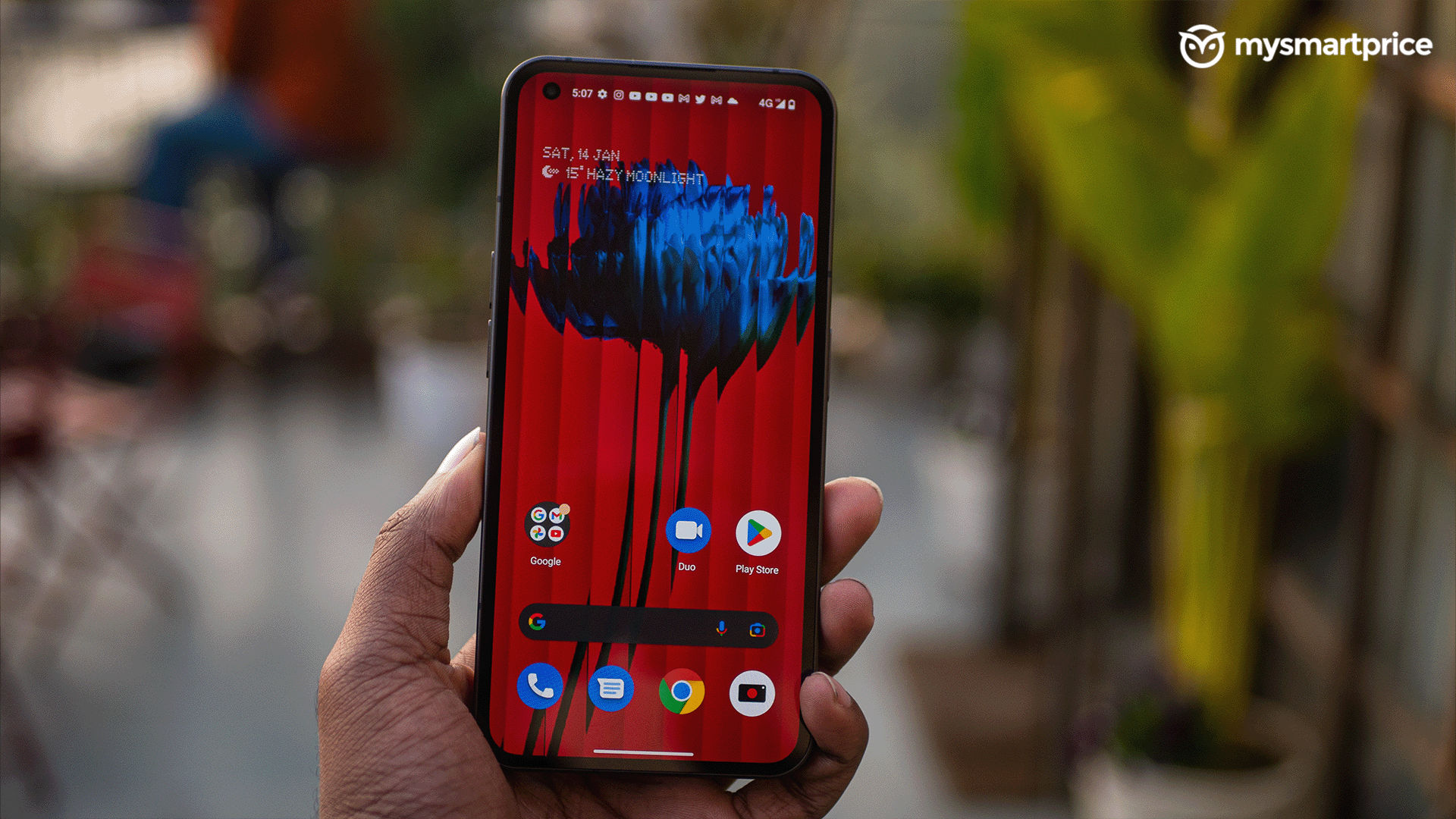 For us, the best part of Nothing Phone (1) was its bloat-free software experience. This is a huge plus in our books and should be practised by other brands as well. While we are on the software bit, it's time to take a look at the bugs from our first review and see if they are still present.
Starting off with the lock screen — previously, we noticed that the fingerprint animation had some inconsistencies, this was made right after a few updates.
Besides this, we also faced some issues while trying to open notifications straight from the lock screen — again, this was solved.
The phone also blacked out when we tried to unlock it, this gave us mini-panic attacks back then. This too has been fixed without much fuss.
Initially, we also faced a couple of moments when the device started throwing tantrums like stuttering throughout the UI and more. This was also fixed. That pretty much covers every bug we faced during our first time using the Nothing Phone (1).
This brings us to now – what about some new annoyances?
Well, we did not have many gripes in our second run using the Nothing Phone (1). The UI animations, wallpapers, and subtle integration of the Glyph control in the notification centre were smooth. If you are a fan of the stock Android experience and are annoyed by certain skins, this could very well be your way out.
All the updates over these few months have proved to be helpful for the device. In fact, during the month of re-reviewing the Phone (1), we've received yet another bug-fix update. So, it's very promising to see Nothing so committed to improving its device.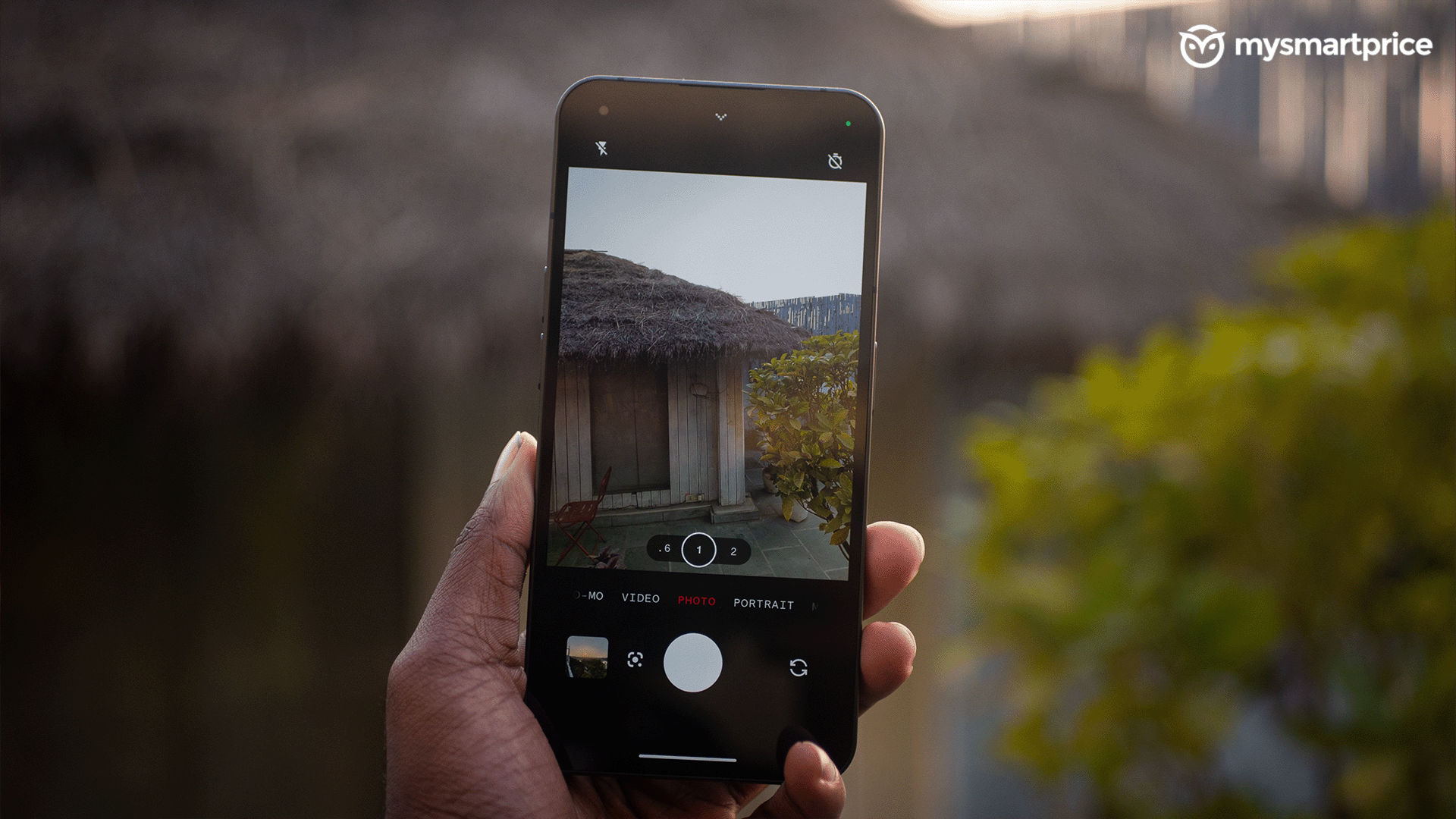 Nothing Phone (1) Long-Term Review: Refined cameras
The camera system on the Nothing Phone (1) is nothing out of this world. In fact — unlike most smartphones, it does not go over the top by adding a triple or quad camera setup with unnecessary lenses. It features two 50-megapixel cameras, with a very capable and reliable Sony IMX 766 sensor for the main camera. The ultra-wide angle camera uses a Samsung JN1 sensor.
To interact with the hardware, the Phone (1) has a unique camera interface, complete with Nothing's funky dot matrix font. Besides this, the interface is pretty easy to go about and has all the necessary settings at arm's length. What's more unique about the camera department is that the Glyph lights at the back can be used as a fill light.
The Nothing Phone (1) doesn't try to meddle with the images by oversaturating colours. Instead, it goes for a flatter look, giving you more control on the edits. The 50-megapixel sensor takes detailed daylight shots.
We do have a gripe, though – images clicked from the primary camera come out cropped, no matter what format you select in the image settings. This isn't really a dealbreaker, but something worth mentioning.
Nothing Phone (1) Daylight Camera Samples
When enabled, the HDR works well, with balanced shadows and highlights in most scenarios. In one extreme condition, we took a photo of a couple of buildings with the sun facing the camera — the Nothing Phone (1) enlarged the sun to an extent that it looked like something straight out of Dragon Ball Z. However, the dynamic range was better on the ultra-wide angle camera. The 50-megapixel high-resolution shots taken using the primary camera also had good colours and details, with not much of a change in the colour temperature. Portrait mode on the Nothing Phone (1) works very well with good edge detection, and our loyal friend (image above) can concur.
Nothing Phone (1) Low-Light Camera Samples
The high-resolution ultra-wide angle camera is quite handy. Images taken using it had a wide perspective with a decent amount of details. In comparison with the primary camera, the ultra-wide camera takes slightly warmer photos. Distortion is at a minimum, but it tends to lose quality around the edges, and it often over-sharpens the photos.
Shots taken in low-light conditions had good colours and details, provided there was an ample amount of light. At times, it blows up light sources and adds a flare to images. We noticed a shift in colour when clicking photos using the ultra-wide angle camera. Clicking photos at night needs you to have a very steady hand, as a slight shift can take a blurry photo.
During our initial review, the selfie camera didn't perform optimally. This seems to have changed as photos had good skin tones, details, and dynamic range. Portrait photos had good edge detection.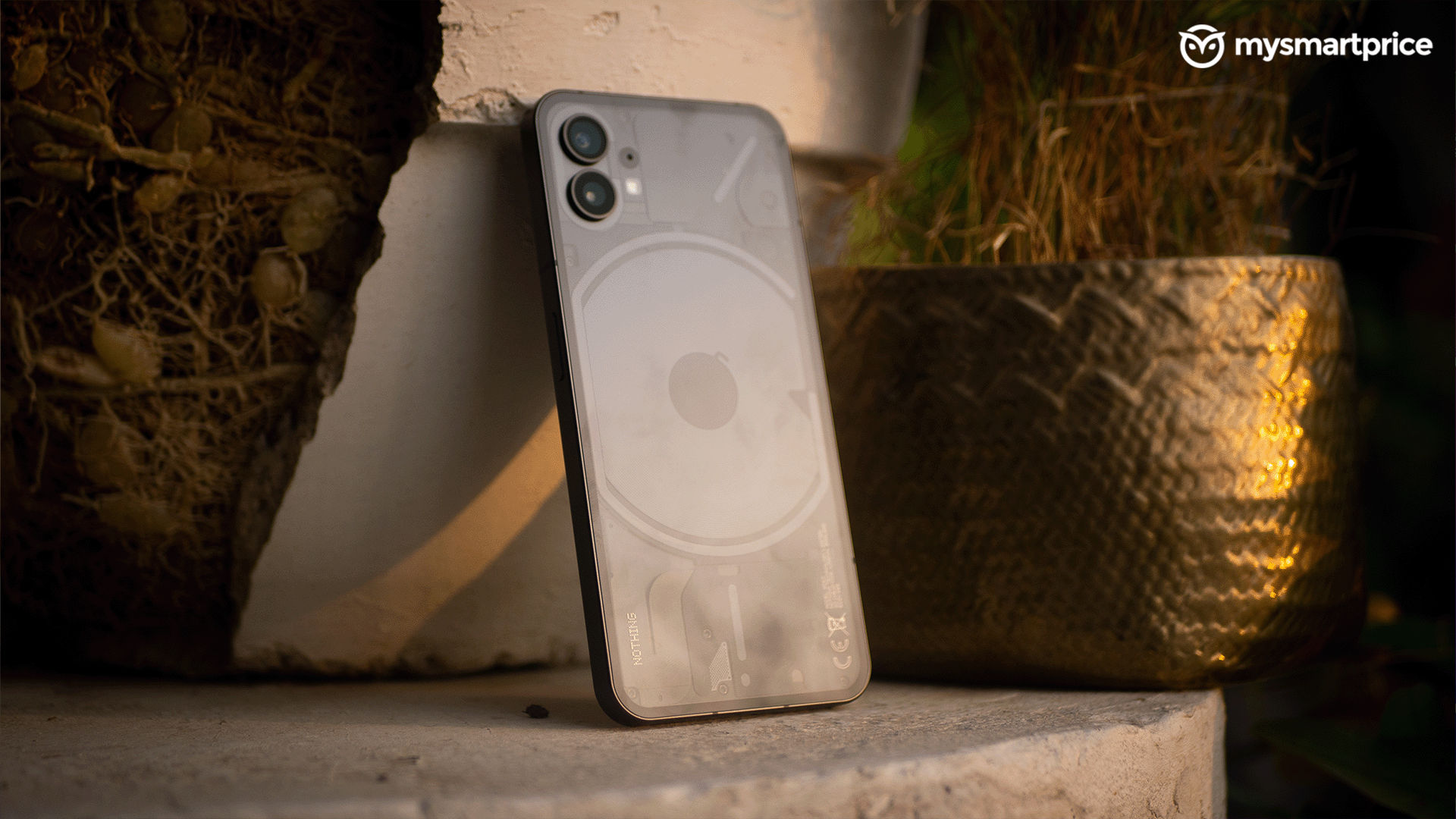 Nothing Phone (1) Long-Term Review: Outlandish design still awes us
Part of the entire hype train on social media was because of Nothing's design approach. Most smartphone companies have tried their luck by switching around the camera lenses or making them freakishly big (cough, Apple, cough), while some have come up with colour-changing back panels, and more of the same stuff. Nothing had a completely different idea, which a lot of people on social media seemed to like.
The naked design is not groundbreaking in the tech industry, as most PC enthusiasts have been following it for ages, but the Nothing Phone (1) brought it for the first time to smartphones. Sure, some may argue that the Mi 9 Explorer Edition was the first to do so, but it seemed a bit too artificial.
The Nothing Phone (1) still manages to grab the eyeballs of the public. It's true that at first glance, it looks like the device has a footprint similar to that of the iPhone 12 — but it goes without saying, everything else is wildly different.
While there are a lot of reasons why we should slap a case on it — like the glossy glass back panel, the slight protrusion of the camera module — but the sheer joy of just showing off a naked phone that quite literally lights up, was what stopped us.
The entire back panel of the Nothing Phone (1) is decorated with 900 LED lights, which is just crazy to start with. While there were a lot of reports about a buggy Glyph experience, we did not face any at the start, or now. There have been multiple moments when we received calls on 'silent' with the phone flipped down, only to be saved by the blinding lights (pun intended, maybe). While the habit of keeping phones faced down was fruitful for us, over time it got a bit annoying, especially when combined with the ringtones. That's one of the reasons why we always kept "Flip to Glyph" enabled.
The aluminium frames on all sides are flat with a slight curvature at the edges that allow for an easy, non-intrusive experience while carrying the phone.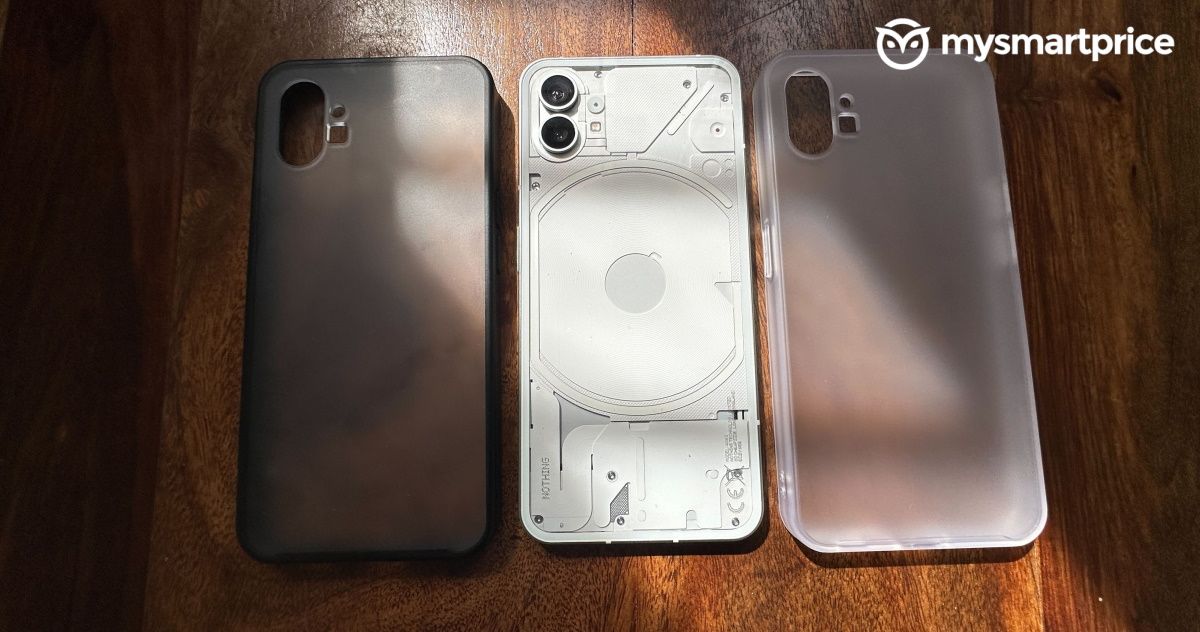 A few unfortunate drops on the back panel didn't register any cracks, but there are a couple of minor scratches at the edges. But, we've somehow scratched the display even after taking the utmost care.
Moving on from the design, the Nothing Phone (1) sports a 6.55-inch 120Hz OLED display at the front, and our experience has remained unchanged – it's smooth but not the brightest display out there. The good thing is the bezels are thin and symmetrical, yielding it a clean look. The display is HDR10+ compatible, but Netflix on this phone still does not support it. You can only watch HDR content on YouTube.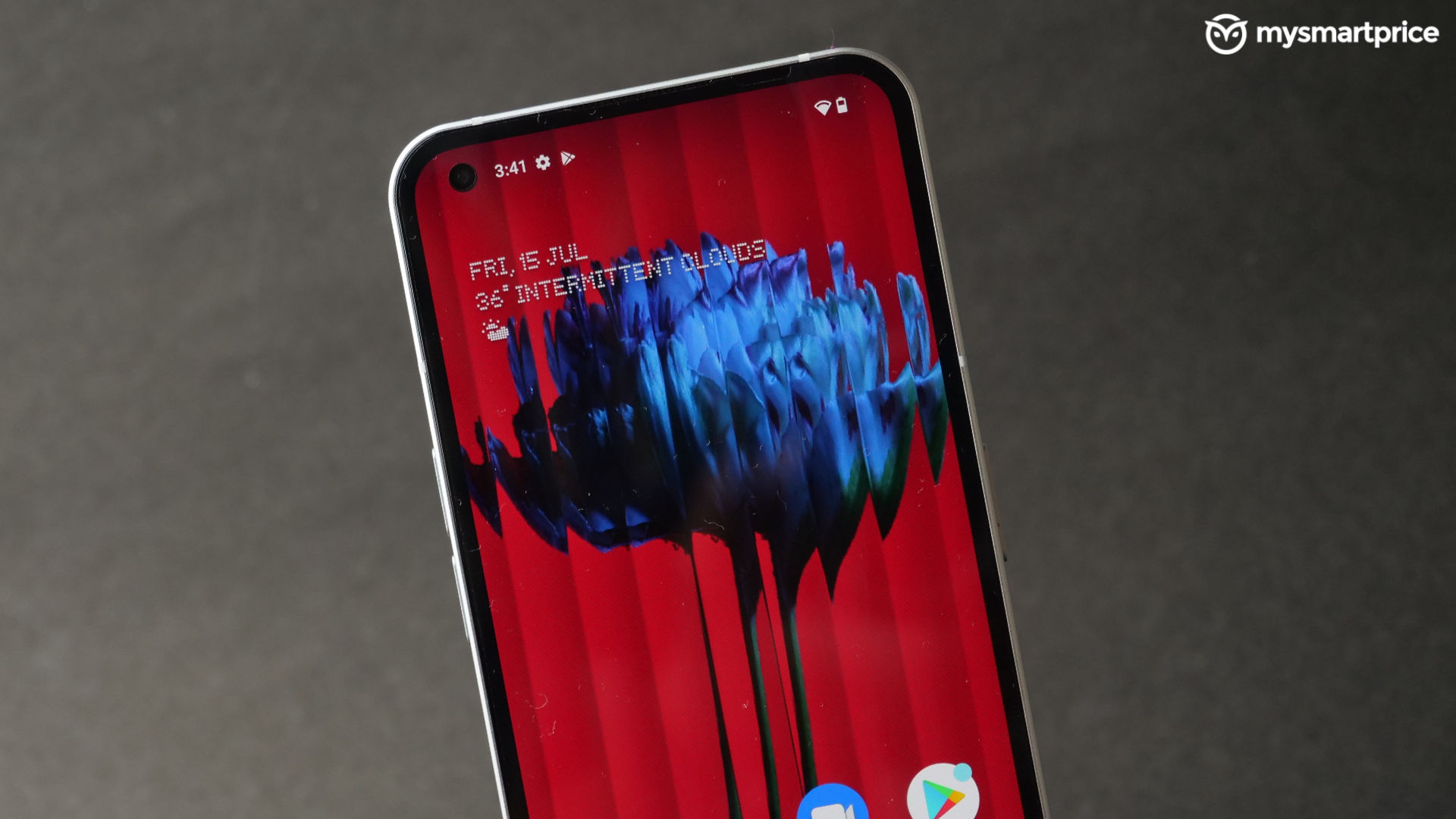 But there were times when we had some issues with colour reproduction. For instance, while watching "That 90s Show", we felt as if the skin tones of the actors were not true to life — it was just too bright and bland. We played it side-by-side with the iQOO 11 — the former had slightly reddish tones, but skin colours looked close to natural. Maybe this is something that can be worked on in future updates.
In our initial review, we noticed the display getting slightly warm to the touch while watching Netflix for longer hours, this wasn't the case in the recent few months. The entire multimedia experience is aided by a stereo speaker setup which gets loud enough and has decent clarity.
The Nothing Phone (1) has a subtle, yet satisfying haptic feedback. Games make use of it well, and so do the navigation gestures. The feedback feels balanced over the device, and not forced from one particular area.
Nothing Phone (1) Long-Term Review: Great battery life
Nothing Phone (1)'s 4.500mAh battery served us well the first time we met, and that's still consistent in our long-term usage. We were able to easily make the phone last over a day and more. The Nothing Phone (1) easily gave us over 6 hours of screen time. This included a few gaming sessions, a couple of hours of Netflix, Hotstar, and YouTube, a bunch of situations where we used the camera, and more. We used a third-party PD charger for charging the Nothing Phone (1), as it does not include one in its box. We faced a rather unusual bug in our initial review, which was sorted after an update. We faced nothing of that sort during our second run. As for the charging numbers with a separately bought Nothing charger, you can read our initial review.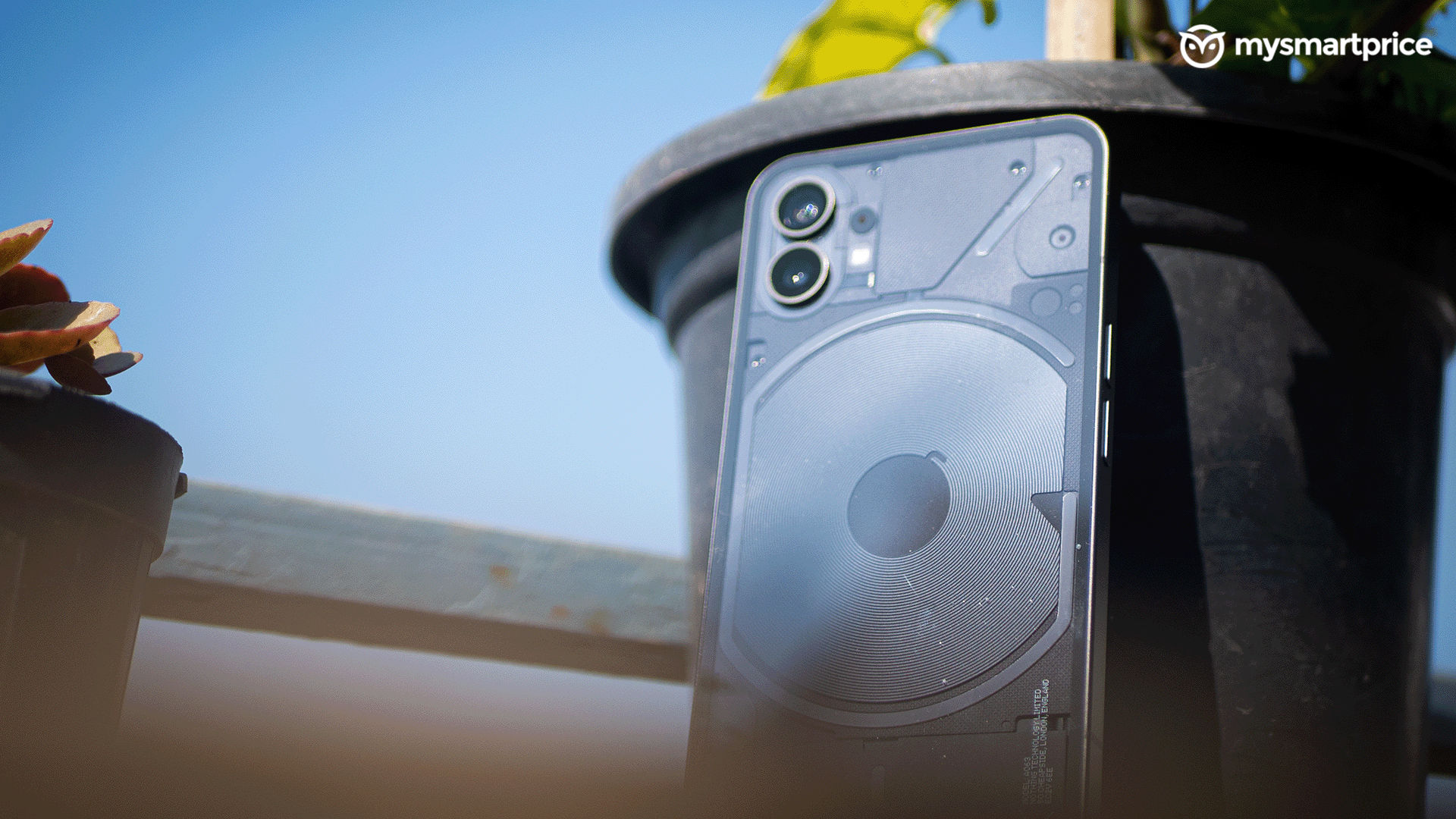 Nothing Phone (1) Long-Term Review: Is it a good deal?
Without a doubt, yes. The massive drop in price from Rs 32,999 to Rs 26,999 makes this a very sweet deal, and part of the reason is its software. Of course, the cameras and the otherworldly design play a part too.
Although its target audience was the chic-yet-tech-savvy youngsters, it may come off as a surprise that this is a phone tailor-made for parents and people who don't quite get tech as much as we do. The Glyph interface makes sure they will get a notification by hook or by crook and the easy-to-use, vanilla Android interface will avoid any complaints about pop-up ads.
If you are part of the herd that is a bit paranoid about investing in a company that is practically new, and never heard of — we get it. But, we believe the constant software push is a sign of a trustful company. If you want a smartphone for everyday use, and not just for performance reasons, the Nothing Phone (1) could be your next purchase. Besides, you also get to flash the Glyph lights at your friend's face, until they smack you. So, yeah, it's a win.