Highlights
Nothing Phone (2) will launch with a Snapdragon 8 series processor.
Nothing CEO has now confirmed the exact details about the Phone (2)'s processor.
The Nothing flagship phone will launch in Summer 2023.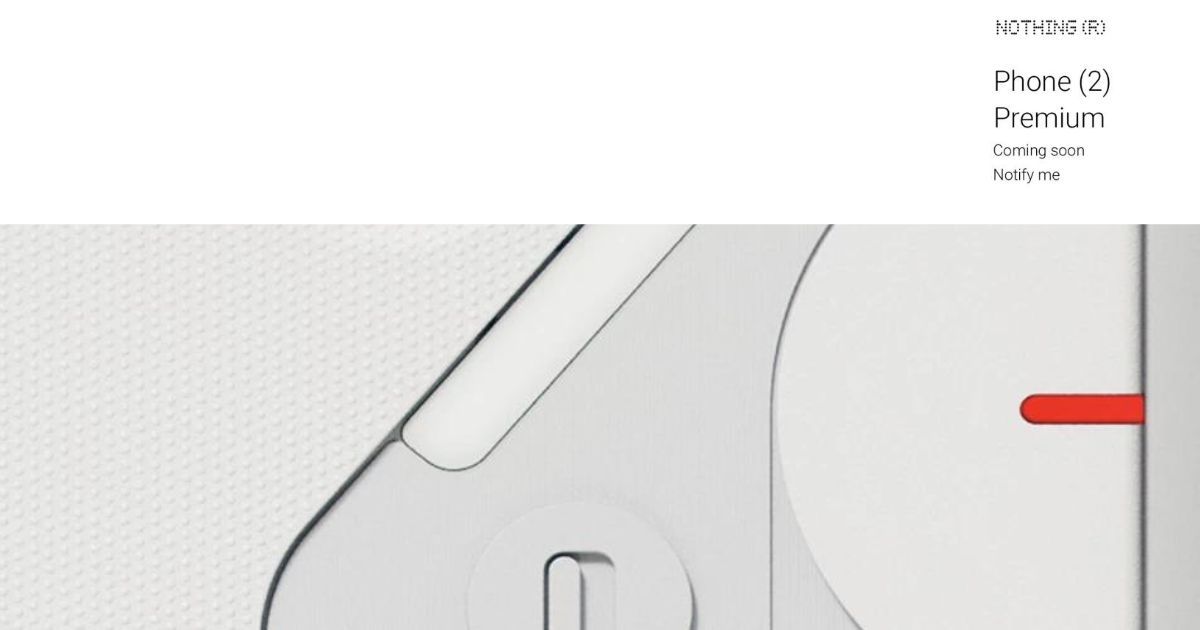 Nothing Phone (2) launch event is a few weeks away. The company has confirmed that the Phone (2) launch event will be hosted in the Summer of 2023. There is no official launch date announcement at the time of writing this. Nothing CEO Carl Pei is known to drop surprises to build hype ahead of the launch of Nothing products. Pei has dropped a surprise teaser on Twitter, confirming the processor of the upcoming flagship phone from the company.
Nothing Phone (2) is now confirmed to feature a Qualcomm Snapdragon 8+ Gen 1 SoC. The confirmation from Pei comes after the device was spotted on Geekbench by MySmartPrice with a Snapdragon "taro" SoC, which is the codename for the Snapdragon 8 Gen 1 SoC. The chipset has a clock speed of 3.0GHz for the prime core, with the performance cores clocked at 2.5GHz and efficiency cores clocked at 1.8GHz. However, there was a possibility of Nothing using an under-clocked version of the Snapdragon 8+ Gen 1 SoC. Also, Qualcomm's SVP and GM of Mobile, Compute and XR business unit, Alex Katouzian had previously posted that the Nothing Phone (2) will feature a Snapdragon 8+ Gen 1 SoC.
Why is Nothing Phone (2) Getting Snapdragon 8+ Gen 1 SoC?
Pei, in his Twitter thread, highlighted the performance differences between the upcoming Nothing Phone (2) and its predecessor. The Nothing CEO said that the choice of chipset for the company's upcoming flagship has enabled twice as fast performance compared to Phone (1). Overall, the upcoming Phone (2) is seeing an 80 per cent overall performance improvement compared to its original model, according to Pei.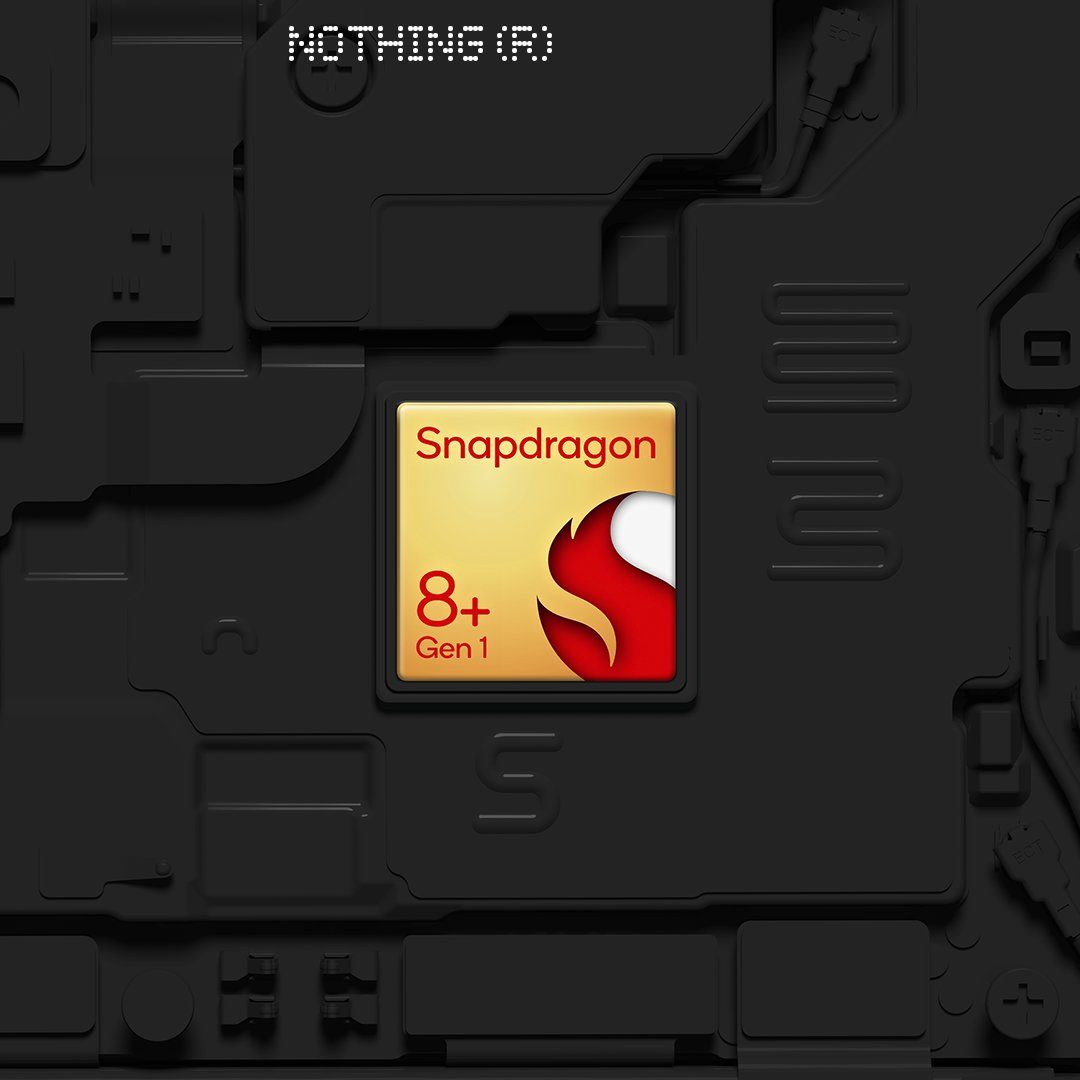 He further added that opting for a Snapdragon 8 Series rather than Snapdragon 7 Series brings significant improvements across the board including battery life, network connectivity, and camera capabilities, among others. "It's not just about speed – it's about the complete package," Pei said.
The flagship-level chipset also comes with an 18-bit Image Signal Processor (ISP), which is capable of capturing over 4000x more camera data than the Phone (1)'s Spectra 570 ISP. Therefore, the Phone (2) will also offer some premium camera features, such as Raw HDR and 4K recording at 60 fps.
Lastly, Pei highlighted TSMC's 4nm fabrication process as another reason to opt for Snapdragon 8+ Gen 1 SoC. According to Pei, it is the "best-in-class when it comes to power consumption and heat management." And that might well be true as some phones running Samsung's 4nm-based Snapdragon 8 Gen 1 SoC reportedly heated faster or drained more battery compared to Snapdragon 8+ Gen 1 SoC.
While Pei has cleared the air around the Phone (2)'s chipset rumours and confusion, what matters is whether the company will be able to walk the talk and offer the performance improvements claimed above.
Of course, there is the more powerful Snapdragon 8 Gen 2 SoC currently available. However, going for the top-of-the-line flagship chipset will attract an even-higher cost, which might not help a new company like Nothing to attract more consumers, especially when it has a limited product portfolio on offer.
The rest of the details tipped about the Phone (2) include at least 12GB of RAM, a 5000mAh battery, an AMOLED 120Hz display, etc. The upcoming Nothing smartphone has cleared the Bureau of Indian Standard (BIS) certification website. This means that the device's launch in India is imminent. It is also confirmed to be available for purchase via Flipkart soon after it has been launched here.