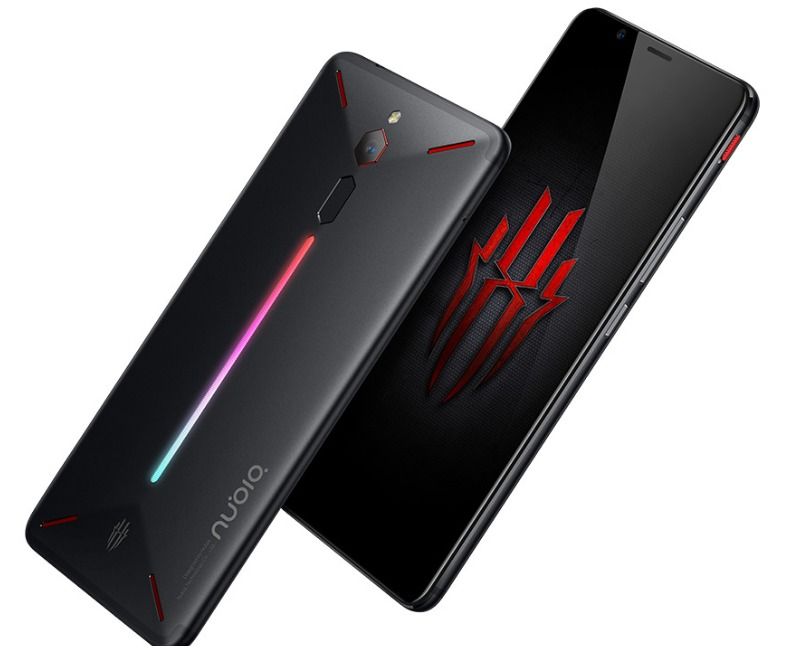 While Nubia is looking to launch it's first generation Red Devil gaming smartphone in India, the ZTE subsidiary has just announced it's launch date for the second generation dubbed Red Devil Mars. The company has been teasing the handset extensively on their Weibo handle and a lot of marquee features of the gaming handset were teased by the company earlier. The Red Devil Mars comes after Xiaomi's Black Shark Helo and Razer Phone 2 were just announced a few weeks back. While the launch was believed to be earlier, Red Devil's latest teaser clearly hints the launch will be on November 28.
Red Devil's new teaser also clears the dust surrounding the moniker of the upcoming phone as there's mention of "Mars" in the teaser. Earlier, rumours suggested the device to sport an "eSport" moniker. Besides the name itself, the Nubia Red Devil Mars comes with some gaming-centric features not found on the previous version.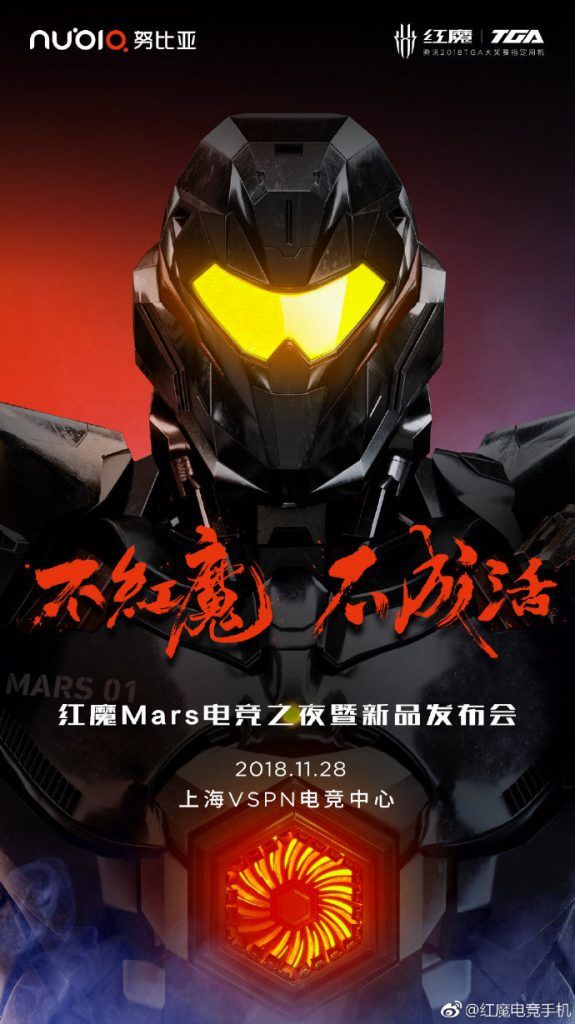 The Red Devil Mars will come with two buttons placed on the frame of the device to enable 4-finger operation. Of course, the original Red Devil lacked the feature and with the Black Shark bringing a dedicated controller to the gaming smartphone, this is a great addition. It will also boast of 4D Shock that will 4D vibrational feedback via a linear motor. In the audio department, the Red Devil Mars will come packed with DTS 7.1 sound as well as "3D surround stereo bounce." While we do know what the former is, there is less information regarding the latter. The other highlight is dual cooling systems which means there will be liquid as well as air-cooling. It will also bring GamoeBox also present on the previous handset meant to provide an uninterrupted gaming experience.
In terms of specifications, the only thing which is official is the processor, RAM, and storage. The processor is obviously the Snapdragon 845 SoC, while the 10GB of RAM will be headline grabber and there will be 256GB of onboard storage. The launch takes place on November 28 and the Nubia Red Devil Mars will be the only major Black Shark competitor in the market.