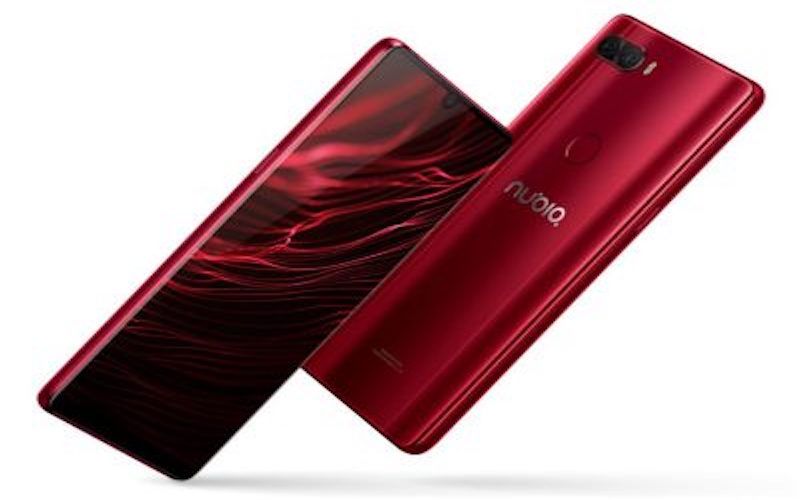 ZTE subsidiary Nubia introduced its latest flagship smartphone last month, named the Z18. While the brand hasn't launched too many smartphones this year, it looks like we may see quite a few new Nubia-branded smartphones go official in the coming weeks. Russian agency EEC has certified not one but eleven unannounced Nubia smartphones.
Eleven New Nubia Smartphones Certified by EEC
The Nubia smartphones certified by EEC include the Nubia V19, Nubia Red Magic 2, Nubia Red Magic 3, Nubia Z19, Nubia Z19 mini, Nubia Z19 miniS, Nubia Z19 Lite, Nubia N4, Nubia N4 Lite, Nubia N5, and the Nubia N5 Lite. Going by the name, the Nubia V19 will be a direct successor to the Nubia V18 that was unveiled in March this year. The smartphone features a 6.01-inch Full HD+ display and runs on a Qualcomm Snapdragon 625 chipset. Nubia Z19 is expected to be the company's next flagship device and perhaps a successor to the current Z18. The Z19 mini, Z19 miniS, and Z19 Lite are expected to be mid-range smartphones sharing a few features in common with the flagship Z19. Apart from new V-series and Z-series smartphones, the EEC has also certified four new N-series Nubia smartphones. We expect the Nubia N4 and the Nubia N5 to be budget Android smartphones, while the N4 Lite and N5 Lite might be entry-level smartphones.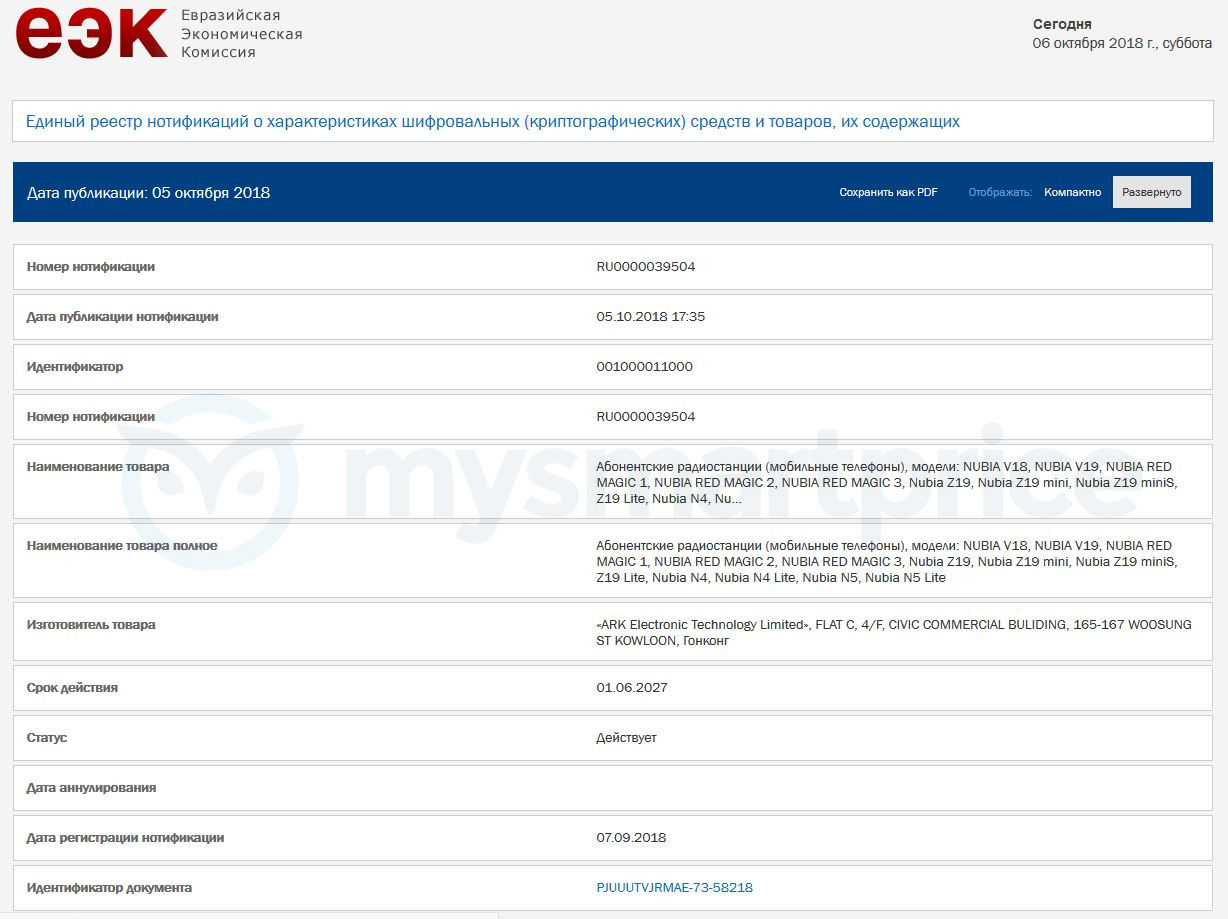 Could These Smartphones be Launched Soon?
While the EEC listing does suggest that the certified smartphones might be released soon, we are not sure if that will actually be the case. The flagship Nubia Z18, as mentioned above, was only launched last month. It makes no sense for Nubia to launch a "successor" to the Z18 mere weeks after its launch. Instead, we expect the Z19 and a few other models like the N5 and N5 Lite to be launched next year. A few models like the V18 and the Red Magic 2, on the other hand, might be made official before the end of the year. We expect to find out more about these smartphones in the weeks to come. Currently, however, no reliable information is available on the web.