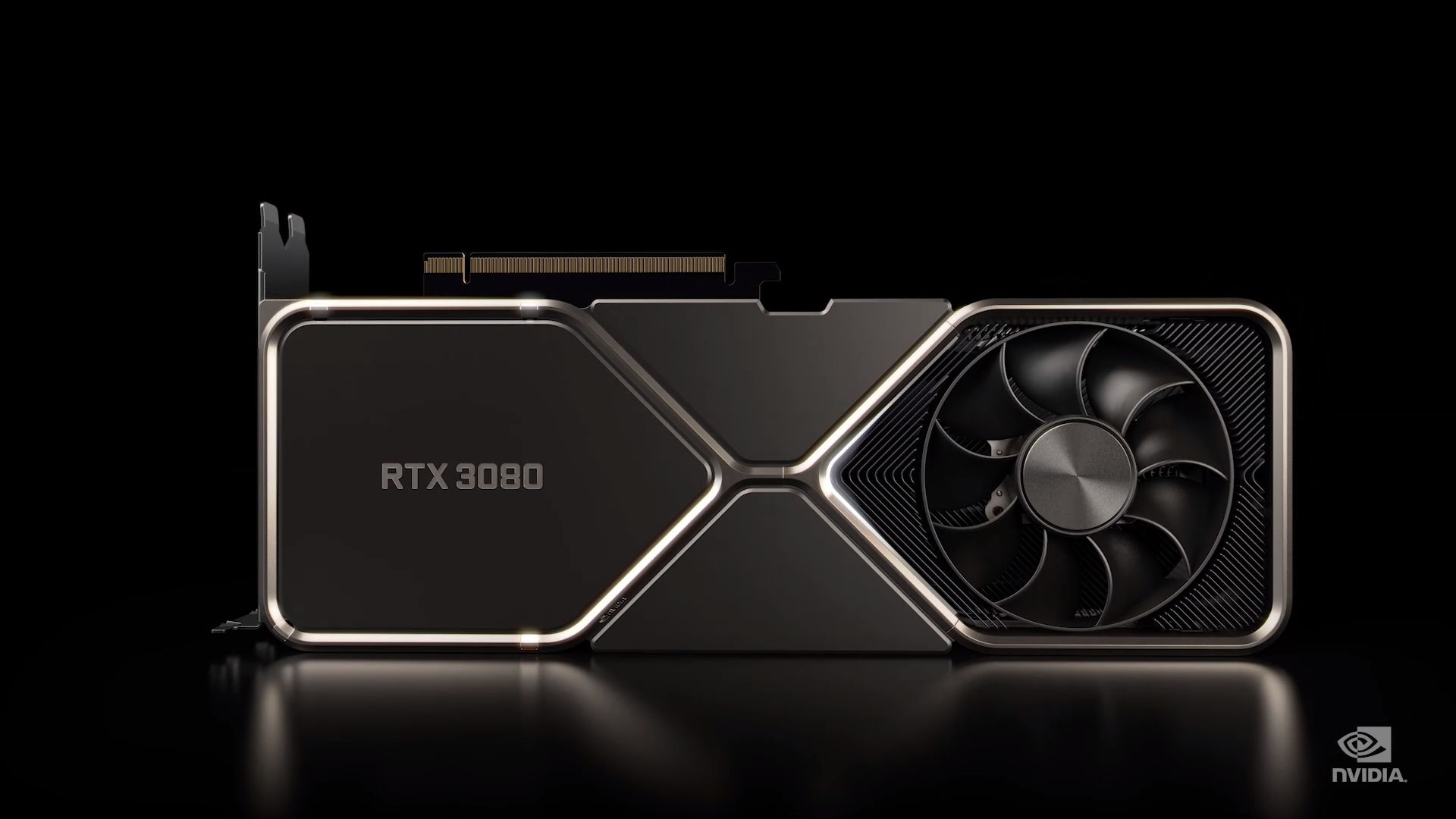 NVIDIA GeForce RTX 3000 series GPUs have been the talk of the town since launch, for good reasons and bad. While NVIDIA has not released the whole desktop lineup officially yet, we now have a leak of the NVIDIA GeForce RTX 3000 Mobile GPU lineup. The mobile variants of the RTX 3080, 3070 and 3060 have been listed in this leak.
The leak comes from a screenshot of a spreadsheet containing the RTX 3000 Mobile GPU variants, posted on GiggleHD. The screenshot shows four variants of the RTX 3000 Mobile GPUs. The RTX 3080, the RTX 3070 with two memory configurations, and the RTX 3060. Take a look: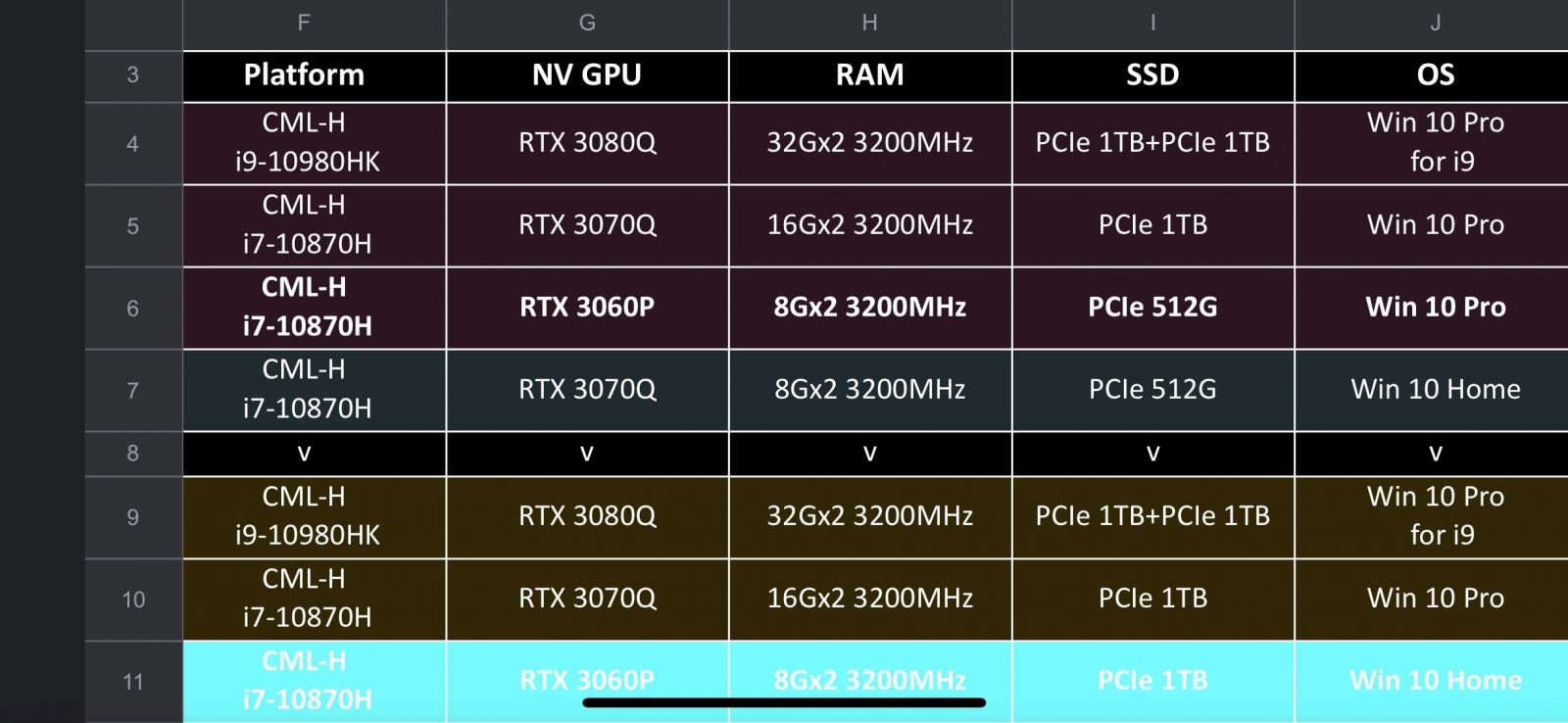 The screenshot has the following RTX 3000 Mobile GPU SKUs:
NVIDIA RTX 3080 Max-Q
NVIDIA RTX 3080 Max-Q
NVIDIA RTX 3080 Max-P
It looks like the RTX 3080 and RTX 3070 will get only the Max-Q variants under the RTX 3000 Mobile lineup. This is likely because the Max-P variants of these two GPUs would be power-hungry. The RTX 3060 on the other hand can afford to have a Max-P variant, which is basically the unchanged, normal version of the card, as we see it listed.
We expect the specifications for RTX 3000 Mobile to carry over from the desktop variants. The difference for RTX 3000 Mobile GPUs will be with the clock speeds and the TDP figures. NVIDIA seems to be reserving the RTX 3080 and RTX 3070 for the high-end RTX 3000 Mobile configurations, as one would expect.
Another notable thing here is that the screenshot seems to be showing the RTX 3000 Mobile GPUs all bundled with Intel CPUs. The chips listed are Intel's 10th Gen Comet Lake chips, rather than the new 11th Gen Tiger Lake CPUs. These are apparently the specification presets that NVIDIA has sent out to partners for RTX 3000 Mobile.
(3/3)

According to the partner, the price is quite good.
Only RTX 3060's suffix is 'P. P is assumed 'Max-P' model.https://t.co/CZRRPZ5ca1

— 포시포시 (@harukaze5719) October 25, 2020
The screenshot could be a very small part of the big picture, with more variants. AMD CPU configurations coming with RTX 3000 Mobile are likely, too. On the other hand, there's a chance it's all fabricated, so take this leak with a grain of salt.
It will be interesting to see when these RTX 3000 Mobile GPUs see the light of the day. Theories say that NVIDIA will unveil RTX 3000 Mobile at CES 2021. NVIDIA has been struggling to keep up with the demand for the desktop versions, so spacing out the RTX 3000 Mobile launch to ensure stocks would be the smarter move.
In any case, we're bound to see more information about RTX 3000 Mobile GPUs in the upcoming weeks, so stay tuned!