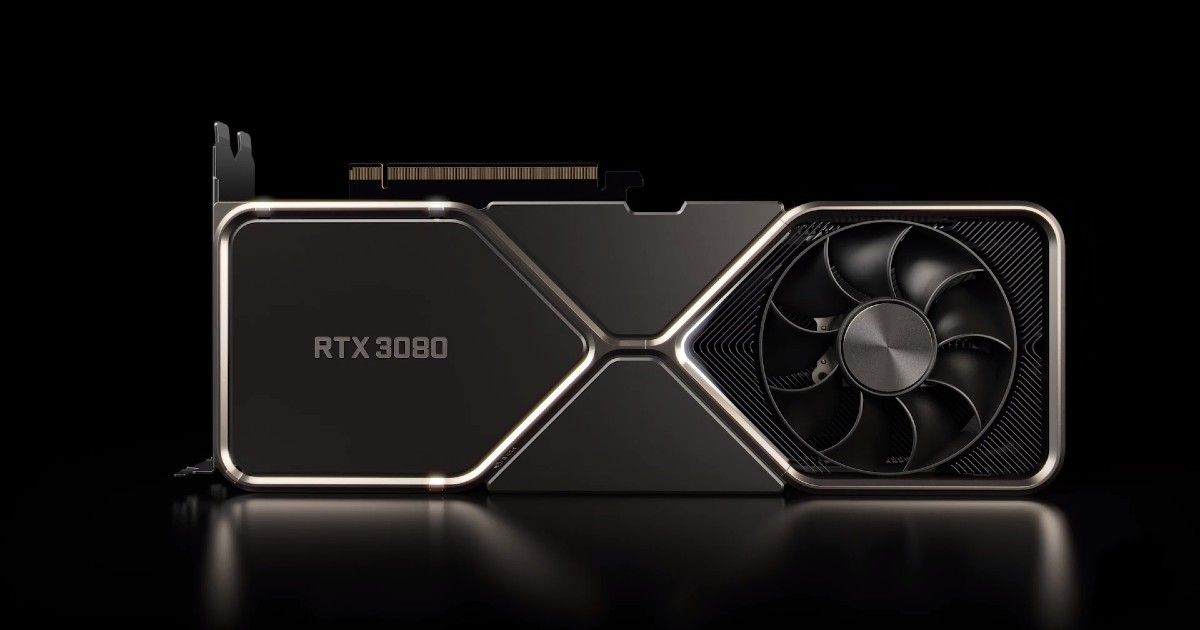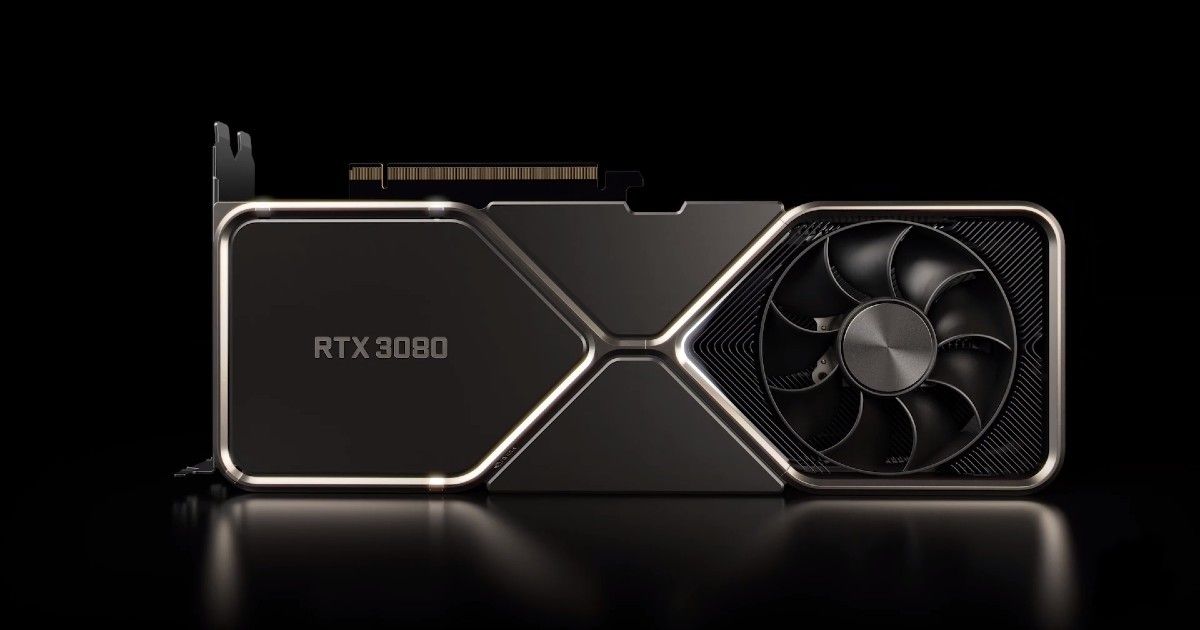 Nvidia has introduced its flagship graphics cards based on its Ampere GPU architecture, with the RTX 3070, RTX 3080 and RTX 3090 GPUs already in the market. However, the latest RTX GPUs from Nvidia are all specifically targeted at professional gamers, who would want to indulge in ray-traced 4K high frame rate HDR gaming. Mammoth vRAM editions of the RTX 3070 and RTX 3080, with up to 20GB of graphics memory, were also said to be in the release pipeline for Nvidia. Now, having taken the natural course of action, the latest leak points to the potential release of a certain Nvidia GeForce RTX 3060 Ti – the company's first mid-range GPU of its latest generation graphics engines.
The report comes courtesy of a leaked GPU-Z benchmark, which reports state was a test run most likely run by laptop and peripherals manufacturer HP for its next generation HP Omen gaming laptops lineup. The RTX 3060 Ti that was spotted in the benchmark appears to have somewhat modest configuration, thereby suggesting that it will be a mid-range offering that will enable gamers to run most or all of the latest AAA games, but maybe not at the ultimate shadow-rendering level of details that demos show. It is also primed for launch as early as next month itself.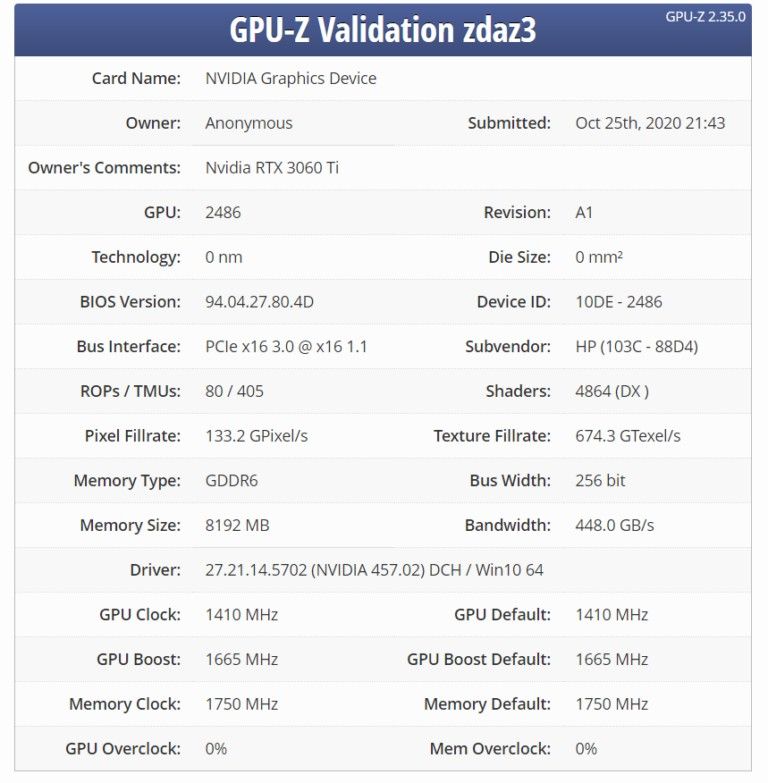 The specifications of the Nvidia GeForce RTX 3060 Ti revealed in the benchmark do not reveal the die size, but shows many other critical details. These include the presence of 8GB GDDR6 graphics memory, graphics data bandwidth of 448GB/s, 4,864 CUDA cores, base core clock speed of 1,410MHz and max GPU core boost speed of 1,665MHz. Reports that tallied the performance of the purported RTX 3060 Ti GPU's benchmark details to other Nvidia offerings in the market right now reveal that the offering is very similar to the present generation RTX 3070. Hence, the RTX 3060 Ti will be, in essence, a toned down version of its higher performance brethren.
Also Read: NVIDIA GeForce RTX 3000 Mobile GPU line-up leaks, RTX 3080, 3070, and 3060 laptop variants listed
Reports and leaks about the mid-range RTX 3060 Ti have also claimed that the new GPU can perform well enough to substitute the previous generation flagship, the RTX 2080. On the other hand, it so appears that the new GPU is being primed to offer full featured 1080p gaming, which suggests its sub-flagship credentials. All things considered, the RTX 3060 Ti is being slated to launch as early as mid-November, so it will be interesting to see how well the GPU performs once it is officially premiered.