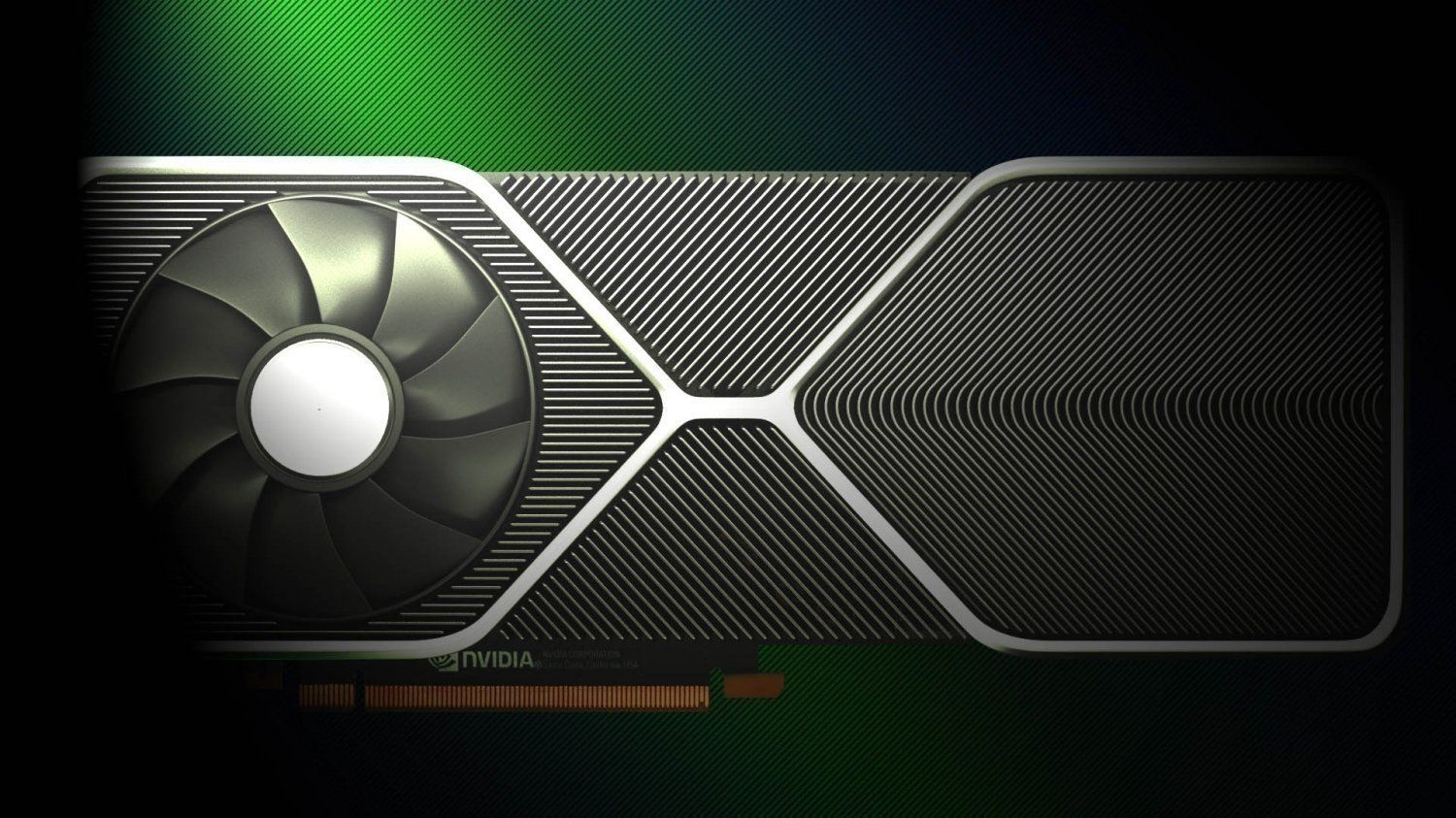 NVIDIA GeForce RTX 3000 series aims at bringing the entry point to ray tracing gaming even lower this year. NVIDIA currently has the RTX 3070, RTX 3080, and RTX 3090 in the market. As usual, it is racing to put out more versions of the card, including lower SKUs in the series, as well as Ti and SUPER variants.
Especially after the AMD Radeon Big Navi launch, NVIDIA has been feeling the pressure to put up some extra competition. One of the upcoming cards will be the NVIDIA GeForce RTX 3060 Ti. The official performance figures of the NVIDIA GeForce RTX 3060 Ti have now leaked, and it seems to be faster than the NVIDIA GeForce RTX 2080 SUPER.
NVIDIA GeForce RTX 3060 Ti Outperforms RTX 2080 SUPER, According to NVIDIA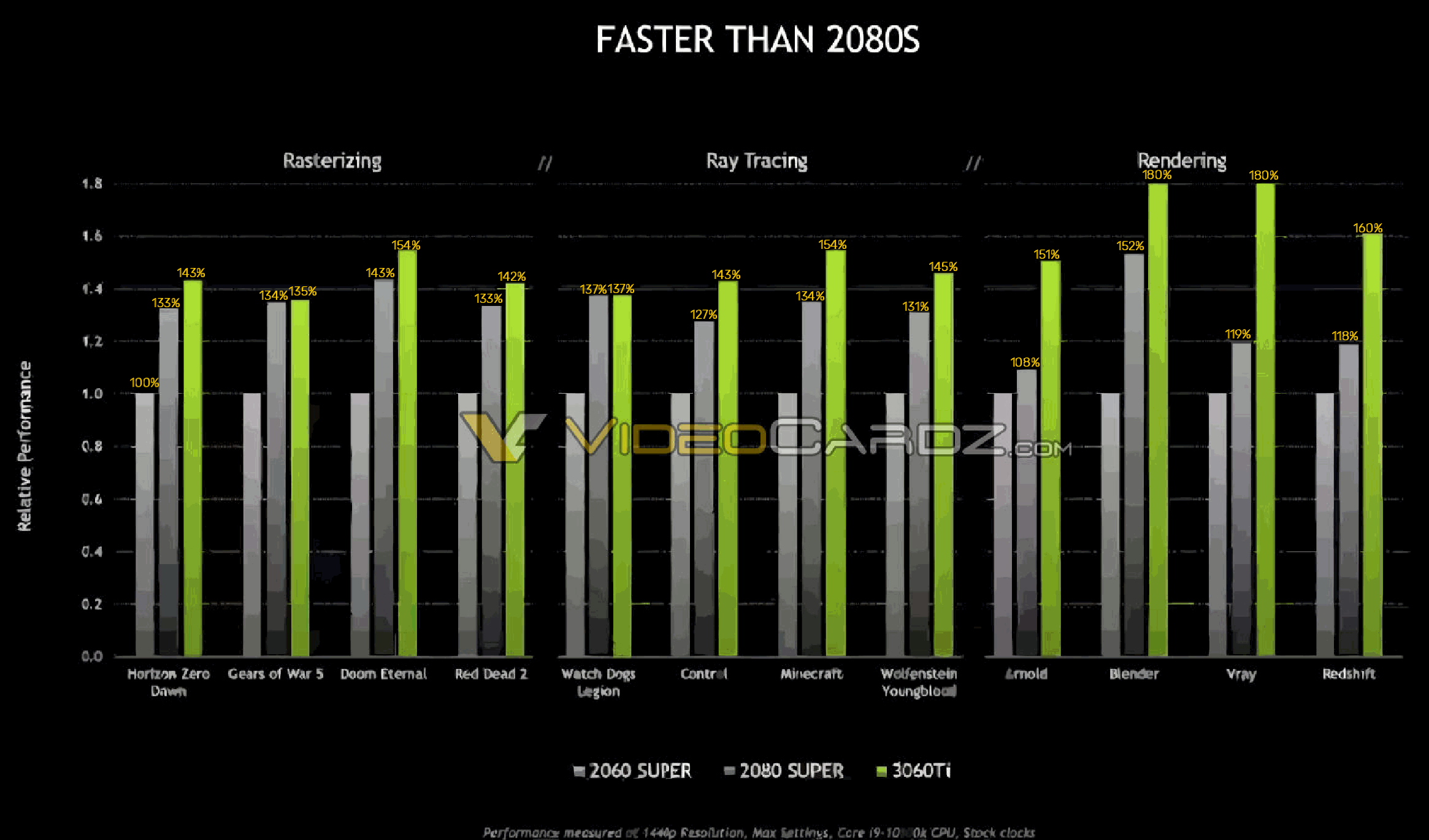 The leak comes from VideoCardz. The performance figures are official NVIDIA benchmark comparisons that have leaked. Estimates put the NVIDIA GeForce RTX 3060 Ti performance figures to be about 1.4x better than the RTX 2060 SUPER. Additionally, the NVIDIA GeForce RTX 3060 Ti goes on to outperform the RTX 3080 SUPER as well.
The benchmark comparisons show the results broken down into three categories, rasterizing, ray tracing, and rendering. The NVIDIA GeForce RTX 3060 Ti consistently outperforms both the cards-here, with the only tie with the RTX 2080 SUPER being in Watch Dogs: Legion ray tracing. This is despite the fact that it has a lower memory bandwidth (14 Gbps vs 15.5 Gbps) and fewer RT cores (38 vs 48).
The NVIDIA GeForce RTX 3060 Ti will also undercut the 3080 SUPER in pricing. The expected price is under USD 400. The specifications have not yet been confirmed by NVIDIA. However, NVIDIA has confirmed that they will be releasing the NVIDIA GeForce RTX 3060 Ti on December 2nd.
Additionally, we have also heard about the mobile variants of the RTX 3000 series. There is also an RTX 3050 in the works, with specifications recently leaked. The RTX 3080 Ti is expected to launch in January 2021. So NVIDIA has a busy road ahead.
Stay tuned to us for more news on NVIDIA, and other gaming hardware.