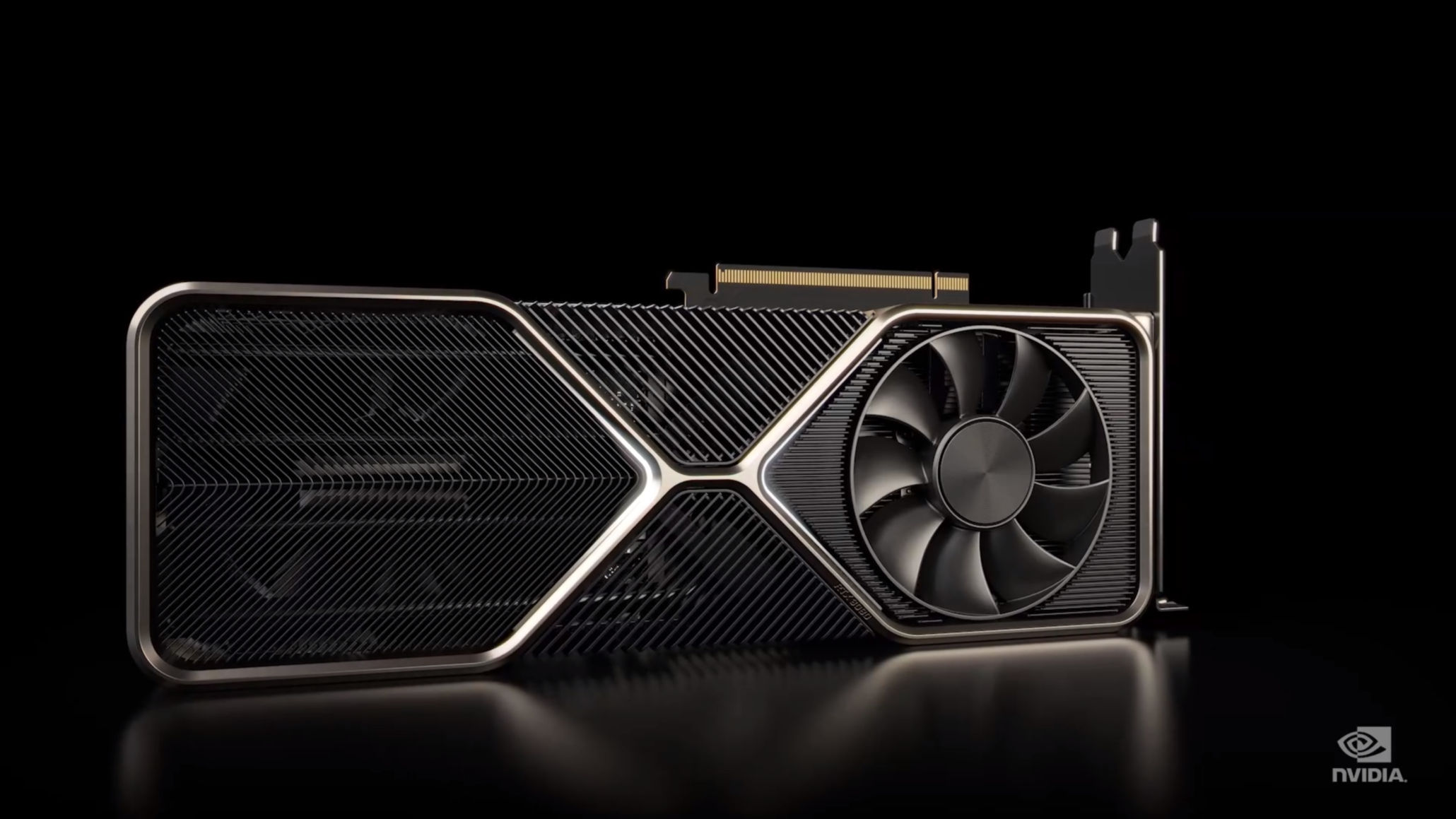 NVIDIA's latest line-up of GPUs has been causing quite the buzz . The NVIDIA GeForce RTX 3000 GPUs come with next-generation ray tracing improvements, and somehow, better pricing than the last generation of NVIDIA cards. While the US market has had its fair share of the RTX 3000 cards, we haven't had much buzz regarding them in India, yet. We had information on the RTX 3000 Founders Edition India pricing when the cards were first announced, but now NVIDIA has dropped the RTX 3000 Founders Edition prices in India.
The initial NVIDIA GeForce RTX 3000 Founders Edition India prices had a substantial markup over the US prices. The price drop now puts the NVIDIA GeForce RTX 3070 at Rs 44,500, the RTX 3080 at Rs 62,000, and the mighty RTX 3090 at Rs 133,500.
NVIDIA GeForce RTX 3070, RTX 3080, and RTX 3090 India Pricing Difference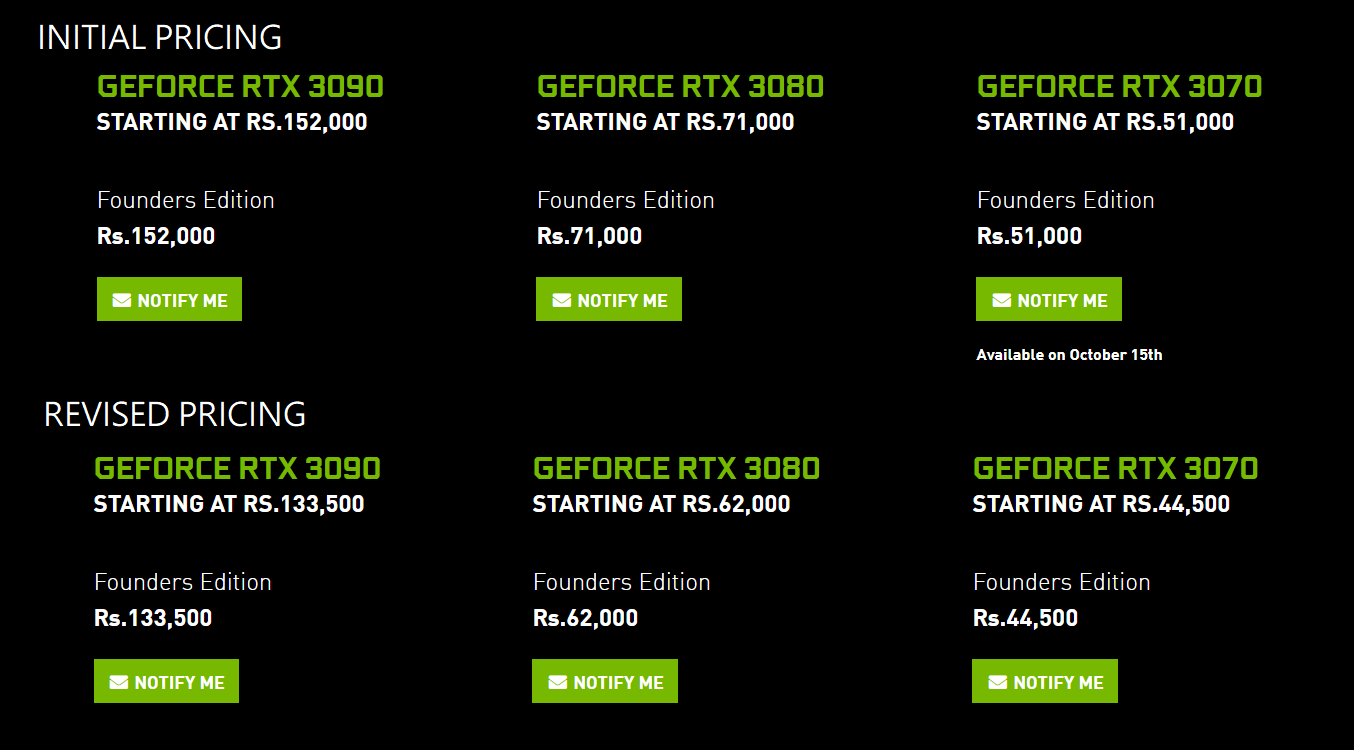 With any electronics, India prices usually see a markup over the US pricing. NVIDIA GeForce RTX 3000 series graphics cards were no exception at launch. The GeForce RTX 3070 Founders Edition costs USD 499, and the initial India pricing was Rs 51,000. NVIDIA sells the GeForce RTX 3080 Founders Edition for USD 699, and it cost Rs 71,000 in India initially. Lastly, the GeForce RTX 3090 Founders Edition, priced at USD 1,499, cost Rs 1,52,000 here initially.
NVIDIA today posted the revised pricing for the RTX 3000 series cards in India, to the NVIDIA India website. The new RTX 3000 India pricing is much closer to the US pricing. All three price tags are basically the US price tags converted to Indian Rupees, plus the standard 18% GST. There is no additional markup.
Thes new prices are much more acceptable. This move could lower the RTX 3000 custom card prices in India, as well. However, we expect the stocks for Founders Edition cards to be in very limited quantities. Currently, the cards all have the "Notify me" button listed along with the prices, on the NVIDIA website.
Also, word on the street is that Nvidia has already been selling the cards at the revised prices since launch, as per veteran games journalist Rishi Alwani.
If you're looking to grab an NVIDIA GeForce RTX 3000 series graphics card in India, then make sure to sign up for the notification. In the meantime, NVIDIA is set to launch more variants, and AMD is likely to bring the new Big Navi Radeon GPUs to India soon.
Stay tuned to us for more news on all of these cards, as it unfolds.