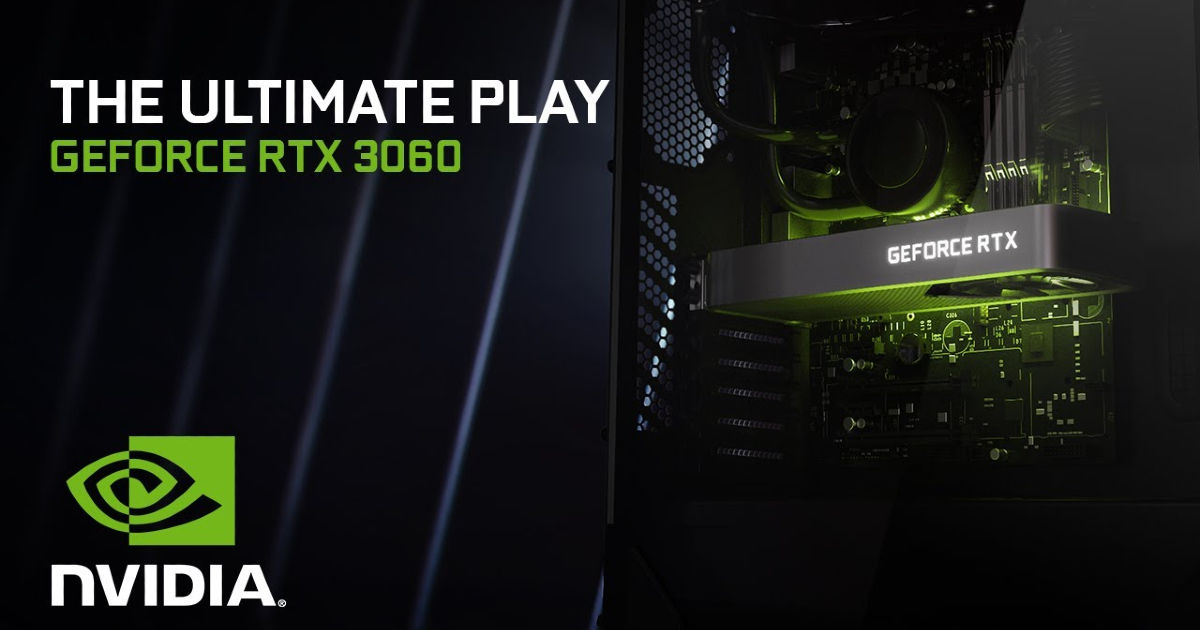 CES 2021is in full swing with the major players in consumer tech showcasing new technologies, devices and concepts. CES 2021 also saw the launch of new AMD Ryzen processors for laptops, a 50-CPU launch from Intel outlining their 11th-gen lineup, and NVIDIA took the wraps off the GeForce RTX 30 Series GPUs for gaming laptops, along with an aggressively priced NVIDIA RTX 3060 as a replacement for the ageing GTX1060 GPU users. Both are powered by NVIDIA's Ampere architecture optimised for PC gaming with support for ray-tracing and DLSS which many result in a dramatic improvement in visual output.
NVIDIA GeForce RTX 3060 price in India
While ASUS, Dell, Acer and the likes quickly outlined their lineup of gaming laptops based on the new RTX 30 Series, NVIDIA also released the India pricing of the RTX 3060 GPU. It's priced at an aggressive Rs 29,500, targeting gamers looking to upgrade from their old GTX 1060 and 1070 cards. The XX60 GPUs form the mid-range belt for NVIDIA and has traditionally sold well for the company. NVIDIA pointed out that the GTX1060 is still the most popular GPU in the Steam Hardware Survey. And by making the new RTX 3060 more affordable than the RTX 3060 Ti, 3070, 3080 and the 3090, NVIDIA may very well continue with the streak.
Now here's the catch. Even though NVIDIA disclosed the price of the RTX 3060 is Rs 29,500 in India, the RTX 3060 will not get a Founder's Edition. So partner companies like Zotac, Gigabyte ASUS, MSI and more will implement their own custom designs on the RTX 3060, and each will determine their own prices for India. NVIDIA said the cards will go on sale in late February, but it's likely that the buyers may never really get to buy it at the base price. Supply constraints that have plagued all of NVIDIA RTX 30 series GPUs may shoot prices up further.
The NVIDIA RTX 3060 with 12GB of GDDR6 memory, can deliver 10x the ray tracing performance as the GTX 1060, and twice the raster performance. Going by the specs, the card may be able to support AAA titles like Cyberpunk 2077 with ray tracing and manage a respectable 60fps. The GPU includes next-gen RT and Tensor cores for AI acceleration and ray tracing, along with DLSS upscaling.