Highlights
Disney+ Hotstar to premiere O Kala on its Telugu platform
Gourish Yeleti, Roshni Sahota are in the lead roles
SS Rajamauli, an Oscar Award-winning director launched the first look of the movie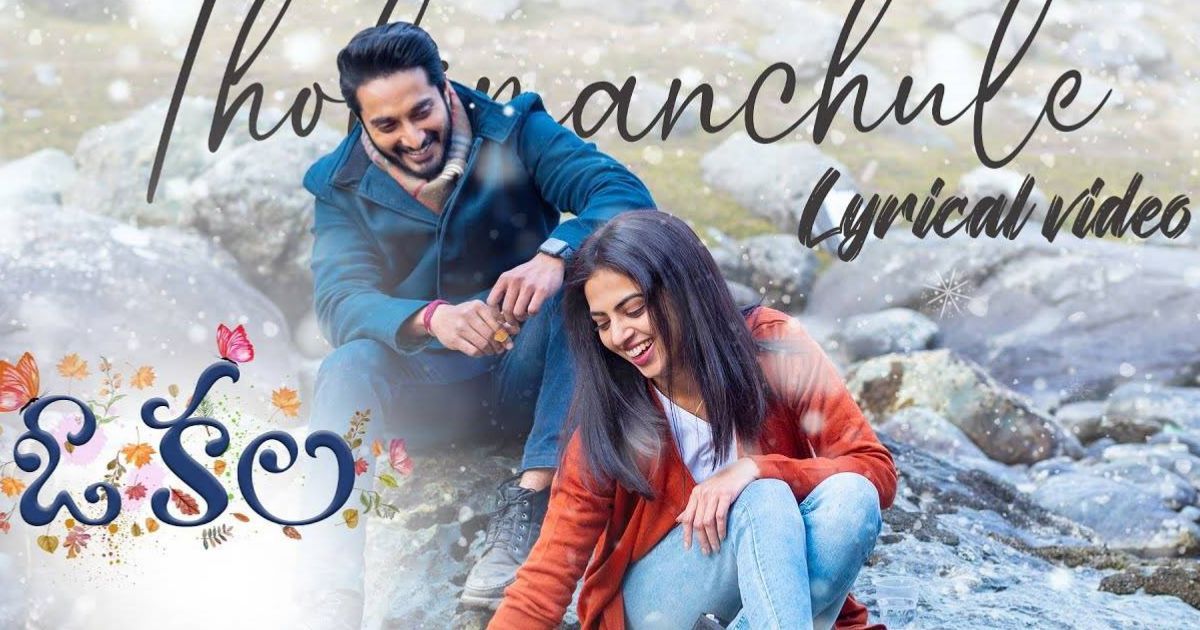 Telugu romantic movie O Kala's, OTT release dates have been announced. Disney+ Hotstar has announced that it will release the movie on its platform on April 13, 2023. The movie's first look was released by the Oscar award-winning director SS Rajamouli.
Speaking on the occasion, the 'RRR' director said that the first look is pleasant. "Going by it, I feel the director has done an amazing job. As the title goes, you guys are living your dream. At the same time, many are deriving their livelihoods by working on this movie. I wish the team all the best," Rajamouli added.
Rajamouli received praise from O Kala's director Deepak for bringing Telugu cinema's reputation to a global audience. He characterised "O Kala" as a pure commercial entertainer.
When and Where to Watch O Kala
Disney+ Hotstar in a tweet announced the date of the release of the movie on its platform as April 13, 2023. The tweet rad "Love is in the air and will be on your screens too! #OKalaOnHotstar from April 13th.Don't miss it! #OKalaOnhotstar premieres only on @DisneyPlusHSTel
Harsha kala nijam avtundha? 💭🤔 Will he fulfill his destiny? ⭐#OkalaOnHotstar Trailer out now

Click Here To Watch ▶ https://t.co/CrnkndYtPS

Premieres April 13, only on #DisneyPlusHotstar.@ETERNITY_ENT5 @mdmoturu @LMakkapati @kumar_kodali @deepakkolipaka @Gourish1107 pic.twitter.com/PRi55gSsVv

— Disney+ Hotstar Telugu (@DisneyPlusHSTel) April 9, 2023
Official Trailer and Plot
The makers of the movie released a song promo for the movie and it received good reviews from the netizens. From the promo song, it can be gauged that the film is a romantic film, however, there is little known about the story of the movie.
Actor Gourish Yeleti is excited to make his movie debut with the upcoming feature "O Kala." He was previously seen in the suspense web series "Hawala." He claims: "I feel fortunate to make my cinematic debut with such a fantastic story. Given that I was raised here and am more familiar with the local language and culture, I'm glad to be a part of the Tollywood entertainment industry."
Gourish Yeleti and Roshni Sahota are in lead roles, and Ali, Viva Raghav, Shakti, Ravi Teja, and others are also part of the cast. Neelesh Mandalapu composed the music for the movie. The movie is directed by Deepak Kolipaka and produced by Makkapati Lakshmi Navya, Kodali Ranjith Kumar & Aditya Reddy Kamineni under the banner Eternity Entertainment & Aham Asmi Films.
Reception
The movie is premiering on Disney+ Hotstar and only after that the reception of the movie can be ascertained.
So update your subscription to Disney+ Hotstar to watch the romance unfolding on your tv screens.
Watch this space for more information on your favourite movie's OTT release dates.