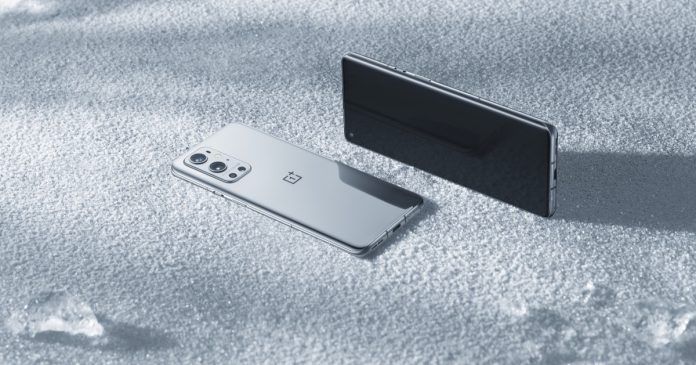 OnePlus launched the OnePlus 9 series in India on March 23. The company unveiled the OnePlus 9, 9R, and the top-end OnePlus 9 Pro as its flagship offering for 2021. During the launch, the company made several references that showcased the 9 Pro's superiority in terms of features and performance over the Apple iPhone. Now that the launch is over, OnePlus continues to hype the OnePlus 9 series on social media. A new OnePlus India tweet, however, is gaining attention for all the wrong reasons. A tweet posted from the OnePlus India official account was made from an iPhone. 
OnePlus India caught posting a tweet about the OnePlus 9 series from an iPhone before deleting it
OnePlus launched the OnePlus 9 series in India on March 23. The company's latest flagship smartphones go on sale in April. Ahead of the sale, the company continues to market various features of the 9 series. However, in once such instance, it chose to do so from an Apple iPhone.
A OnePlus India tweet is grabbing a lot of attention on social media. The tweet, which read "Describe the #OnePlus9Series using a movie name. Go!!", has now been deleted. Reason? Because it was posted from an iPhone.
Even OnePlus team members like iphone then why should we buy OnePlus.
pic.twitter.com/YwZcbLWphT

— Abhishek Yadav (@yabhishekhd) March 24, 2021
OnePlus, at the OnePlus 9 series launch event, took several shots at the iPhone for its slow charging speeds and other features. The company left no chance and made several references that showed the OnePlus 9 Pro as a superior device over the iPhone. However, netizens on Twitter got a chance to troll the company when the tweet was made using an iPhone. While this could be an innocent mistake from the social media agency handling the company's account, it does give Twitter users a reason to joke and laugh.
Why are you not tweeting from an Iphone anymore? pic.twitter.com/yElQcgeUt4

— Derrick (@lasterd80) March 24, 2021
Where's the deleted tweet pic.twitter.com/2vQpgwBIZC

— Pravesh (@pravesh96) March 24, 2021
The company has previously trolled Apple several times, like a couple of tweets below. However, this seems to be a first wherein the OnePlus India official account was caught using an iPhone.
iDare you pic.twitter.com/iSstVVv0aI

— OnePlus India (@OnePlus_IN) January 30, 2019
In a world of apples, stand out with a OnePlus. #OnePlus8T5G pic.twitter.com/qvjTqEReSs

— OnePlus India (@OnePlus_IN) December 22, 2020
Several such instances have occurred in the past wherein an Android smartphone manufacturer, who trolled Apple or the iPhone, was caught tweeting from the Twitter for iPhone app. And OnePlus is yet another addition to the list.