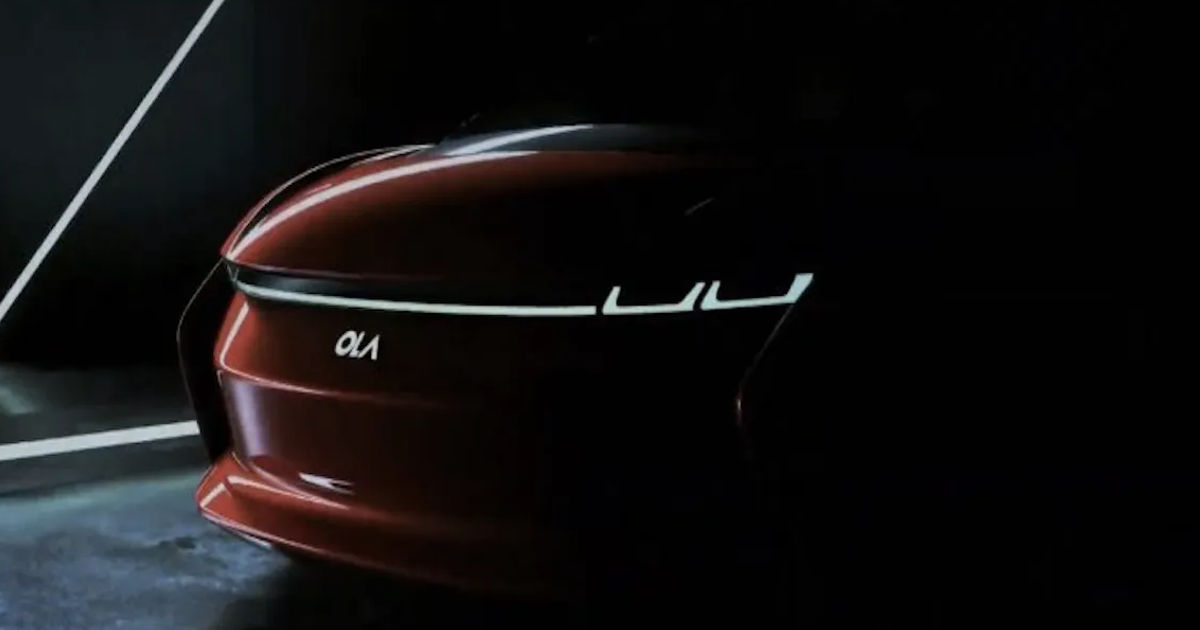 The first Ola electric car has been officially unveiled. Ola teased the launch of its new electric car on India's 75th Independence Day. The Ola electric car is claimed to have a range of over 500 km on a single charge. Of course, this is the official claim but the real-world mileage might vary. The Ola electric vehicle (EV) is still a couple of years away from its official launch. The EV is also claimed to go from zero to 100 kph in 4 seconds.
Ola said that the electric car will debut in India in 2024. Let's take a look at the Ola four-wheeler EV features teased ahead of its official launch.
Ola Car Officially Teased
Ola took wraps off its first electric car in India on August 15. The Ola four-wheeler EV is set to officially go on sale in 2024. Ola claimed that it will launch "one of the fastest cars built in India". Very little was shown in terms of design in the silhouette-heavy video. What is confirmed is that the Ola car will be a sedan.
The upcoming electric car will also have a peak range of over 500 km on a single charge. Ola also revealed that the EV will feature an all-glass roof to deliver a drag coefficient of less than 0.21.
In addition to this, the Ola electric vehicle will launch with MoveOS, which will offer several features. The new electric car will get support for assisted-driving capabilities, keyless entry, etc.
The company's top chief, Bhavish Aggarwal, also announced that Ola will mass-produce Lithium-ion cells for its vehicles in India. In addition to this, Ola plans to expand its manufacturing line in India with three new factories that can produce over a million four-wheelers and 10 million electric scooters. One of the three plants will also include a 100-acre cell plant for the batteries.
Ola also launched the Ola S1 as its new electric scooter in India. You can click here to know more about the same.