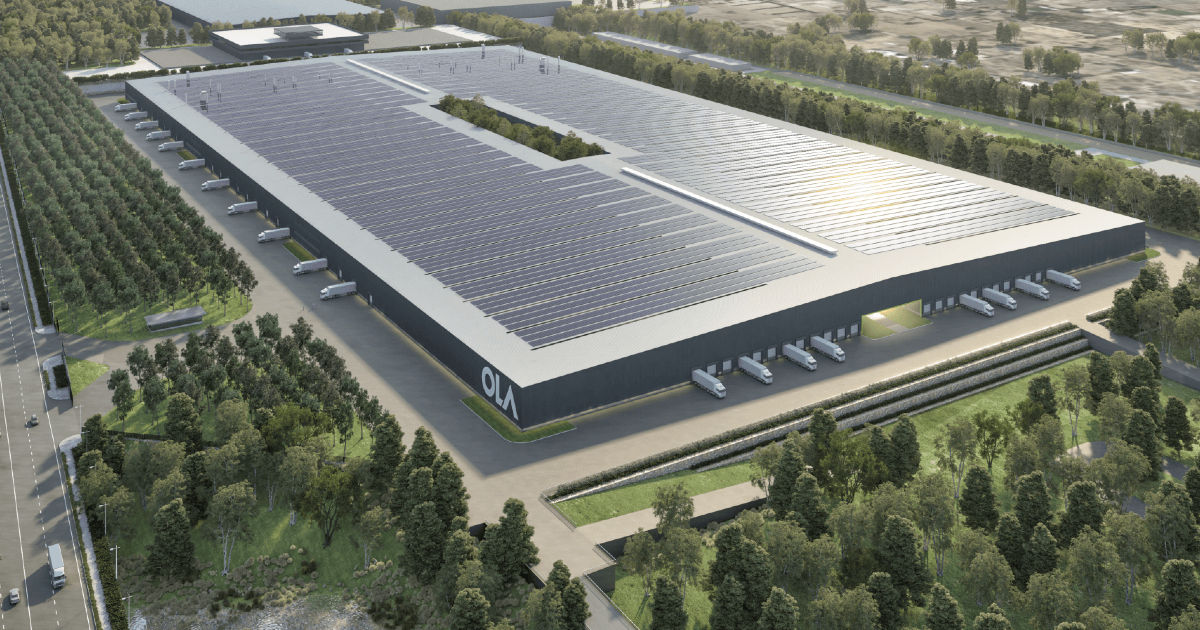 Ola Electric plans to go big on its electric vehicle plans and quickly. The company started out with its first electric scooter Ola S1 in 2020 and now seems to be designing an electric car of its own. If fresh reports are to be believed, it even wants to build the batteries for these EVs by itself and is looking for partners for the task.
Citing sources, PTI reports that more than 40 global EV battery suppliers are currently in Bengaluru to hold talks with Ola on its plans. Representatives of companies from Germany, Korea, Japan and other such cell manufacturing hubs are in India to meet Ola founder and CEO Bhavish Aggarwal at the company's headquarters. Following discussions, they will also visit the Ola Futurefactory in Krishnagiri, Tamil Nadu later this week.
The plan is to setup a cell manufacturing unit in India. The EV batteries produced here will serve the Ola electric scooters as well as its upcoming electric car, as and when both the planned products come to life. With this, Ola plans to have an extensive setup for EV manufacturing in the country, right from the batteries to the vehicles they will power.
Some specifics for this have also been shared. Sources say that the manufacturing setup, at its peak, will be able to produce batteries worth a combined capacity of 50-gigawatt hours. Of this, 40-gigawatt hours will be directed to the 10 million Ola electric scooters Ola plans to produce every year in the future. For now though, all this may kickoff with a plant no bigger than a manufacturing capacity of 1-gigawatt hour of EV batteries.
As the sources estimate, this may cost the company around a whopping USD 1 billion, or about Rs 7,700 crore. So expanding it in phases will then make more sense for Ola Electric, as the vehicles sales over the period will help maintain cash flow. The plant will ultimately help Ola cut down its dependence on battery cells it currently imports from South Korea. If everything goes as planned, Ola will begin setting up the plant by next year.
Ola's plans will be backed by the PLI scheme of the Indian government to boost homegrown production of EV components. As the only Indian company selected under the scheme, Ola now plans to overshoot the maximum allowed bid capacity of 20GWh, meaning the expansion of the plant after a point will cost it more. With a global manufacturer by its side, it is sure to have a helping hand in its ambitions.