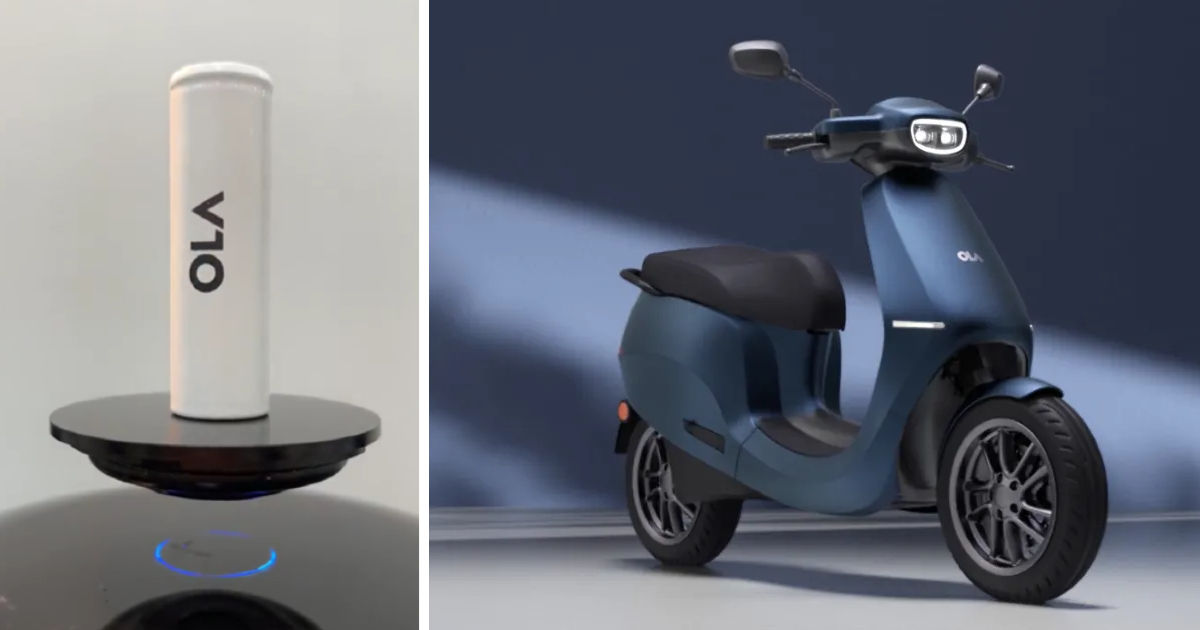 Ola has big plans for the electric vehicle revolution in the Indian automotive space. With its electric scooter Ola S1 Pro already making waves in the market, the company now plans to establish the underlying technology for its present and future EVs. For this, Ola Electric will soon produce its own battery cells to power these EVs, instead of sourcing them from manufacturers in other countries.
The effort was made public through a recent tweet by Ola CEO Bhavish Aggarwal. In his tweet, Bhavish shared a short video of a lithium-ion battery cell, which has been developed indigenously by Ola. Deeming cells as the "heart of the EV revolution," Bhavish highlighted the need for Indian firms to make their own battery cells in order to "scale faster and innovate" in the EV space.
Not many details on the cell have been shared just yet. Though Bhavish did mention that Ola has "much more in the pipeline" for its own cell technology. What can be said with assurance is that Ola is looking to produce its own batteries in India. It is predicted that it might spend around Rs 7,000 crore for this endeavour. If or when the company succeeds in doing so, it will eliminate the dependence on other battery manufacturers for its planned EV lineup.
To have a hint of this lineup, know that Ola is working on at least two new EVs for the coming year. Following the Ola S1 Pro, it is anticipated to be working on a more affordable electric scooter that may carry even more features than the S1 Pro. In addition, Ola has not shied away from declaring its electric car plans to the public, teaser images of which surfaced on the internet last month.
With an EV portfolio ranging across two vehicle segments, it only makes sense for Ola to have in-house production of battery cells. Since batteries constitute one of the costliest parts of an EV, an indigenous production will also help Ola to cut down on the cost of sourcing these batteries for its EVs. We have seen this practice earlier with Tesla, the world's leading automotive giant, which now makes its own EV battery packs as well as sources it from Panasonic.
Ola's task may not be just as hard as Tesla's though. The simple reason being that the company will only need these battery packs for its electric scooter for now. At present, it uses a 3.97 kWh battery on the S1 Pro. While Tesla had to produce battery packs for premium electric cars, Ola can easily start-off small, and scale the production as and when the conditions suit its endeavours.