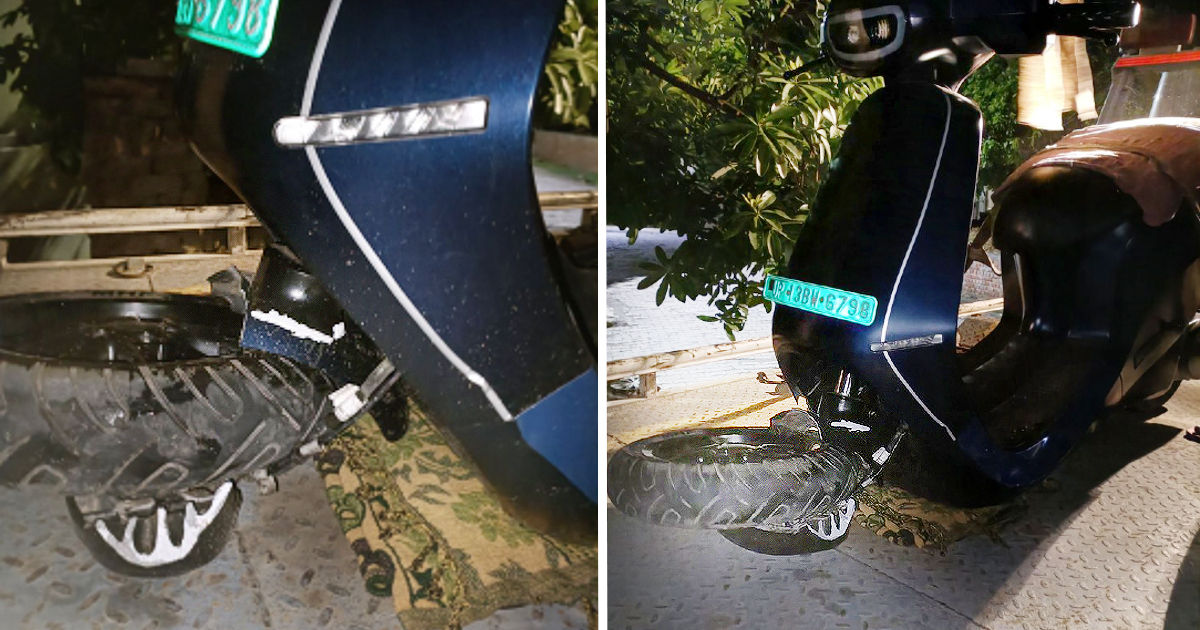 Complaints around Ola electric scooters continue to emerge as yet another rider has shared fresh images of a broken front suspension on his unit. The rider claims that the front fork, along with the wheel and the suspensions cracked on a speed breaker while he was riding the scooter. Luckily, neither the rider nor anyone else got hurt from the incident.
The issue around a weak front fork on Ola S1 and Ola S1 Pro is quickly gaining headlines these days. Just last week, another user of an Ola electric scooter had complained how the front suspension of his scooter had come apart after the e-scooter went over a speed breaker. The new incident seems to have happened in an exactly similar fashion.
Taking to Twitter, user Priyank Bhardwaj has now shared images of his Ola S1 Pro having a completely broken front wheel. As per Priyank, the electric scooter had just gone over a speedbreaker when he heard a cracking sound on it. The suspension at the front wheel broke, as can be seen in the images shared by Priyank. He now calls for a fix, tagging Ola and CEO Bhavish Aggarwal in the tweet.
Although Priyank does not specify the model of the electric scooter, a look at his Twitter feed shows that he uses the Ola S1 Pro and has had a bitter-sweet experience with the scooter. Many of his earlier tweets have been a call for help to the company with some or the other issue with the electric scooter. The broken suspension, however, is understandably a serious one, as there can easily be a mishap when the vehicle is on the move.
Ola is yet to address the issue. Last week, Twitter user Sreenadh Menon raised a similar complaint to the company in a harsher tone, after going through a similar incident. The issue adds on to the existing complaints around Ola S1 Pro. While some Ola e-scooter units have been blamed for catching fire, others allegedly suffered software glitches that activated the reverse mode on the scooters and made them run backwards at very high speeds.
Simply Priyank's Twitter feed reveals a number of issues with the S1 Pro. Since March, Priyank has raised a number of complaints highlighting issues around his Ola S1 Pro's battery, headlights, software, and now the build quality. He has even complained about the company's customer service when he did not receive a timely response for some of these issues. How Ola plans to improve upon these factors remains to be seen.