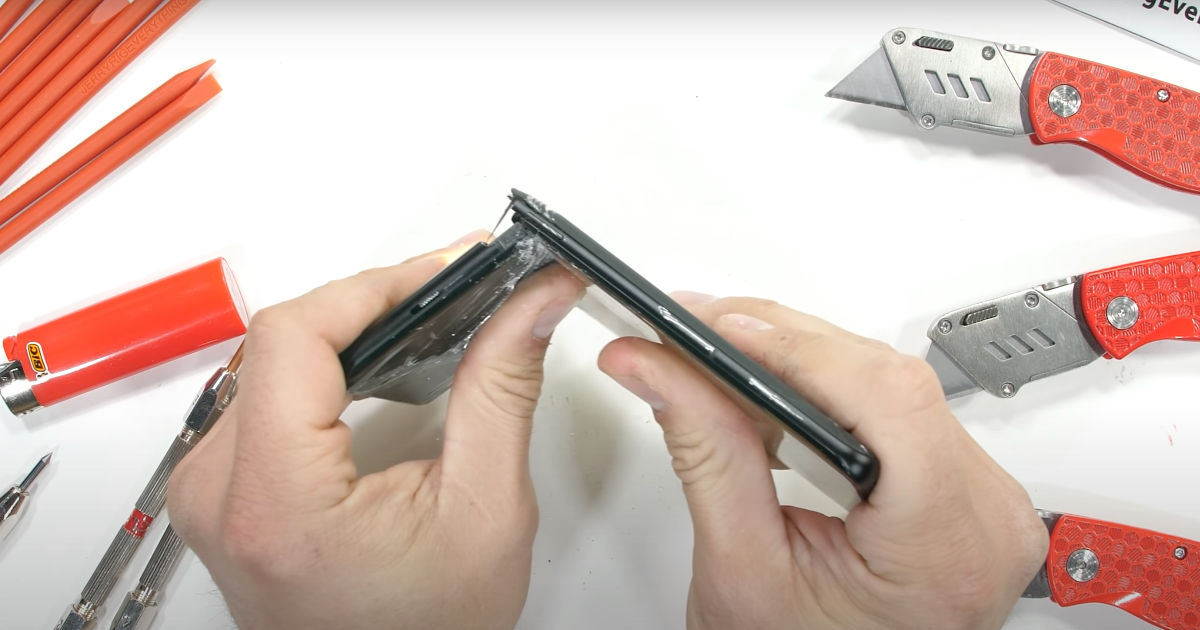 OnePlus 10 Pro was launched earlier this year in China. The company's top-of-the-line flagship received a mixed response over its kitchen stove-like camera module design. The OnePlus 10 Pro is currently exclusive to China before it launches globally later this year. There is no official word from OnePlus regarding the launch of its flagship outside China.
Before the company unveils its flagship smartphone outside China, a bunch of creators have got their hands on the 10 Pro. One such creator is YouTuber Zack, aka JerryRigEverything who performed a bend test of the OnePlus flagship smartphone.
OnePlus 10 Pro Bend Test
OnePlus 10 Pro features a premium frosted glass build with a metal frame. Despite the premium build, the phone snapped in half in a bend test. In the video, it is seen that the OnePlus flagship smartphone sustains the torture of multiple scratches and burns performed in JerryRIgEverything-style.
However, it is the popular bend test that destroyed the phone completely. Despite having a layer of Corning Gorilla Glass Victus on the display and a frosted glass back, the 10 Pro bend in half after the YouTuber applied some pressure on the back panel. The bending point, as seen in the video, is where the camera module meets the aluminium frame of the 10 Pro.
It does not stop here. When the YouTuber applied pressure from the other side, the device snapped further and stopped working completely. While the pressure test is quite extreme, it might not be as severe in day-to-day life unless you keep the phone in your back pocket and sit on it. 
The OnePlus 10 Pro is not available for purchase in India. However, we are hearing rumours of the device launching in India in March or April 2022. The company is yet to confirm the official launch details. 
The India variant is expected to come with a Snapdragon 8 Gen 1 SoC and a 5000 mAh battery. It will support 80W wired fast charging. The phone has a triple-camera setup on the back with a 48MP main camera. There is a 50MP ultrawide camera and an 8MP telephoto camera. For selfies, there is a 32MP front camera sensor.
At the front, there is a 6.7-inch QHD+ LTPO 2.0 AMOLED display panel with support for a 120Hz refresh rate. The display is curved on the sides and as mentioned, has a layer of Corning Gorilla Glass Victus on top. We will share details regarding the device's India launch information once available. Meanwhile, let us know your thoughts on the OnePlus 10 Pro bending in half. Let's take this further in the comments section below.