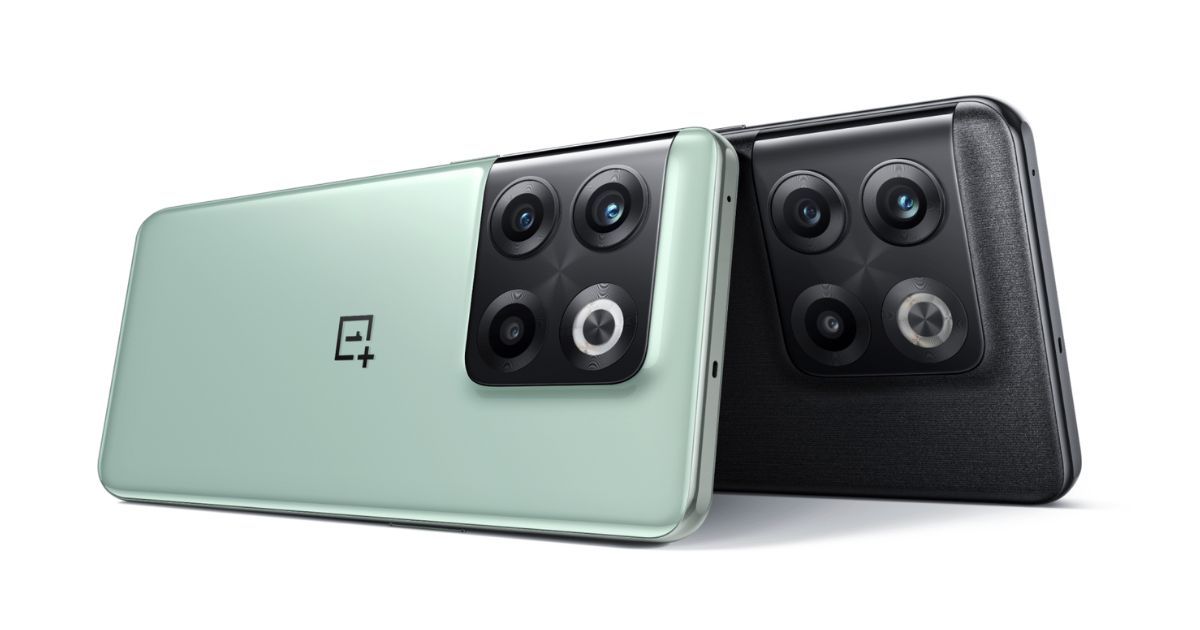 The OnePlus 10T is launching on August 3 in the Indian market. Recently, the brand confirmed the camera specifications of the upcoming flagship device and also revealed that the OnePlus 10T will be positioned differently from the OnePlus 10 Pro. Now, OnePlus, via a new social media teaser, has revealed the first look of the OnePlus 10T. Also, the brand has confirmed the Moonstone Black and Jade Green colour options for the upcoming flagship.
OnePlus is also launching the OnePlus Ace Pro in its domestic market on August 3. The brand has shared a new teaser video on Weibo (via Abhishek Yadav) which confirms that the OnePlus Ace Pro will have same design as that of the OnePlus 10T. There are speculations that the OnePlus 10T and OnePlus Ace Pro are rebranded versions of each other.
OnePlus 10T will borrow the camera module design from the OnePlus 10 Pro. However, it will not come with Hasselblad branding as can been seen in the teaser image. The brand says that the OnePlus 10T is positioned as the ultimate performance flagship phone and so it has decided to omit the Hasselblad branding in order to offer a performance flagship smartphone experience at the chosen price point as per a post on OnePlus Community.
OnePlus 10T will miss out on alert slider: Here's why
OnePlus 10T will not come with an alert slider. In an interview with The Verge, OnePlus chief designer Hope Liu revealed that the company had to ditch the alert slider to incorporate other essential components needed for fast charging, battery capacity, and better antenna signal. Liu also revealed that the OnePlus 10T will come with two charging pumps compared to just one on the OnePlus 10 Pro.
The OnePlus 10T is confirmed to offer a 6.7-inch display and will be powered by Qualcomm Snapdragon 8+ Gen 1 processor. The handset was spotted on a certification website with 160W fast charging.
What are your expectations from the OnePlus 10T? What do you think of the design of the OnePlus 10T? Do let us know down in the comments section.