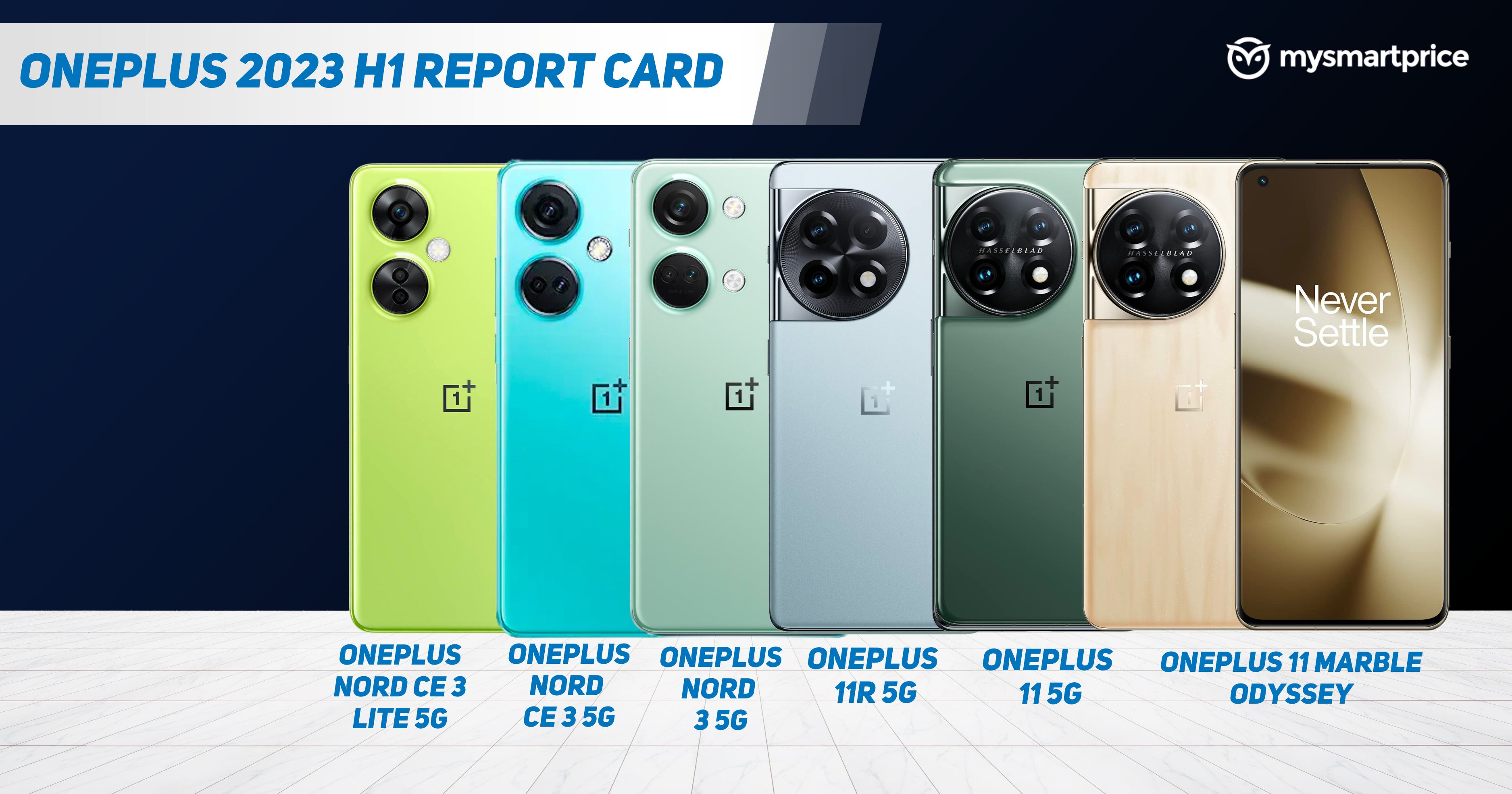 Close on the heels of completing a decade of its existence in the smartphone market, today's OnePlus is a lot different than when it started. As we have detailed in our What's Up With OnePlus video as well, it's not necessarily a bad thing. In fact, it's evident that OnePlus is taking the fight to its mainstream rivals rather than being a niche player focused on gadget enthusiasts.
This becomes quite clear when you look at OnePlus' performance in the past six months of the year. Not only did it launch its flagship offerings in the form of the OnePlus 11 series, but it also catered to value-conscious buyers with the OnePlus Nord 3 CE 3 Lite 5G. So, without further ado, let's take a gander at how OnePlus fared in the first half of 2023.
Not Just a One-Trick Pony Anymore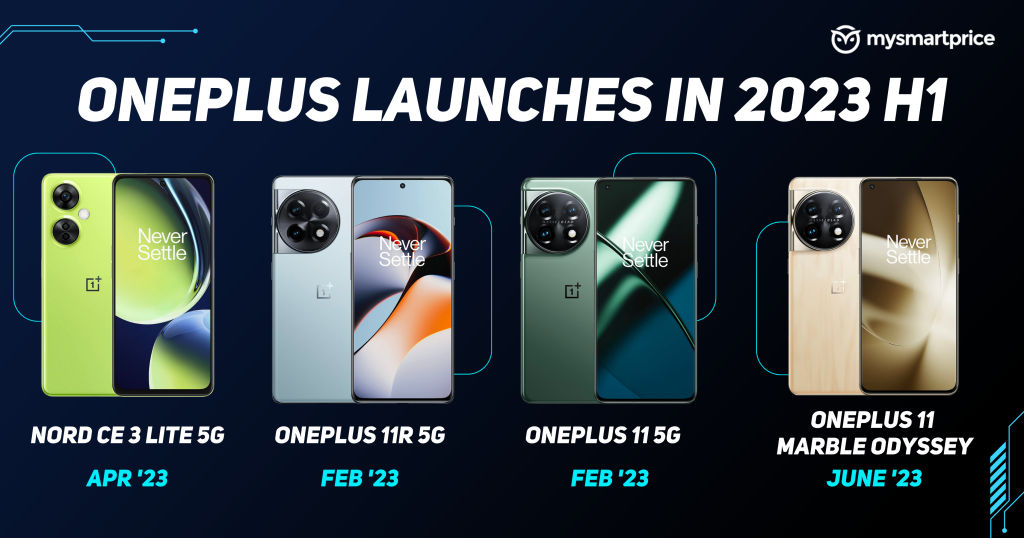 There was a time when OnePlus would launch one (or two) devices in the entire year. Now, the brand has two ranges – its Number series continues to carry forward the flagship torch, whereas the Nord series is a tribute to its flagship killer roots. To that end, the brand unveiled the OnePlus 11 and 11R in February this year.
On the other hand, the Nord CE 3 Lite 5G was introduced in April.
It's worth noting that the brand also took wraps off OnePlus Nord 3 and Nord CE 3 recently (on July 7th), and hence, that hasn't been considered in this list.
Nord CE 3 Lite 5G's Popularity Makes it the Most Popular Smartphone on MySmartPrice
If you have been following MSP Tech Insights, then this doesn't necessarily come as a surprise. The OnePlus Nord CE 3 Lite 5G has been maintaining its top slot for the past three months! With killer specs such as Qualcomm Snapdragon 695 silicon and 108MP triple rear cameras, one could see why this device has managed to garner such adulation. Add to its starting price of Rs 19,999, and it becomes quite appealing. However, even this may not be enough to justify the popularity of the smartphone, for the Nord CE 3 Lite 5G wasn't just the most popular OnePlus smartphone, it was the most popular smartphone across all brands and prices in 2023 H1 on MySmartPrice!
To put that in context, its popularity is more than 8 times the next OnePlus smartphone in the charts – the OnePlus 11R. The handset is an affordable sibling of the flagship OnePlus 11 and brings forth a 6.74-inch Super Fluid AMOLED display, Qualcomm Snapdragon 8+ Gen 1 SoC, triple rear cameras, and a 5,000mAh battery with 100W SuperVOOC charging.
Also read: Samsung 2023 H1 Report Card
It's natural that the OnePlus 11 sits at the third spot in popularity.
Bottomline
While it's not a smartphone, the OnePlus debut tablet offering – the OnePlus Pad – also deserves a mention. Not only did the brand stand out with its slate by offering flagship MediaTek Dimensity 9000 chipset and accessories such as the OnePlus Stylo stylus, but it also grabbed a lot of eyeballs, which we witnessed on MySmartPrice too. Closing the loop on what we mentioned in the beginning, there's no doubt that OnePlus' new strategy is working wonders, and we can't wait to see how the second half of 2023 unfolds for the brand.