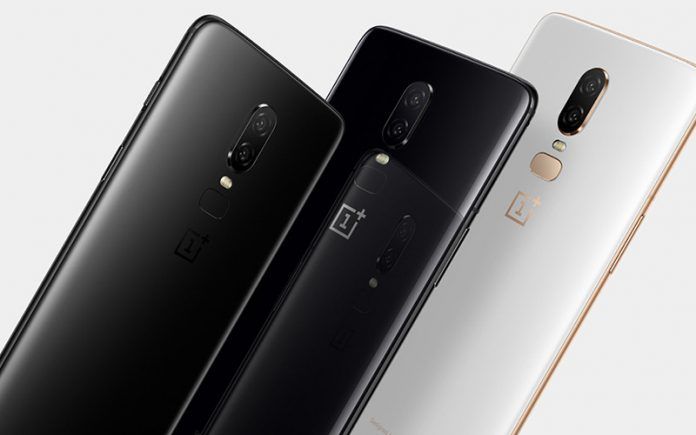 Earlier this month, OnePlus rolled out the OxygenOS Open Beta 8 for the OnePlus 6. The update brought an audio tuner for Type-C and Bluetooth earphones, improved UI for call history, improved slow motion, and a few other changes. Unfortunately, however, the OxygenOS Open Beta 8 build for the smartphone has one major bug that is proving to be a nuisance for users who installed it on their OnePlus 6. Users are unable to attend calls when the phone is locked. OnePlus has now confirmed that the issue will be fixed in the next update. For now, however, they can use a workaround to attend incoming calls when their phone is locked.
OnePlus 6 OxygenOS Open Beta Incoming Calls Issue to be Fixed in the Upcoming Update
OnePlus 6 users who had installed the Open Beta 8 build on their devices have created multiple threads on the company's official community forum to highlight the issue. Users have reported that they are no longer able to answer phone calls when the device is locked as the call screen freezes and the buttons do not respond. Needless to say, the issue has nothing to do with the display or the touchscreen. Users are unable to attend incoming calls due to a software issue.
OnePlus has confirmed the same and promised that it will be fixed in the next update. There is no word yet on when the next update will be released, although there is a good chance that it will arrive by the end of this month. Until then, you can try a temporary fix to get rid of the issue. All you need to do is disable Pocket mode in the Settings. Once you disable Pocket mode, you will be able to answer incoming calls as before.
OnePlus Removing Negative Reviews from its Online Store?
OnePlus has been accused of removing negative reviews from its online store by users on Reddit. A Redditor has claimed that his review of the official OnePlus 6T tempered glass protector was removed from the OnePlus online store as it was a negative one. Along with his review, the Redditor says three or four other negative reviews were also taken down by OnePlus. Sadly, it does not seem to be an isolated case as some other OnePlus customers have also reported that their negative reviews were removed by the company. This clearly suggests OnePlus is actually censoring the review section on its online store by promoting only positive reviews of its products.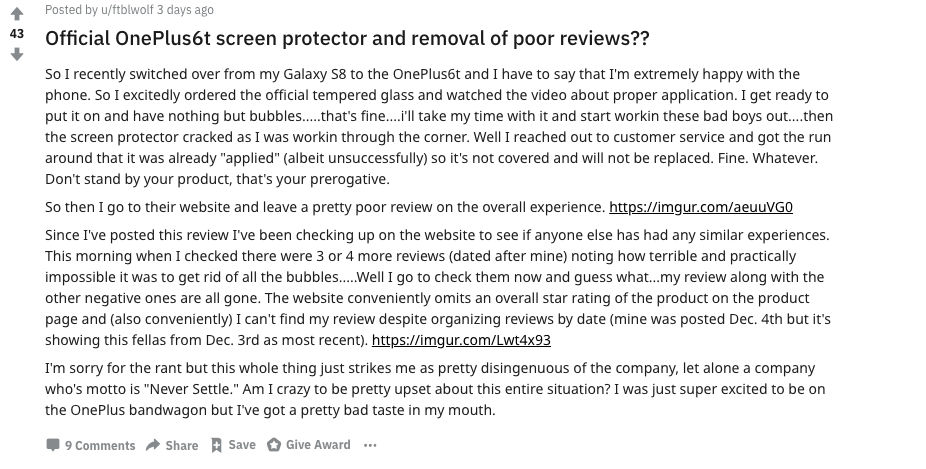 The folks over at Android Headlines, who were the first to report the issue, decided to dig further into the matter and found that the company's latest flagship smartphone has mostly five-star reviews on the company's online store. Out of the 200+ reviews on the OnePlus 6T product page, there is not a single one-star or two-star review. There is only one three-star review and even that is not very negative. OnePlus 6T accessories also seem to have overwhelmingly positive reviews on the OnePlus online store, with the exception of the Karbon bumper case. While this is certainly a little disappointing, it is not completely shocking as many other manufacturers do the same on their websites. Huawei was found to have solicited over 100 fake reviews on Best Buy for the Mate 10 Pro earlier this year.