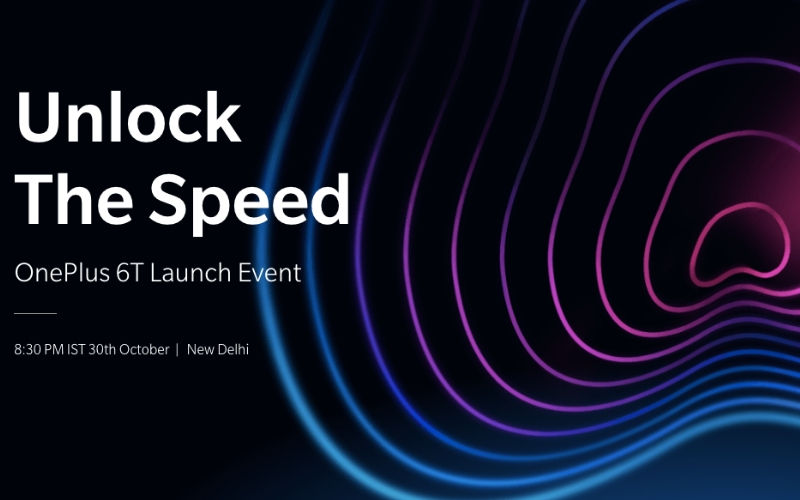 OnePlus has been doing very well in the premium smartphone segment, and will likely continue to do so with the OnePlus 6T. Now that we know the official launch date for the smartphone, we can expect the phone to be available by the first week of November. We've already seen a recent offer that appeared on Amazon, which is the scope to pre-order the smartphone. The OnePlus 6T is the successor to the OnePlus 6, and is scheduled for launch this month. We now have the official launch date for the smartphone in India. This is a flagship smartphone from the company, and it is going to be sold at a premium price, but not much higher than the OnePlus 6.
OnePlus 6T India Launch Date
OnePlus has officially confirmed the India launch date for the OnePlus 6T. The company sent out a tweet saying that the event is scheduled for October 30. The company has also started sending invites for the event to all media houses. The event will take place in New Delhi, and interested folks can also buy tickets for the entry. It is launching the same day in India, as its launch in New York.
The #OnePlus6T is coming | Unlock The Speed on October 30
| https://t.co/94NMebEsBb pic.twitter.com/WS56BEKUVP

— OnePlus India (@OnePlus_IN) October 8, 2018
A live-stream of the event will also be available on YouTube and Amazon India. The OnePlus 6T will be exclusive to Amazon, and will officially go on sale on October 30 as well.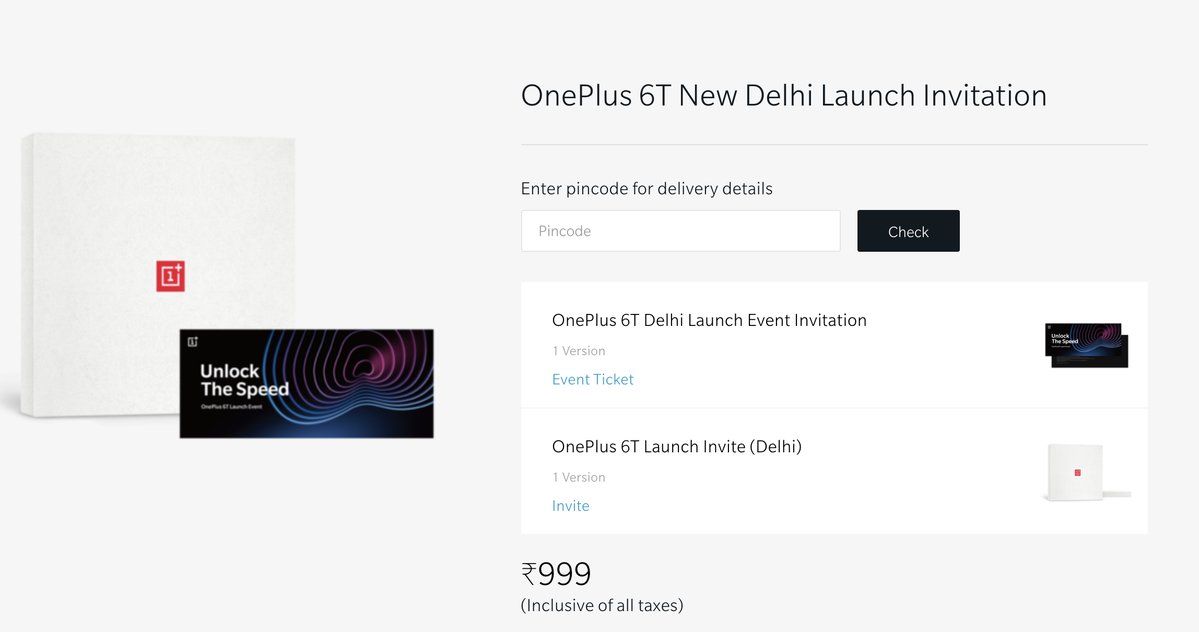 People will be able to purchase the entry tickets starting from October 17 from the official OnePlus website. The tickets will go on sale for Rs. 999 at 10 AM. Only limited tickets are available, so make sure you are fast. The attendees will be able to experience the phone first hand, for the first time, at the launch event. The people who attend the event, will also get free Bullets Wireless headphones and a gift hamper.
OnePlus 6T Specifications and Features
The OnePlus 6T is going to be launched with almost similar design as the OnePlus 6. However, there will be some small changes. The phone will not come with a headphone jack, and it will also come with an in-display fingerprint scanner. There will be some upgrades to the camera setup.
Internally, the phone will be powered by the Snapdragon 845 processor, up to 8GB of RAM, and 256GB of storage. The phone could also be launched with 512GB of internal storage and a larger 3700mAh battery. Those are going to be the new features of the OnePlus 6T, that we know of so far, which are confirmed.