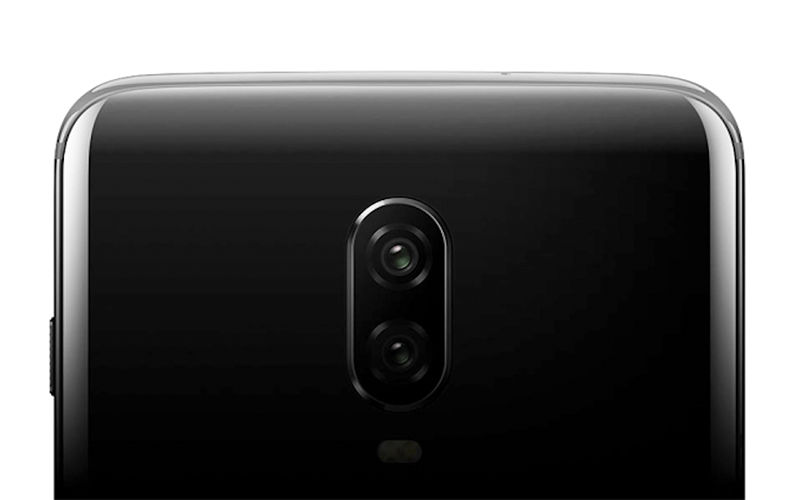 The OnePlus 6T has already gone on pre-order on Amazon India, where there are several offers that you would love to check out. However, we'll be diving more into the leaked specifications and other details that have been spotted on Geekbench. This benchmarking application has provided lots of information related to mobile devices when it comes to what software update will it be running and what sort of hardware can we expect from them.
Just like the other phones, the OnePlus 6T cannot escape from the clutches of Geekbench, which reveals that the upcoming flagship will be running a Snapdragon 845. Is that disappointing? Yes, it is, but it was expected since Qualcomm is expected to launch its Snapdragon 8150 in December of this year. Let us talk more about the other information spotted via this benchmarking app.
OnePlus 6T Geekbench Leak Reveals Lots of Hardware Specs
The device spotted on Geekbench is not using the official model name, which is OnePlus 6T. Instead, it comes with the designation 'FS FS P8801', but here is where OnePlus managed to make a mistake. Before the OnePlus 6 (review) was launched, it too was spotted on this benchmarking haven with the number NS NS P7819, so it is safe to say that we are indeed looking at the manufacturer's upcoming flagship.
The specifications are something that we expected from the very beginning. Disappointingly, it does not feature a Snapdragon 8150, which would be Qualcomm's first 7nm FinFET chipset, but retains a Snapdragon 845 instead. The Snapdragon 845 is not bad chipset by any means, but if you want some differentiation between the OnePlus 6 and the upcoming flagship, you will need more than just a teardrop notch design change. Other details leaked were 8GB of RAM, which is no surprise, as well as the latest and greatest software update from Google, Android 9 Pie.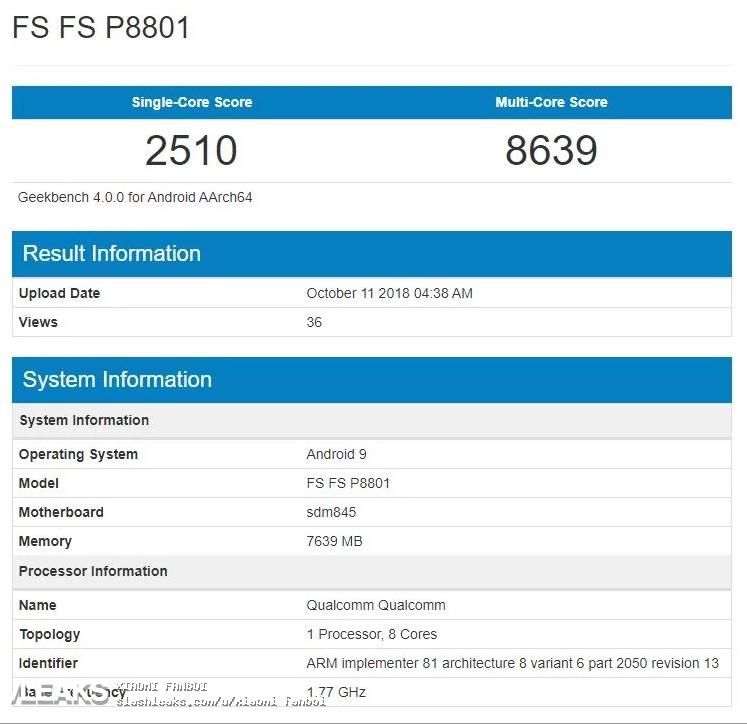 In fact, the OnePlus 6T is expected to feature a new gesture-based navigation system with Android 9 Pie featured in it right off the bat, as the company also likes to focus on its custom OxygenOS. We are not sure if the manufacturer plans to introduce more variants than the one we are talking about at the moment, but let us wait and see what surprises we get in the future.
In case you didn't know, the OnePlus 6T is expected to ship with an optical in-display fingerprint scanner, no headphone jack, but a larger 3700mAh battery.
OnePlus 6T Launch Date and Availability
OnePlus 6T is expected to launch on the 30th of October, and it is expected to go on sale at the same date in India. Keep in mind that this device is going to be an Amazon Exclusive, so you'll get lots of offers when you make a purchase.
After you're done reading about this leak, you can check out our video roundup of the OnePlus 6T given below.