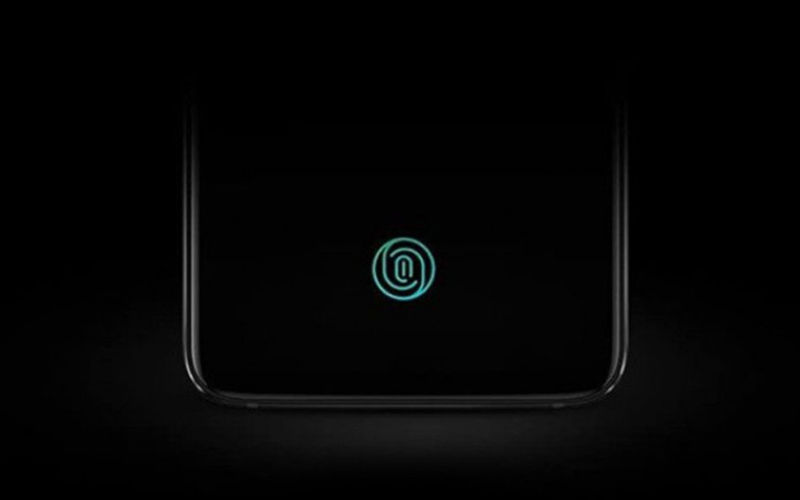 The second flagship from the company, apart from the OnePlus 6 (review) will obviously be the OnePlus 6T and it will fetch a more unique design than the former, along with different features. One of those features include an in-display fingerprint scanner, allowing the user to unlock the device by placing their finger or fingers on the display rather than reaching the back of the phone.
OnePlus has confirmed that it will be using this new form of biometrics, but you need to understand that not all of them behave in the same manner. In fact, the OEM has said that the in-display fingerprint reader is an optical scanner, and it is just like the one present in the Vivo NEX S (review). Here is what the company really means.
OnePlus 6T Optical Fingerprint Reader Details
To be clear, OnePlus is not using an ultrasonic fingerprint scanner, but an optical one. For those who don't know, an ultrasonic fingerprint scanner is not just faster than a regular one, but is also more accurate. It is able to make a complete 3D image of your fingertip, allowing for quicker unlocking of the smartphone. However, that is not to say that an optical fingerprint scanner is not fast. If it is made correctly, it can function just as well.
However, before you guys forget, OnePlus belongs to BBK Electronics, which also markets OPPO and Vivo smartphones, so it is highly likely that the in-display optical fingerprint scanner present in the NEX S will find its way to the OnePlus 6T as well. Most critics labeled this scanner as being too slow and sometimes frustrating to use due to its inaccuracy, but software optimization also plays a huge contribution in improving this.
If OnePlus can optimize its OxygenOS UI, then we see no reason why this optical scanner will not work near perfectly on the upcoming flagship. Keeping in mind that lots of critics praise the company's efforts in the software department when it comes to OxygenOS, as it is the second smoothest UI after stock Android. In short, it can easily beat the Funtouch OS running in the NEX S, despite its powerful hardware specifications.
OnePlus 6T, Vivo NEX S Specifications, Features
Both the OnePlus 6T and Vivo NEX S are different in design, but both of them sport a variation of OLED technology. This is the reason why the NEX S features an in-display fingerprint scanner and also the reason why the OnePlus 6T will get one too.
However, OnePlus has said that it was forced to remove the headphone jack so that it is able to place in a larger 3700mAh battery. The perks of owning the Vivo NEX S is that it houses both a headphone jack and a larger 4000mAh battery. Still, the software advantage of the upcoming OnePlus 6T will go a long way in pleasing users and it will come with a price that is expected to be cheaper than NEX S'.
After you're done reading this news, you can check out our video review of the Vivo NEX S given below.