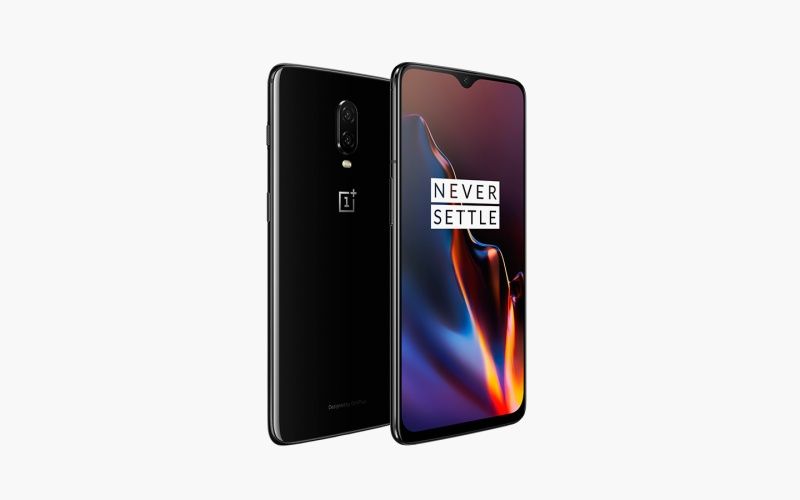 The year's coming to its end and we won't blame you if you feel overwhelmed by the variety of new smartphones launched this year, especially in the second half of 2018. We saw trends shifting in at least three major ways – from dual rear camera to triple rear camera, rear-mounted fingerprint sensor to in-display fingerprint sensor, and the ugly wide notch giving way to a tiny waterdrop style notch before metamorphosing into a pinhole notch.
While it is not possible to predict all 2019 mobile technology trends at this time, it is most likely that 5G will be the biggest changemaker. For OnePlus fans, 2019 will bring a new 5G phone, but that will not be the OnePlus 7. So, if you've not purchased a OnePlus 6T yet and have your doubts about it, here are five reasons to wait and buy the OnePlus 7 instead, and four reasons why not to.
Five Reasons To Wait For OnePlus 7
You Don't Like The OnePlus 6T
The most reasonable reason for you to wait for the OnePlus 7 instead of buying OnePlus 6T is that you are not really impressed by the OnePlus 6T. The OnePlus 6 was not an incremental improvement over the OnePlus 5T, but alas, the OnePlus 6T is not spectacular in its innovations. It is basically the OnePlus 6 (review) with a smaller notch and an in-display fingerprint sensor, and that won't be the case with the OnePlus 7. With a good one year between the launch of OnePlus 6 and that of OnePlus 7, we can safely assume that OnePlus will do a commendable job at bringing out its 2019 flagship, with changes that are not just cosmetic.
Better In-Display Fingerprint Sensor
OnePlus 6T was promoted majorly for its in-display fingerprint sensor, but as it turns out, that should be the last reason to pick up the device. First look reviews have already shown that the in-display fingerprint sensor on the OnePlus 6T is neither as accurate nor as quick as the rear-mounted fingerprint sensor on the OnePlus, so it defeats the whole purpose, doesn't it? And to think that the headphone jack had to go because of the in-display fingerprint sensor… Anyway, wait for the OnePlus 7 if you were interested in the OnePlus 6T primarily for its fingerprint sensor. There is speculation that the handset will be equipped with Qualcomm's new ultrasonic fingerprint reader.
Better Camera
Both the OnePlus 6 and OnePlus 6T offer the same 16MP+20MP rear dual camera that is known to do a good job, but just not as good as the premium handsets like Google Pixel 3. We can see that OnePlus does not mind charging more and more for its phones now, and apart from the camera gear and in-display fingerprint sensor, it does not really have much to improve on. There could be a triple rear camera setup, a dual front camera, or a larger sensor somewhere inside the OnePlus 7, so it is likely to be a worthwhile wait.
New Flagship Qualcomm 855 Chipset
The OnePlus 6 and OnePlus 6T share the name not just because they are launched in the same year, but because they are cut from the same cloth, so to say. Both are powered by the Qualcomm Snapdragon 845 chipset, which was excellent and served 2018 flagship phones well, but it is no more the best chipset from Qualcomm. The American brand has already unveiled its Snapdragon 855 chipset, the latest and fastest in its line-up, all ready to power 2019 flagship phones. So, if you've waited this long, why not wait a few more months and buy the OnePlus 7, which is most probably going to be powered by the 7nm Snapdragon 855, and will hence be much faster?
Warp Charging
If that's not enough, there is speculation that the OnePlus 7 will come with 30W or 50W Warp Charging. This technology, trademarked by OnePlus already, is expected to be as good as or even better than Oppo's Super VOOC charging, so it will be worth the wait.
Four Reasons Not To Wait For OnePlus 7
Waiting For 5G
If you thought why not wait for the OnePlus 7 so that you can use a 5G phone instead of the 4G VoLTE-based OnePlus 6T, well, there's bad news. Reports suggest the 5G phone to come out next year from OnePlus will not be the OnePlus 7 after all, but will be powered by Qualcomm's Snapdragon 855. So OnePlus is likely to launch the OnePlus 7, OnePlus 7T, and a 5G phone in 2019. While that is exciting to know, the lack of any clarity on timeline makes it a bit of a risk to wait, because you don't know how long you'll end up waiting.
Waiting For 3.5mm Headphone Jack
If you thought OnePlus suffered a lapse of judgement in removing the 3.5mm headphone jack from the OnePlus 6T, well, bad news again. The Chinese brand has been quite confident that phones without the 3.5mm headphone jack are the future, and it is pushing its Type-C Bullets earphones quite aggressively too. No point in waiting for OnePlus 7 if you are expecting it to come with a 3.5mm headphone jack, then.
Waiting In Earnest
If you are in a hurry and want the OnePlus 7 to come out quick, well, tough luck. The brand is known to stick to its patterns, and going by that, we can assure you that the OnePlus 7 will not be released anytime before May 2019. If you don't want to wait that long, don't.
You Like OnePlus 6T
The most convincing reason not to wait for the OnePlus 7 is that you like the OnePlus 6T, after all. If it looks like a value-for-money flagship killer to you, well, you are right. The handset is excellent in its design, performance and dependability. It is almost as good as premium handsets costing twice and thrice its price, and plus, it has got that familiarity factor for those moving up from OnePlus 5, 5T or 6. So, why wait for the OnePlus 7 when you can buy the 6T now?