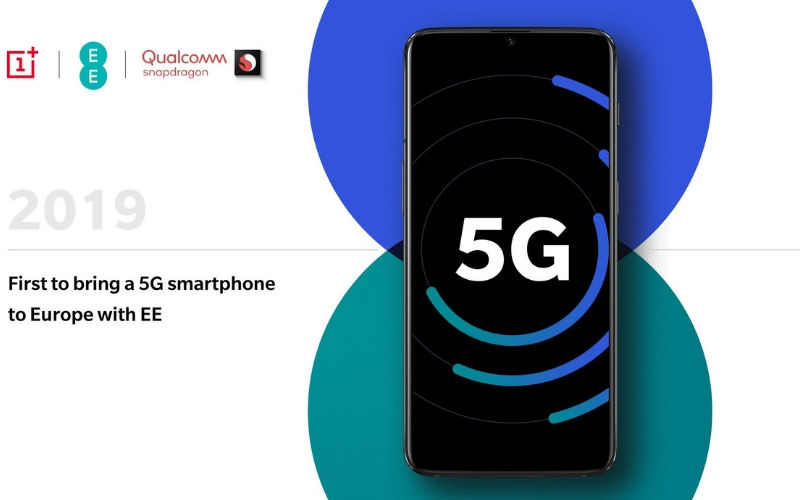 OnePlus released two back-to-back hits this year in the form of the OnePlus 6 (Review) and the OnePlus 6T. Both have sold really well. A few weeks ago, the company had announced that it will be one of the first brands to release a 5G-equipped smartphone that is based on Qualcomm's recently announced Snapdragon 855 mobile platform and X50 5G modem. Now, a new image from inside OnePlus' meeting room has surfaced on the internet which shows a mysterious new OnePlus smartphone that has never been seen earlier.
The leaked smartphone could either be the OnePlus 7 or the upcoming 5G phone from the company. Let's have a look at the image and try to decipher what the device could be.
EXCLUSIVE! Here's your first look at an upcoming OnePlus Device I don't know much about. This image shows the device in prototype/designing stage and it is not final but this is probably how the device may end up looking. That's Pete (CEO of OP) in the img and the device itself. pic.twitter.com/Yau9EsgSDy

— Ishan Agarwal (@IshanAgarwal24) December 19, 2018
Is This How the OnePlus 7 Look Like?
Twitter use Ishan Agarwal (@IshanAgarwal24) has tweeted an image which showcases a possible upcoming smartphone from OnePlus. Ishan has an excellent track record in leaking features, images, and pricing of unreleased smartphones. The image shows three people inside a meeting room, and one of them (sitting on the right side) is OnePlus' CEO Pete Lau. He can be seen holding a white-colored prototype smartphone. A similar, but red-colored prototype can be seen on the table as well. In the meeting room's large TV, the same device can be seen in a presentation slide.
Going by the first look (and assuming that it's a real image), the phone appears to have a large rear-facing camera setup, much like the Nokia 1020. Even though the camera assembly appears raised from the rest of the phone, it isn't as thick as the Nokia 1020's camera. It is also similar to the Moto G6's (Review) camera setup. The circular camera assembly also appears to have an LED flash and space for multiple camera sensors. The phone's back is covered by a glass panel that's curved towards the edges and corners, similar to most high-end phones of 2018.
Since no rear-facing fingerprint reader can be seen in the leaked image, we think that the next OnePlus phone could either rely on an in-display fingerprint reader or a 3D IR face recognition mechanism. Due to the low-resolution image, we can't be sure where its volume and power buttons are and whether or not the phone has a bezel-less screen. If this image is indeed real and not an intentional leak from OnePlus, someone must've been fired already.
Expected OnePlus 7 Specifications: Snapdragon 855 SoC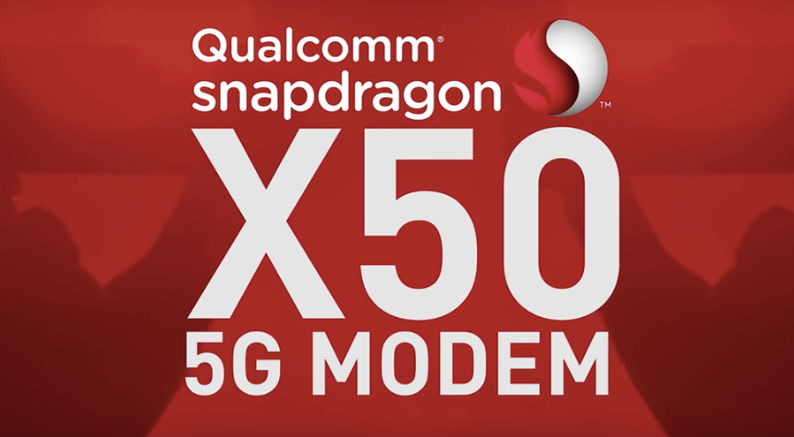 The OnePlus 7 is expected to feature a bezel-less Optic AMOLED screen, similar to that of the OnePlus 6T. However, the phone will come featuring the Qualcomm Snapdragon 855 mobile platform. The chipset features eight Kryo 485 CPU cores and Adreno 640 GPU. The phone will feature at least 6GB of LPDDR4X RAM and 128GB internal storage. We expect the phone to be available in 8GB and 10GB RAM variants, featuring up to 256GB internal storage. The standard variant of the OnePlus 7 won't feature 5G connectivity because including the Qualcomm X50 5G modem will raise the cost of the device by at least USD 100 (around INR 7,000) compared to the non-5G variant.
The OnePlus 7 is also expected to feature a triple-camera setup with OIS and 3D ToF sensor, 4K video recording at 60fps and HDR10 encoding. The phone will run Android 9 Pie based Oxygen OS. There will be no 3.5mm headphone jack on the OnePlus 7, but the phone will feature 3700mAh or higher battery capacity, Warp 30 rapid charging technology and some form of water resistance. Instead of an optical fingerprint reader, the phone could use Qualcomm's ultrasonic fingerprint reader, which is claimed to offer much more accuracy, reliability, and speed.
If OnePlus wants to retain its users or attract users from other brands, it will have to offer additional functionalities such as a proper IP rating and stereo speakers. The company will launch its 5G smartphone on EE network in Europe.
https://twitter.com/oneplus/status/1070405406395154432/