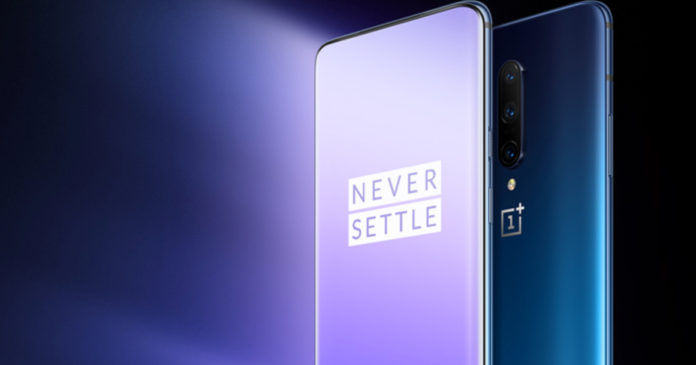 OnePlus is set to bring a 5G version of its new flagship handset the OnePlus 7 Pro in select markets around the world. At the London launch event for the new OnePlus 7 Series phones, the company teased a new version of the phone called the OnePlus 7 Pro 5G. From what is currently known this 5G variant will see a limited launch, that too exclusively for the UK market. As of now, we do not know if the OnePlus 7 Pro 5G will be identical in all other aspects to the existing OnePlus 7 Pro models. Typically, 5G variants of devices slightly larger in size compared to their 4G brethren.
OnePlus 7 Pro 5G: What we know so far
The OnePlus 7 Pro 5G will be among the first 5G ready handsets to go on sale in the UK this year. We do not, however, have a launch date at this point in time. This OnePlus should be identical to the 4G version in all aspects except the modem. From what is currently known, this version will use Snapdragon's new X50 GG modem. The UK version might, however, not support 6 GHz Wi-Fi. The OnePlus 7 Pro 5G will be available via EE which is set to launch 5G service across major cities in the UK. These cities include London, Cardiff, Belfast, Edinburgh, Manchester, and Birmingham.
OnePlus 7 Pro 5G: Specifications, Features
As mentioned earlier, the OnePlus 7 Pro 5G will be identical to the other Pro models and will feature the same 6.67-inch AMOLED display with a resolution of 3120×1440 pixels and a 90 Hz refresh rate. The phone will also use the same Qualcomm Snapdragon 855 SoC, and come with 12GB of LPDDR4X RAM. It will also get 256GB of storage. The handset also features a triple camera setup at the rear consisting of a 48-megapixel primary sensor, a 16-megapixel secondary sensor with an ultra-wide lens and an 8-megapixel sensor with a telephoto lens for lossless zoom. The front facing camera is more interesting thanks to its pop-up nature. This camera used the IMX 471 sensor from Sony and can capture 16-megapixel images. The OnePlus 7 Pro 5G will run the latest version of Oxygen OS which is widely considered among the best Android forks out there. The handset will also receive priority updates from the company on a regular basis.
There is little chance that this 5G version of the OnePlus 7 Pro would ever make it to India. Most networks in the country (with the exception of Jio) are yet to fully migrate to 4G LTE networks from legacy 3G ones. At the current rate of deployment, it would take quite some time for 5G technology to go mainstream here in India.