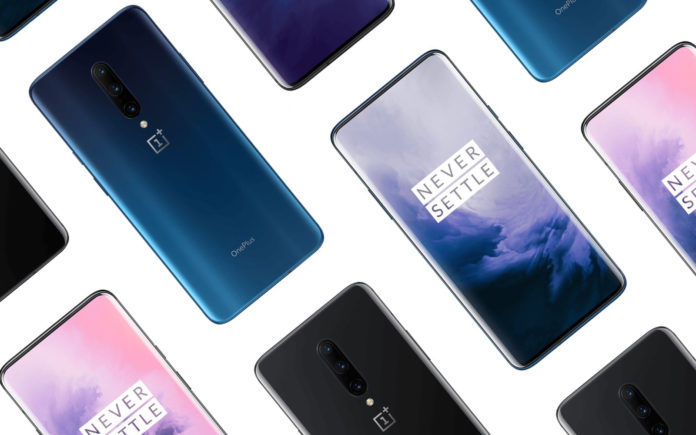 There's only one week to go before the OnePlus 7 series is officially launched worldwide. It is being expected that the new smartphone series will consist of two devices: OnePlus 7 and OnePlus 7 Pro. However, the OnePlus 7 Pro has been completely leaked ahead of its May 14 launch event, including its design and specifications. The OnePlus 7's specifications have been leaked as well, but its press renders haven't made it to the internet just yet. The company itself has been teasing some of OnePlus 7 Pro's features every few days. In the latest move, the Chinese smartphone brand has announced that the OnePlus 7 Pro's display is HDR10+ compliant.
OnePlus CEO Pete Lau said, "HDR10+ is the future of not just television displays, but also smartphone displays as well. We hope that our newest device will set a new benchmark for the smartphone industry and open up a new world of visual fluidity for users. We're glad we are leading the ranks in sharing quality technology with the world."
What Is OnePlus 7 Pro's HDR10+ Feature And Why Should You Care?
The OnePlus 7 Pro is the first non-Samsung smartphone to be compliant with the HDR10+ standard, which is a testament to OnePlus' aim at improving the viewing experience on its phones. Even though the company proudly mentioned that HDR10+ brings the highest brightness levels to 4000 nits from 1000 nits in HDR10, it doesn't mean the OnePlus 7 Pro's display can reach a peak brightness of 4000 nits. It is, at best, an inaccurate representation of OnePlus 7 Pro's screen's capability. The best smartphone screens in the market, which are currently used in the Galaxy S10 (Review) series, can reach a peak brightness of 1200 nits. So, I don't think that OnePlus 7 Pro's screen can surpass that.
HDR10 is a display technology which, with a combination of compatible hardware and software, produces wider dynamic range, wider color gamut, and higher brightness level. HDR10 videos have dynamic range related information embedded in the file and displaying them on a screen that can achieve peak brightness as high as 1000 nits. However, not many screens can reach that brightness level. HDR10+, which is an improvement over HDR10, is developed by Samsung and it adds frame-by-frame dynamic range information. It offers much more precise control over the video quality. HDR10+ is an open source format that rivals Dolby Vision, something that is considered as the best HDR format. Amazon Prime Video is one of the few video streaming services where one can watch HDR10+ content.
Having an HDR10+ compatible screen on the OnePlus 7 Pro means that it offers one of the best video playback quality on a smartphone, which is quite something. OnePlus had never been known earlier for great screen quality, but it looks like the OnePlus 7 Pro will change that, and if you're a OnePlus fan, you will be proud.
OnePlus 7 Series Could Feel Much Faster, Thanks To UFS 3.0

The OnePlus 7 and the OnePlus 7 Pro will also be the first smartphones to use UFS 3.0 storage chips. While the Samsung Galaxy Fold was going to be the first smartphone with UFS 3.0 storage, it looks like it won't be, no thanks to the foldable phone's screen issues. UFS 3.0 is a newer storage standard that's at least 2x faster than UFS 2.1 and UFS 2.0. This should result in much fast performance, no matter if you're installing apps and games, using heavy apps or games, clicking images and recording videos or just browsing. Coming to think of it, OnePlus has been teasing words like butter smooth and fast, and that's what the phone will feel while using, thanks to the combination of Snapdragon 855, 8GB RAM, 128GB of UFS 3.0 storage, and optimized OxygenOS.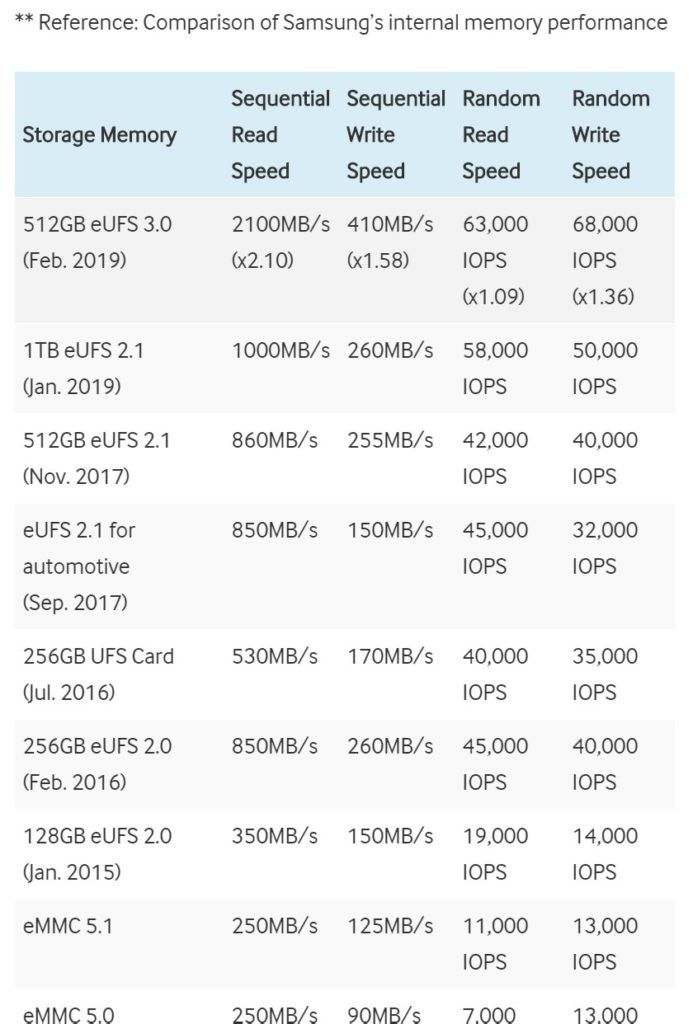 Thanks for reading till the end of this article. For more such informative and exclusive tech content, head over to our Facebook page