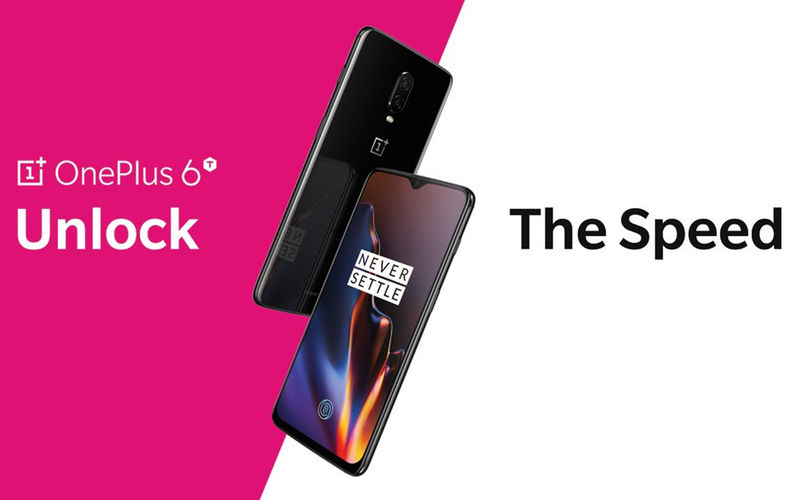 Now that most markets around the world have access to 4G cellular networks, moving towards 5G connectivity will be the next big step. Huawei, MediaTek, and Qualcomm have already announced their 5G solutions for smartphones and many devices which will be launched in 2019 will have 5G connectivity. OnePlus was among the brands that had announced it will launch a 5G-equipped phone next year, and everyone expected it to be the OnePlus 7. However, a company executive has revealed that the OnePlus 7 will not be the company's first 5G phone.
OnePlus' First 5G Smartphone To Carry A Different Branding
The OnePlus 7, which will most probably be a successor to the recently launched OnePlus 6T, might not feature 5G connectivity. Instead, the Chinese smartphone brand revealed to CNET that it plans to launch its first 5G phone under a different branding and even a completely new lineup, complementing the company's existing phones. A company executive also revealed that unveiling time frame of OnePlus' upcoming 5G phone. The phone is reportedly planned to be unveiled in early 2019, which means that the company could choose the Mobile World Congress 2019 expo in Barcelona, Spain.
The reason behind the company choosing to keep its first 5G phone as a separate model could be that if it chooses to include 5G connectivity in the OnePlus 7, it might have to increase the cost and it could hurt its sales because it might not be a 'flagship killer' device at that price. Hence, OnePlus might be planning to have a 5G version of the phone at a higher price, and even if it doesn't sell as well, it will not affect the sales of the OnePlus 7. That's a smart move! This also means that OnePlus could launch three or more smartphones in 2019, at least one more than the usual. Whether or not 5G connectivity will be the only differentiator between the OnePlus 7 and the 5G phone remains to be seen.
OnePlus 7 Would Feature Snapdragon 855
The OnePlus 7 would most probably feature the Qualcomm Snapdragon 855 processing chipset (also known as the Snapdragon 8150). According to a report from German consumer technology website WinFuture.de, the Snapdragon 855/8150 will feature an octa-core CPU. Four power-efficient CPU cores (named Silver) in the chipset will have a maximum clock speed of 1.7GHz, while the four high-performance CPU cores (named Gold) will have a maximum frequency of 2.6GHz. While these clock speed numbers are slightly lower than the clock speeds of the Snapdragon 845, it doesn't necessarily mean that the chipset will be slower. The chipset's size is being pegged at 12.4×12.4mm.
The Snapdragon 855 chipset will reportedly feature a dedicated NPU (Neural Processing Unit) for faster and more power-efficient processing of artificial intelligence and machine learning related tasks. Whether Qualcomm will use ARM's Project Trillium technology for the dedicated NPU or use its own remains to be seen. The chipset will be fabricated using TSMC's 7nm technology and will be compatible with the X50 5G modem, which was announced recently. Instead, it will reportedly feature the X24 4G modem with Cat.20 LTE download speeds of up to 2Gbps. Yes, that means the Snapdragon 855 won't feature an integrated 5G modem and phone vendors will have to use the X50 modem separately if they want 5G connectivity in their phones. This will certainly increase product complexity and cost of the device.
The Snapdragon 855 mobile platform will reportedly be unveiled at an event in Huawei in December 2018. The Snapdragon 845 was unveiled at the same venue and in the same time frame last year. Apple's A12 Bionic and Huawei's Kirin 980 are already in the market, and they're made using 7nm process. Samsung might unveil the Exynos 9820 chipset with 7nm process and use it in the Galaxy S10 series as well as its first smartphone with a foldable screen.