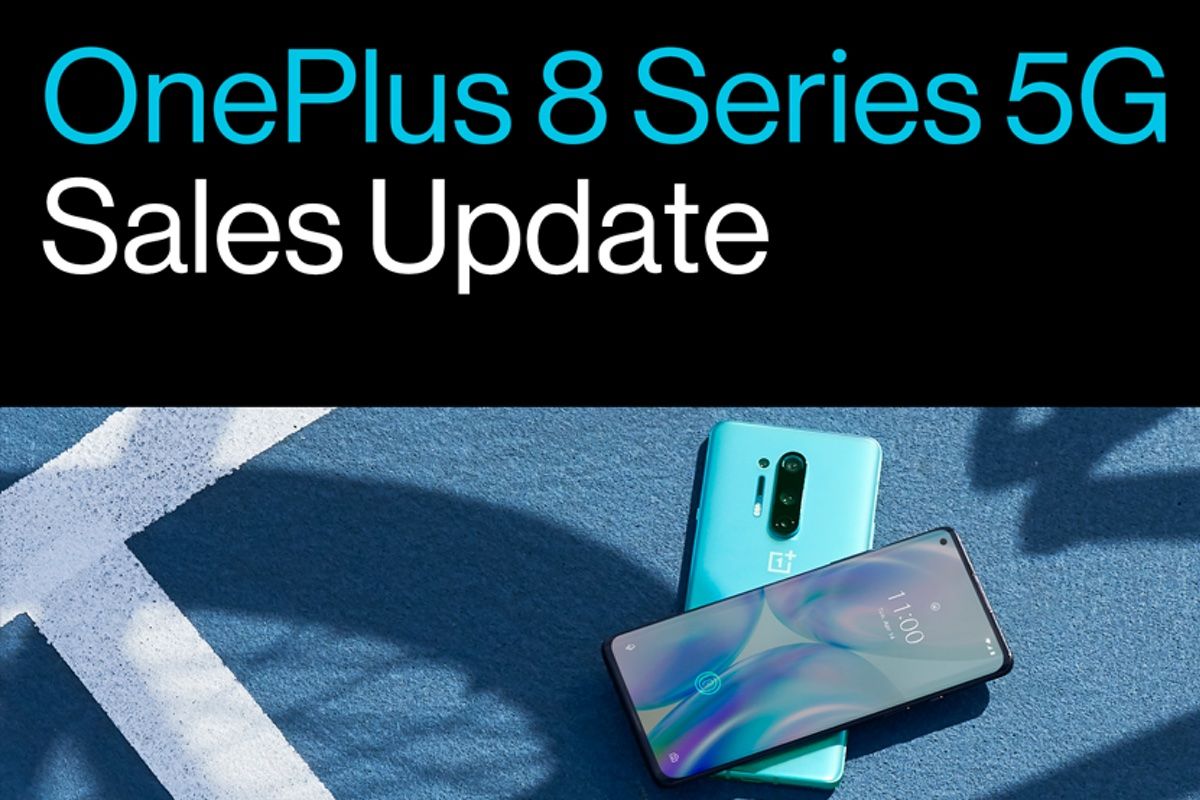 We are sure you're not the only one who feels it's been ages since OnePlus announced the OnePlus 8 series. More than a month since the April 14 announcement of the OnePlus 8 and the OnePlus 8 Pro, both these devices are yet to go on sale in India. This delay was primarily due to the COVID-19 induced pan-India lockdown. During the initial phase of the lockdown, e-commerce platforms weren't allowed to take orders or deliver products across the country. Nevertheless, once lockdown restrictions eased across India, OnePlus announced that the open sales for the OnePlus 8 series would commence on May 29. However, a recent announcement made by OnePlus seems to indicate that they might not be able to begin the open sales on May 29, either.
In forum post made by OnePlus India General Manager Vikas Agarwal, he confirmed that they are forced to reschedule the one sales date for the OnePlus 8 series due to 'unforeseen circumstances.' He stressed that the production of the OnePlus 8 series was temporarily halted last week. This also meant that the company is not in a position to host the open sale on May 29.
While Vikas did not explicitly reveal the reason for stopping production, we assume it is largely because of the six COVID-19 cases that were reported at OPPO's NOIDA plant where OnePlus devices are also manufactured. OPPO had earlier confirmed that they had to halt production at the NOIDA facility and test every employee working there to ensure that they were all COVID free. This, however, also meant that the company could not assemble enough units to be made available for the first open sale on May 29.
"Although we were looking to have 29th May as our open sales date for the OnePlus 8 Series 5G, due to unforeseen circumstances, our production was temporarily halted last week and has altered our sales plan. Because of this, we had to reschedule our date for open sales in India."
In the same forum post, Vikas goes on to add that production of the OnePlus 8 series has resumed at the facility and that they will announce the revised sales schedule for both the devices very soon. He also confirmed that there would be a limited sale for the OnePlus 8 5G across online and offline channels at 12 PM on May 29, 2020, anyway. A limited number of OnePlus 8 units shall be up for grabs on this sale. Vikas also confirmed that those who have already managed to pre-book the OnePlus 8 Series on Amazon will receive their devices once the company has enough stock available.