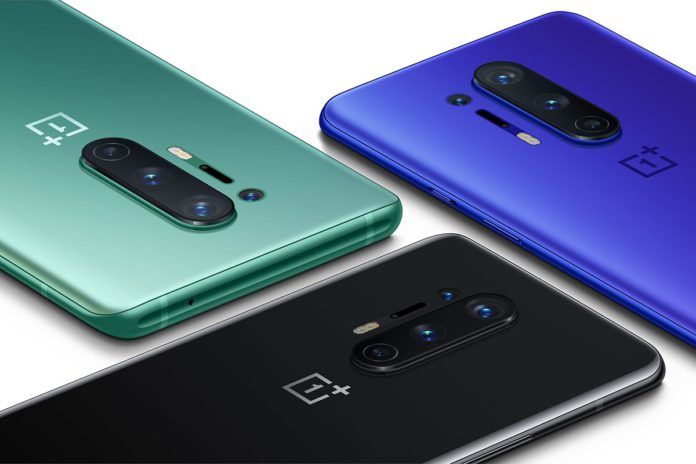 OnePlus had announced its latest flagship smartphone called the OnePlus 8 Pro alongside the OnePlus 8 on 14 April for the global audience. In that time the company has already issued out an update for those who were lucky enough to get their hands on the device. However, some of these users are now complaining of a slight problem with the OnePlus 8 Pro's display.
The OnePlus 8 Pro happens to use the same kind of display that Samsung uses in its Galaxy S20 Ultra. A few owners of the Exynos-powered Galaxy S20 Ultra reportedly said that they saw a weird display green tint issue after the April security update was installed on their devices. Samsung has heard these concerns and is said to be rolling out an update which will likely be fixing this issue. It appears now that the OnePlus 8 Pro is also suffering from the same issue.
Users have been posting the green tint issue on the OnePlus Community Forums and it can be inferred that the problem arises when the display is set at 120Hz refresh rate and the brightness is lowered. Reportedly when an OnePlus 8 Pro owner contacted the company, it said that a slight discoloration may be seen on the display due to the properties of AMOLED displays. Turning on the DC Dimming feature is another way of removing the green tint but users report that it causes an effect called "black crush." This is a problem where the display has trouble showing different shades of blacks accurately resulting in a grainy or a pixelated picture.
Later on, the company provided the following statement to Android Central "OnePlus values user feedback and is committed to delivering the best smartphone experience. Our team is currently investigating these reports to identify the best solutions for our users, and we will issue updates as soon as they are ready. Regarding the green tint, we are working to resolve this in our next OTA."
The regular OnePlus 8 has a 90Hz refresh rate display and it would appear that the device is not being affected by any green tint effect or any other kind of discoloration.