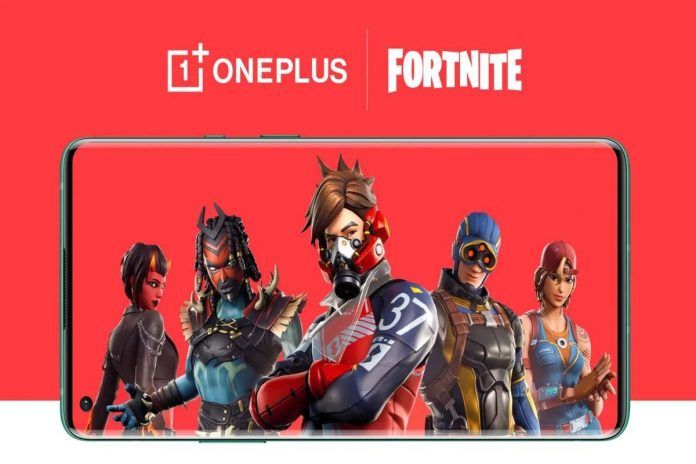 OnePlus recently launched its brand new OnePlus 8 and OnePlus 8 Pro smartphones. The brand recently announced a partnership with Epic Games to further customize the gaming experience on its OnePlus 8 series smartphones, which come with higher refresh rate displays. As part of the partnership with Epic Games, OnePlus 8 and OnePlus 8 Pro devices will be the first to support Fortnite mobile at 90FPS. Take a look at the recent developments that have taken place in the OnePlus camp and find out what it has in store for us (there's more for the previous generation OnePlus devices as well).
OnePlus 8 series will run Fortnite at 90FPS
Addressing the partnership, Pete Lau, Founder and CEO of OnePlus mentioned, "OnePlus and Epic Games have created one of the best Fortnite experiences ever on a smartphone. The OnePlus 8 Series delivers a smooth, high frame rate Fortnite gameplay experience – that even current generation console game systems can't match." This marks yet another achievement in the arsenal of the OnePlus 8 series of smartphones. Even the Xbox One X and PlayStation 4 consoles support Fortnite at 60 frames per second only. That, however, should not be a comparison here and we will restrict it to the smartphone realm.
Furthermore, OnePlus has added that its previous generation smartphones, notably the OnePlus 7 series of smartphones, will play Fortnite at 60 frames per second. As per the official statement, "OnePlus is committed to bringing the best mobile gaming experiences to its users and is continuously taking steps to bring major firsts to the category." In all likelihood, the OnePlus devices that do not have a higher refresh rate might still be able to play Fortnight at 90FPS in the future. Plus, the company has announced that Fortnight will be downloadable from the Game Space app on OnePlus devices (OnePlus 6 and above).
In case you are curious to learn about the specifications and features of the OnePlus 8 series of smartphones, you can know the full specifications of the OnePlus 8 from here and the OnePlus 8 Pro from here.
It will be pretty interesting to see how other smartphone manufacturers respond to the new development. OnePlus 8 series and even the older generation OnePlus models are being taken care of pretty well by the company, it turns out. What are your thoughts on the same? Do let us know in the comments section below.
Also Read: New OnePlus 55-inch LED TV and Remote Control Get Bluetooth SIG Certification
Thanks for reading till the end of this article. For more such informative and exclusive tech content, like our Facebook page