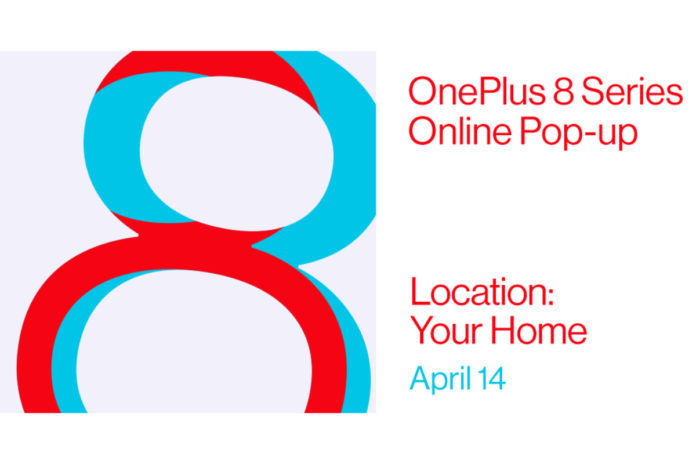 OnePlus usually holds pop-up events in most major cities across the world for its newly launched smartphones so that people can not only get hands-on experience with the newly-launched phone from the brand but also to let people buy one before the device goes on sale.
As you might be aware, the brand is all set to launch the OnePlus 8 series smartphones on April 15. In its traditional manner, the brand should be organizing pop-up events for the OnePlus 8 line up. However, due to the ongoing COVID-19 pandemic, holding a real-world pop-up event isn't ideal. Therefore, to continue the brand's tradition without holding a physical pop-up event, OnePlus has announced that it will be holding an online pop-up event for the OnePlus 8 series devices.
The online pop-up event for the OnePlus 8 will basically let you buy any OnePlus 8 series device through the brand's official website immediately after the launch of the smartphone. But then many smartphone brands let you buy a phone immediately after their launch. So, how is the pop-up event any different? Well, that isn't clear at the moment. Many reports online suggest that people buying the device through the pop-up event might get extra goodies for free. Hopefully, the brand will clear the clouds as the launch nears.
OnePlus 8, OnePlus 8 Pro Expected Specifications
The OnePlus 8 series is expected to have two devices, the OnePlus 8 and the OnePlus 8 Pro. However, a few reports suggest that there could be a third device on offer, the OnePlus 8 Lite. While there is little info about the OnePlus 8 Lite, we do know almost everything about the OnePlus 8 and the OnePlus 8 Pro thanks to the earlier leaks. The OnePlus 8 and the OnePlus 8 Pro are expected to come with the Snapdragon 865 SoC, LPDDR5 RAM, UFS 3.1 storage, and Android 10 OS. The OnePlus 8 is expected to have a 90Hz refresh rate screen and the OnePlus 8 Pro is expected to come with a 120Hz refresh rate display. Both the smartphones are said to feature a triple-camera setup at the rear.