It's been just two days since OnePlus announced that it would launch the new OnePlus 8 series devices on April 14. While we now know the launch date, the company is yet to officially talk about the specifications of the new phones that it will announce to two weeks from now. So far, all that we know about the OnePlus 8 series handsets came from leaked images of the phone. Leaksters have also revealed most of the specifications of the phone. It was, therefore, surprising to see OnePlus themselves revealing some of the specifications of the OnePlus 8 series in an official OnePlus Forum thread.
In fact, the post was made by none other than Pete Lau, the CEO of OnePlus. In the post, Pete has outlined three key features of the phone that, according to him, will make the OnePlus 8 series reclaim the title of being the fastest Android flagship devices.
The very first point he makes is about the processor which, as you might have already guessed, will be the Qualcomm Snapdragon 865 chipset. This is by far the fastest ARM-based chipset available for Android smartphones. Lau talks about SD865's 25% increase in CPU performance, a 25% rise in GPU rendering times, and the fact that it is 25% more energy efficient compared to its predecessor. The SD865 also sees a significant improvement in its AI prowess and is now 2x faster in AI applications when compared to the SD 855.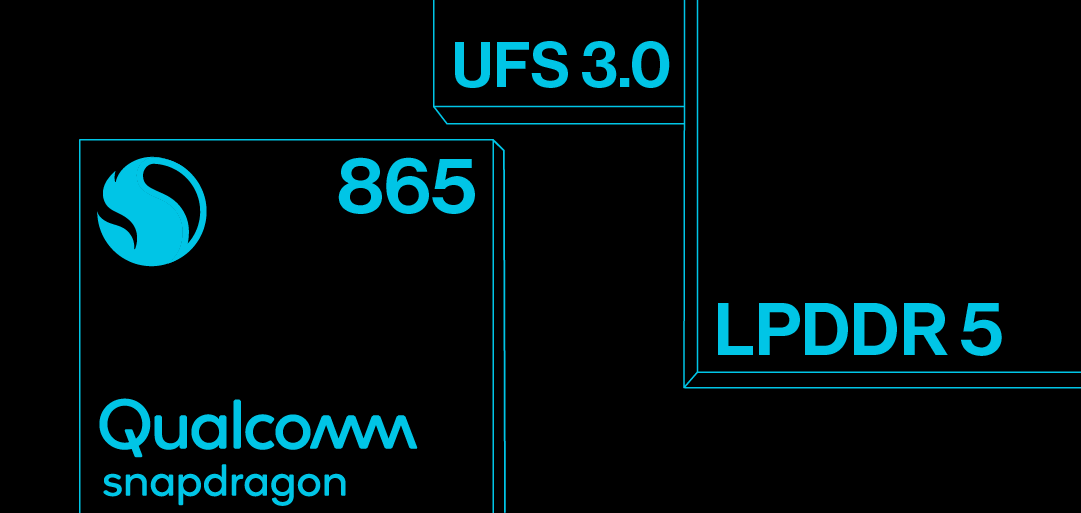 OnePlus was among the first brands to offer a smartphone with a 90 Hz display, and competitors have since then started to offer devices with 120Hz displays. With the OnePlus 8 series, the company will reach parity with the competition. What remains to be seen is whether all the handsets in the lineup will get the 120H feature.
Pete's post also confirms that the OnePlus 8 series will use the newest LPDDR5 RAM technology along with UFS 3.0. LPDDR5 RAM offers a higher bandwidth compared to older LPDDR4 RAM. It is also 45% more power-efficient. The use of UFS 3.0 flash storage will increase the read and write speeds. OnePlus has also added to new technologies of their one to the mix — called Turbo Write and Host Performance Booster. According to the post,
Turbo Write uses the upper section of the ROM's storage as a high-speed read/write interval. HPB (Host Performance Booster) can further improve the random read performance after extended use.
As outlined in our previous article, there is a chance that OnePlus will announce three new handsets at the launch event on April 14 – the OnePlus 8, the OnePlus 8 Pro and the Oneplus 8 Lite. Watch this space for more on the OnePlus 8 series.