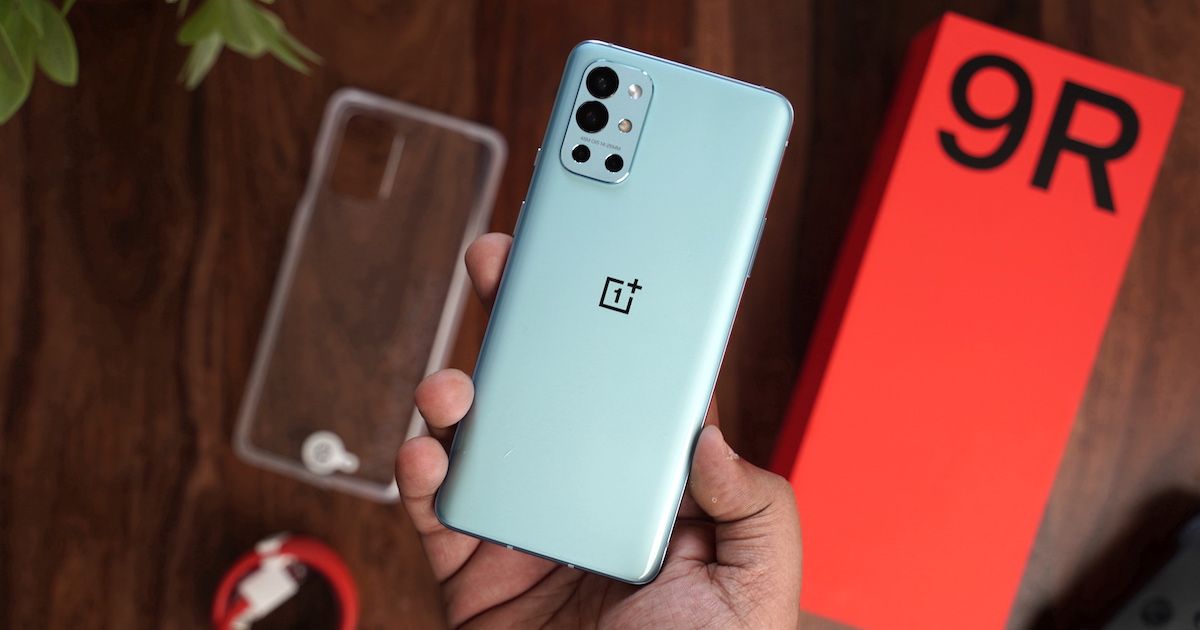 It seems OnePlus has silently given two of its existing smartphones an update that no one expected. No, this isn't a software update. According to a report by XDA, the company has upgraded the RAM on the OnePlus 9R and OnePlus 8T. The two phones used to ship with LPDDR4X RAM post launch — the OnePlus 8T was launched last year, while the OnePlus 9R came earlier this year — and have now started shipping with LPDDR5 memory. It doesn't seem like OnePlus has updated the spec sheets of the devices anywhere though, so most still think they're shipping with LPDDR4X memories.
Switching from LPDDR4X to LPDDR5 is a nominal change in some ways, but DDR5 is the faster version of memory. And having faster memory means, at least on paper, that a phone will be faster than another comparable device. Of course, it's clear that OnePlus doesn't necessarily think so, which is perhaps why the company hasn't thought it necessary about informing users about the change. On the other hand, it's also possible that not every device is shipping with the new memory, so OnePlus doesn't want to make it official yet.
As reported by XDA, the difference between the two versions of RAM became apparent when users tried to unbrick their devices using the MSMDownloadTool, which doesn't work with LPDDR5 RAM because of an eXtensible Boot Loader (XBL) image. The publication said that users can easily figure out what version of RAM is on their device, as long as they have Android Debug Bridge (ADB) installed on their devices. ADB is a tool that Google provides for developers to debug various parts of a phone. It also allows users to get a close look at their device's components if they want it.
It's also not surprising that the OnePlus 8T and the OnePlus 9R are the devices getting this update. While the OnePlus 8T was indeed launched in 2020, the differences between the two are few. As XDA also pointed out, the 9R was a slightly updated version of the OnePlus 8T, and was launched earlier this year.
Thanks for reading till the end of this article. For more such informative and exclusive tech content, like our Facebook page