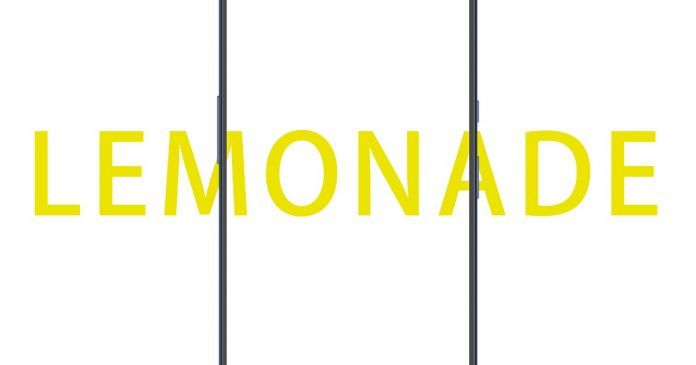 OnePlus 9 is slated to succeed the OnePlus 8T, some time in 2021. While the eventual date of launch is quite some time away, the first leak pertaining to the OnePlus 9 has already surfaced online. The leak comes courtesy of Twitter user Max J, who posted a graphic teaser stating that the upcoming OnePlus 9 smartphones will be codenamed 'Lemonade'. Not much else is known about the OnePlus 9 at the moment, but from the teaser poster shared on Twitter, it would appear that the smartphone is set to get a flat display glass, instead of the dual-curved glass edges that OnePlus typically offers on its phones.
Given that the OnePlus 9 codename is out, it is likely that the company is presently at the engineering validation stage for the smartphone, which is presumably about six months away from its potential launch date. At this stage, while the approximate set of features and specifications for the OnePlus 9 would have already been determined, the final list is most likely yet to be decided upon. As a result, as the OnePlus 9 enters its production stages in the months to come, we may expect the supply and manufacturing chain to churn out more inside information pertaining to the upcoming smartphone.
Also Read: OnePlus 8T vs OnePlus 8 vs OnePlus 8 Pro: Specifications, features, and price in India compared
The OnePlus 8, launched earlier this year, was one of the very first product launches that happened after most of the world went under lockdown as a result of the outbreak of the Covid-19 pandemic. With the impact of the coronavirus pandemic still being felt and cases still being on the rise, it would be interesting to see if the market conditions change or evolve significantly, over the one year that would separate the launch of the OnePlus 8 and OnePlus 9.
Much appears to have changed, as well. When the device launches, the company will be without their co-founder and former chief executive, Carl Pei, who left the company recently to pursue other ventures. Pei was widely noted as the face of the company, particularly in OnePlus' global markets outside of China. While Pei quit the company just ahead of the launch of the OnePlus 8T, the OnePlus 9 will be the first phone that will likely go through the full production cycle without inputs from Pei.
Thanks for reading till the end of this article. For more such informative and exclusive tech content, like our Facebook page