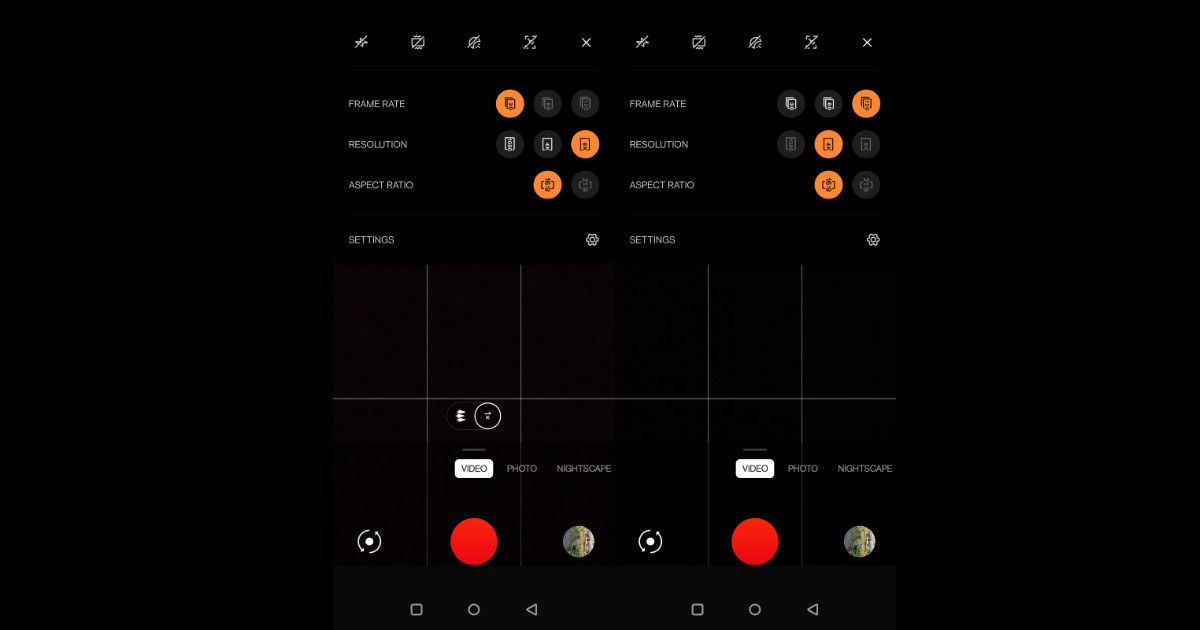 OnePlus 9 Pro is expected to bring back the two-device launch cycle of OnePlus devices. Now, among other features, the OnePlus 9 Pro is expected to feature 4K video recording at up to 120fps – a feature that has so far not been seen even in the latest generation of other flagship smartphones such as the Samsung Galaxy S21 Ultra and the Apple iPhone 12 Pro. The tip comes courtesy Greek tech blog Techmaniacs, who apparently got hold of screen grabs of the OnePlus 9 Pro camera app – revealing this high frame rate feature.
Along with 4K video recording at 120fps, the OnePlus 9 Pro is also slated to feature 8K video recording. However, as has been seen already with other new generation flagship smartphones, the 8K video recording feature will likely be capped at 30fps max. However, having 4K video recording at 120fps can be quite beneficial for cinema professionals. For one, having a higher frame rate can allow movies to be shot at oversampled resolution, and subsequently, be edited at up to 4x slow motion, hence contributing majorly to cinematic shots.
So far, high frame rate smartphone videography is usually capped at 120fps for full HD only, while 4K videos are capped at 60fps. The reason behind this is the lack of space in a smartphone to employ larger stacked image sensors, as a result of which OEMs are required to cap peak video resolution in exchange for frame rates, or vice versa. With the OnePlus 9 Pro, the OEM appears to have found a way to take smartphone videography further, among other new features that are expected to come with the flagship smartphone.
The OnePlus 9 Pro is expected to be powered by the Qualcomm Snapdragon 888 SoC, and in the camera department, feature a quad camera layout with 50MP, 48MP, 8MP and 2MP units. Exactly how the four camera units would line up remain to be seen, but can high frame rate videography make the OnePlus 9 Pro stand out significantly from the rest? With speculations of a March 8 launch at hand now, exact information about the OnePlus 9 and OnePlus 9 Pro should be right around the corner.