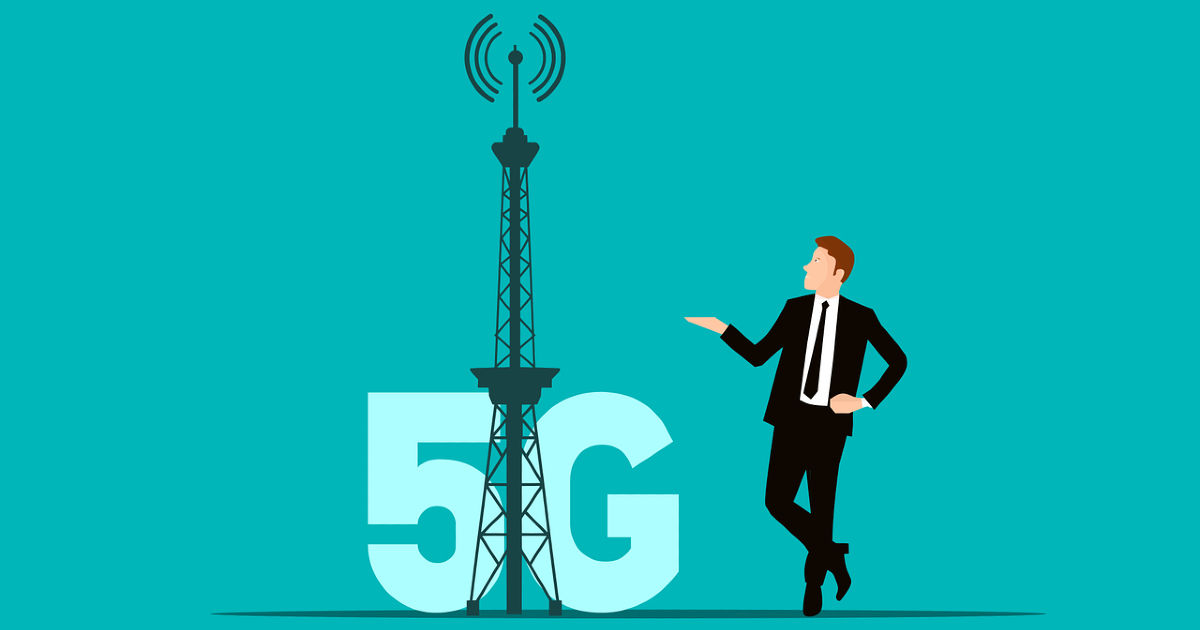 The morning news cycle for me started today with a forum post by OnePlus moderators answering some burning questions around the recently launched OnePlus 9 Series. Among many interesting tidbits, there was the information that the OnePlus 9 Series cannot be upgraded with more 5G network bands with a mere software update in the future, in contrary to what a support executive had said a few weeks prior.
The whole issue crops from a Twitter controversy around the fact that most Android flagship smartphones like the Vivo X60 Pro+, OnePlus 9 Pro, Mi 11X Pro, marketed on their 5G capability, only support N77 and N78 5G bands, and not others like the N41, N79, leading users to believe that the phones may not be able to provide maximum benefit of 5G, as and when it goes live in India. While that bit is certainly debatable, and one we are going to discuss it in a bit, the reasons for not including all the bands, and the inability to add them are quite disappointing, to say the least.
A quick check on the 5G bands supported by 5G phone s available in India –

👉 Apple is the leader with most bands supported for its 5G models.
👉 N78 band is supported by almost all OEMs
👉 All 5G phones launched in India are sub 6GHz#5G #India @CounterPointTR pic.twitter.com/5QFA7XSQxa

— Ankit Malhotra (@Ankit167Ankit) May 11, 2021
First let's look at why the OnePlus 9 series, and many other smartphones, both expensive and fairly cheap, don't have support for all the major 5G bands used across the world. For one, that would ensure usability no matter where you are in the future (provided this wretched pandemic ever dies down), and more importantly, it might not coincide with the 5G bands the Indian Government eventually decide to use for the country. So global usage aside, the flagship 5G smartphones being sold might potentially be unable to harness 5G speeds due to missing bands. So why aren't OEMs playing it safe and ensuring a broader coverage of 5G network? The answer, like most things, is because India like things good, but cheap.
Why are OEMs including only two 5G bands in 5G phones in India?
5G bands you see mentioned in the spec sheet correspond to the radio frequencies 5G radio waves operate. N77 and N78 bands you find here operate within 3.2GHz to 4.2GHz frequency range, which is neither the slowest nor the fastest, but indeed the widest. If you were a product manager at OnePlus with no prior information of what 5G bands it's largest market will operate in, wouldn't you choose the widest frequency support? That's precisely what OnePlus did. The two bands are also the most commonly used 5G bands across the world. Except for the US which relies on a completely different range of frequencies, and bands.
But even when harnessing just two 5G bands, the technology doesn't come for free. Frequency ranges, and their corresponding 5G bands are licensed by a consortium of essential patent holders. And the moment a device is sold in the market, OEMs have to pay royalties and licensing fees. There's also added costs for testing and certifying the network support across countries. Having the support for all possible 5G bands to ensure global usage comes at a steep hike in price, which can be afforded only by the likes of Apple and Samsung.
For someone like OnePlus or Xiaomi who feel compelled to price their products aggressively in India to remain an option for a larger group of people, every bit of the development costs add to the final price. So they have to pick and choose what to include, and what to leave out. That's the reason why most of the value-for-money Android flagships don't have an IP rating even today. Because IP rating, like the ability to use 5G networks, also require licensing fees to be paid to a consortium of essential patent holders. So, including support for bands like N41, N44, N79 for 5G will need OnePlus, Xiaomi and other OEMs to pay a fee, which in turn, will increase the final selling price. These brands already receive a lot of flak for being overpriced in India. Imagine what adding these bands would do, especially when you don't even need it right now.
But what if you do? What if you happen to move to another country which relies on other 5G bands to operate. A place like the United States, which have completely gone against the tide and provide 5G networks over band N41, N2, N5. Then there are the mmWave bands of N260 and N261, which again is not prevalent in the Indian market. In such a scenario, a OnePlus 9 bought in India will not be able to harness the blazing fast 5G speeds available in the US. Sad, but true.
It's not the software, silly
The reason for not being able to add more bands later to the phone via a software update, is because this isn't a software issue at all. Aside from the modems, any cellular device also have an RF Front End. It's what communicates with the cell towers and receives the signals for the modem which converts these electrical signals to calls, text, audio, video, etc.
The state-of-the-art RF designs for smartphones, especially for 5G, have the RF module divided between low-band, mid-band and high-bands. Considering, the N77 and N78 bands support a frequency range of 3.3GHz-4.2GHz, these bands fall under the mid-band frequencies, which correspond to speeds around 100-900Mbps, according to VentureBeat. Low-band will correspond to even lower speed, which is already covered by existing LTE networks, and high-band caters to mmWave speeds, which is live only in the United States presently.
Each segment requires their own antennae complex, amplifier, filters and the likes. And these modules add to the cost. These are the very components that are likely missing in the OnePlus 9 Series (this isn't confirmed, yet) and the primary reason why OnePlus and other OEMs cannot add them via a software update. What are you missing out on? Speed!!
High-band speeds (mmWave 5G) in a phone that supports only mid-bands, won't be a reality. Because the hardware itself is not there. Think of a transistor FM radio. Because there's only support for FM radio bands, you won't be able to tune into an AM channel, because the hardware to capture AM signals itself is missing.
So, can OnePlus upgrade the phone with more 5G bands? No. Will it harm your usage in India? At present, not at all. Will it have other implications? The devil is in the details.
DSS or no DSS, that's the question
Telecom operators across countries, before embracing an end-to-end 5G network have to decommission existing 4G networks as 5G networks take over. But what if there was a way to utilise existing LTE infrastructure to provide 5G speeds? Turns out, there is indeed a way. It's called Dynamic Spectrum Sharing.
As the name suggests, the technology allows sharing of the frequency spectrum to deliver both LTE and 5G networks, depending on the device you are using. DSS will leverage an LTE network and provide 5G network on a 5G phone, but on a 4G phone, it will default back to LTE. It's the most cost-effective way of implementing 5G presently, and nearly all countries including UK, US, Japan, China have used DSS as a bridge between LTE and 5G. Looking at such precedence, it's logical to assume India too will take a step towards that direction, and if we do, we have grave news for you.
The N77, N78 bands that's there on most of these 5G smartphones sold in India will not be compatible with DSS technology. Why? You need to have the 4G and 5G network in the same frequency, and under the same bands for DSS to work. But 4G networks inherently cannot run on N77 and N78 bands. But bad news, the 5G modem-RF system in the OnePlus 9 Series does not have support for low-band 5G in India, which coincides with the 4G bands, making the phones incompatible with DSS technology.
But this entirely depends on how India's journey into 5G networks progresses. It depends on the technologies telcos will use, and the timeline by when they go commercial. It's entirely possible that by the time 5G goes live in India, the OnePlus 9 Series will become ancient history. But, and there's always a but, what if India takes the DSS approach? Evidence suggests telcos are already testing it. Airtel recently concluded 5G trials using DSS technology and an Oppo phone, and claims to have achieved a 10x boost in speed and 10x lower latency. But will your shiny new 5G flagship smartphone be able to leverage this unique tech? If it's only supporting the N77 and N78 5G bands, then likely not.
With inputs from Parv Sharma, Counterpoint Research and Ershad Kaleebullah, Editor in Chief, Mysmartprice Gear.