Highlights
The company will also launch the OnePlus 11 on the same day
The OnePlus Buds Pro 2 could launch in India in February along with the OnePlus 11
The Buds Pro 2's design was officially revealed recently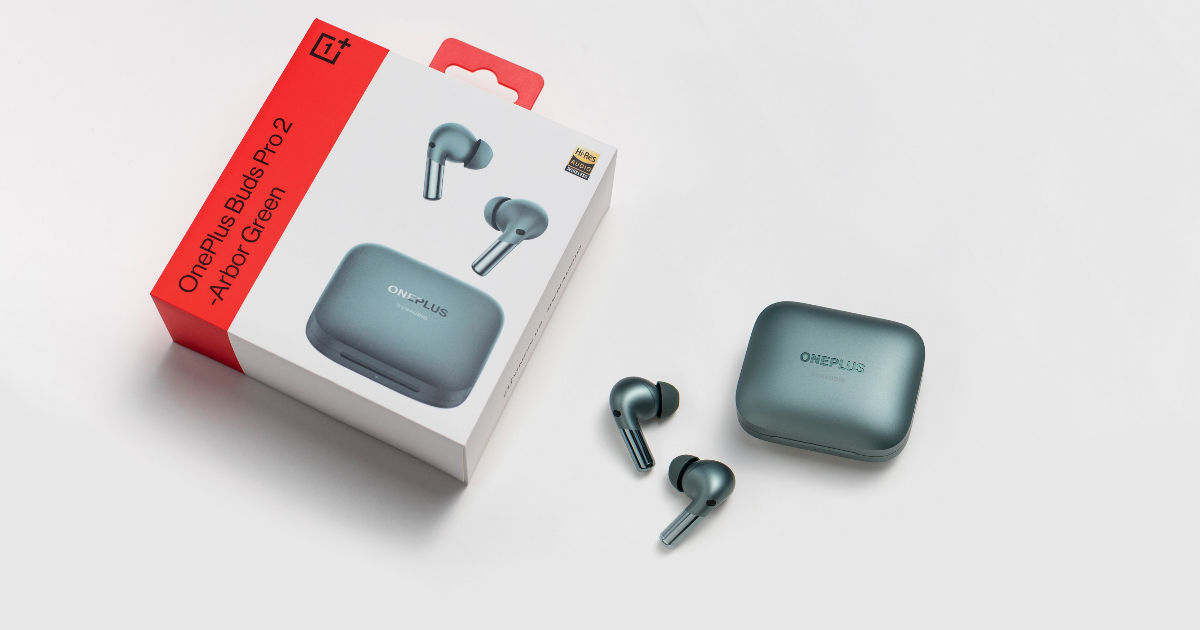 OnePlus is gearing up to launch its next-gen flagship smartphone, the OnePlus 11 early next year. The company has scheduled the launch event to unveil the OnePlus 11 in China on January 4th. In addition to the launch of a new smartphone, the company is also gearing up to launch the OnePlus Buds Pro 2, which will be the successor to the OnePlus Buds Pro from 2020.
The OnePlus Buds Pro 2 will be launched next week in China and could be launched in India on February 7 as the brand has scheduled the phone launch on the same day. Ahead of the launch, OnePlus has shared some images and key features of the device. Let's take a look at the details of what we know so far.
OnePlus Buds Pro 2: What We Know So Far
The OnePlus Buds Pro 2 are the successor to the widely popular and one of the best-sounding TWS from 2020. The company was expected to launch the 2nd gen TWS in 2021, but finally, the 2nd gen noise canceling premium TWS will be launched in the first week of 2023 in China and is expected to go global later.
Ahead of the launch, OnePlus has already confirmed some specifications. For starters, the Buds Pro 2 will offer up to 48dB of active noise cancellation (ANC). For context, the original OnePlus Buds Pro offered up to 40dB of ANC. This means we can expect the audio product to offer better noise cancellation as compared to the last gen. These buds will also come with support for Hi-Res audio.
Further, the teaser also confirms that the earbuds will offer 4000Hz ultra-wideband noise reduction and the noise cancellation can eliminate up to 99.6% of effective noise. The TWS will have a frequency response range of 10Hz~40KHz. From the official images, we can also see that the Buds Pro 2 will come in Black and Green color options. One of the other additions will come in the form of DYNAUDIO branding on the TWS, which we had seen on OPPO earbuds in the past.
Other than these, the design of the TWS looks similar to the first gen. We can expect some improvement in the battery department as well. The OnePlus Buds Pro was priced at Rs 9,999, with the second-gen TWS, we can expect the price to go up a bit. The Buds Pro 2 might be launched for around Rs 12,000, which is quite similar to the pricing of OPPO's flagship TWS.