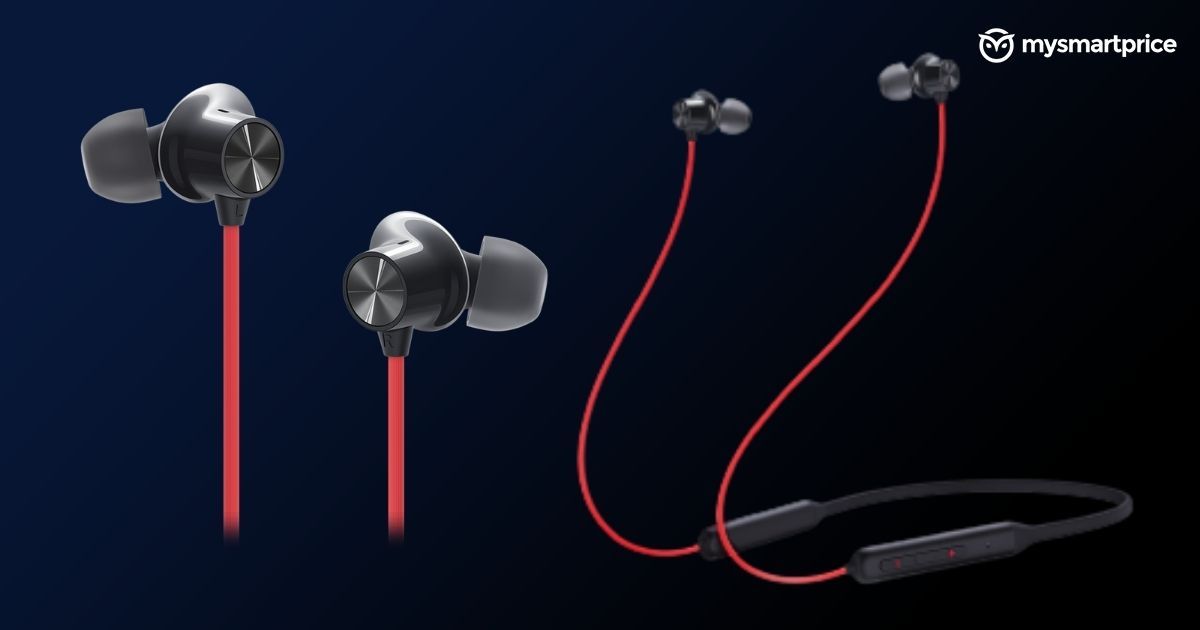 Ever since brands started removing the headphone jack from smartphones, the demand for personal audio devices went up both globally and in India. As of today, we have options like true wireless earbuds, headphones, and neckbands. Over the past couple of years or so, we have seen multiple brands release neckbands in India under the budget segment. These include brands like OnePlus and Realme as well, which are primarily known for their smartphones in India.
A new market report has revealed the best selling neckbands in India. Boat has claimed the top spot, while OnePlus and Realme finish the top three. Let's take a look at the report in detail.
OnePlus Bullets Wireless Z Bass and Boat Rokerz 255 Series Are The Best Selling Neckbands
According to Counterpoint Research, in Q1 2022, which is from January 2022 to March 2022, Boat has emerged as the number one brand and OnePlus has emerged as the second most popular brand. The third spot is taken by Realme. As for the best selling product, the OnePlus Bullets Wireless Z Bass. Boat's Rokerz 255 series comes in the second spot and the Realme Buds Wireless 2 Neo takes the second spot.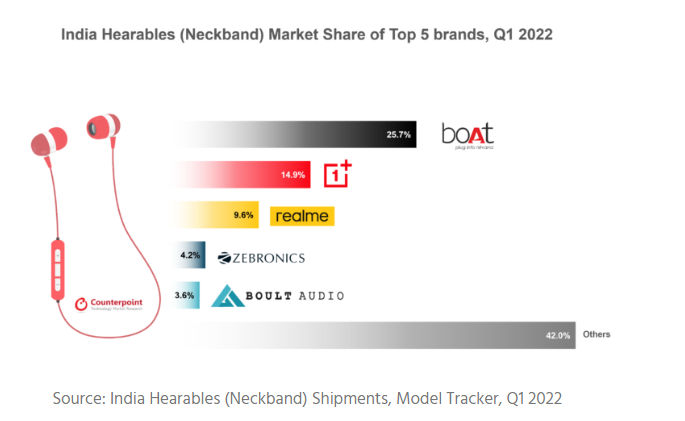 Boat has managed to capture 25.7% market share, OnePlus has captured 14.9% and Realme has a 9.6% share. Zebronics and Boult Audio complete the top five with 4.2% and 3.6% market share respectively.
The Bullets Wireless Z Bass Edition was launched way back in October 2020 and it is still one of the best selling neckbands in India, even 18 months after the launch. The Boat Rockerz 255 series consists of neckbands like the Boat Rockerz 255, Boat Rockerz 255 Neo, and Boat Rockerz 255 Pro. The Realme Buds Wireless 2 Neo was launched in India back in July 2021. All the aforementioned products from Realme, OnePlus, and Boat are priced under Rs 2,000 as well.
Further, not so surprisingly, 70% of the neckbands sold in Q1 2022 were in between the Rs 1,000 to Rs 2,000 price range. Lastly, more than 3/4th of the neckbands were sold online with the Flipkart e-commerce platform dominating it.