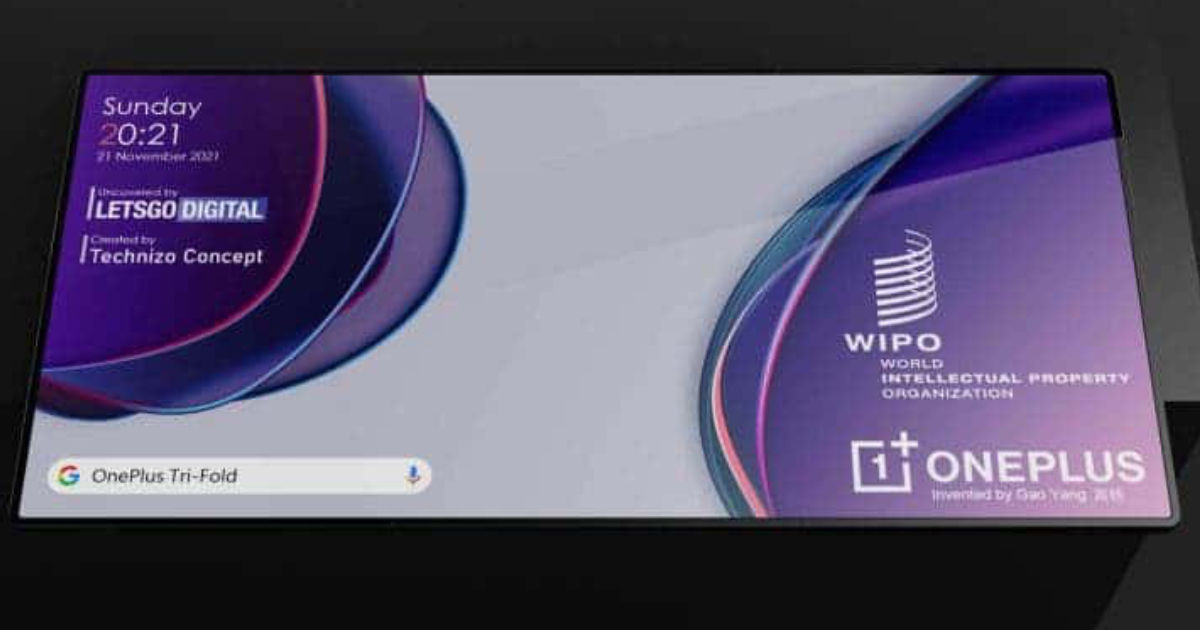 Foldable smartphones are said to be the future. The likes of Samsung, Huawei, and Motorola have taken the lead by launching their versions of foldable smartphones. While Huawei is struggling to sell phones outside China, the likes of Samsung and Motorola have had a successful run.
The demand for Samsung's foldable smartphones has been so high that the company is reportedly struggling to meet up the demand. Other players do not wish to miss out on the hype train and are likely to be working on their foldable phones as well. Possibly going on the list next year is OnePlus, which is expected to launch a tri-folding smartphone. Let's take a look at more details about the OnePlus foldable smartphone that could launch next year.
OnePlus foldable smartphone
OnePlus has not confirmed its plans to launch a foldable phone. However, the rumour mill has previously claimed that the company could drop one foldable phone in the market by 2022 or 2023. A new patent spotted by LetsGoDigital on the World Intellectual Property Organization (WIPO) database gives us hints on what the OnePlus foldable smartphone could look like.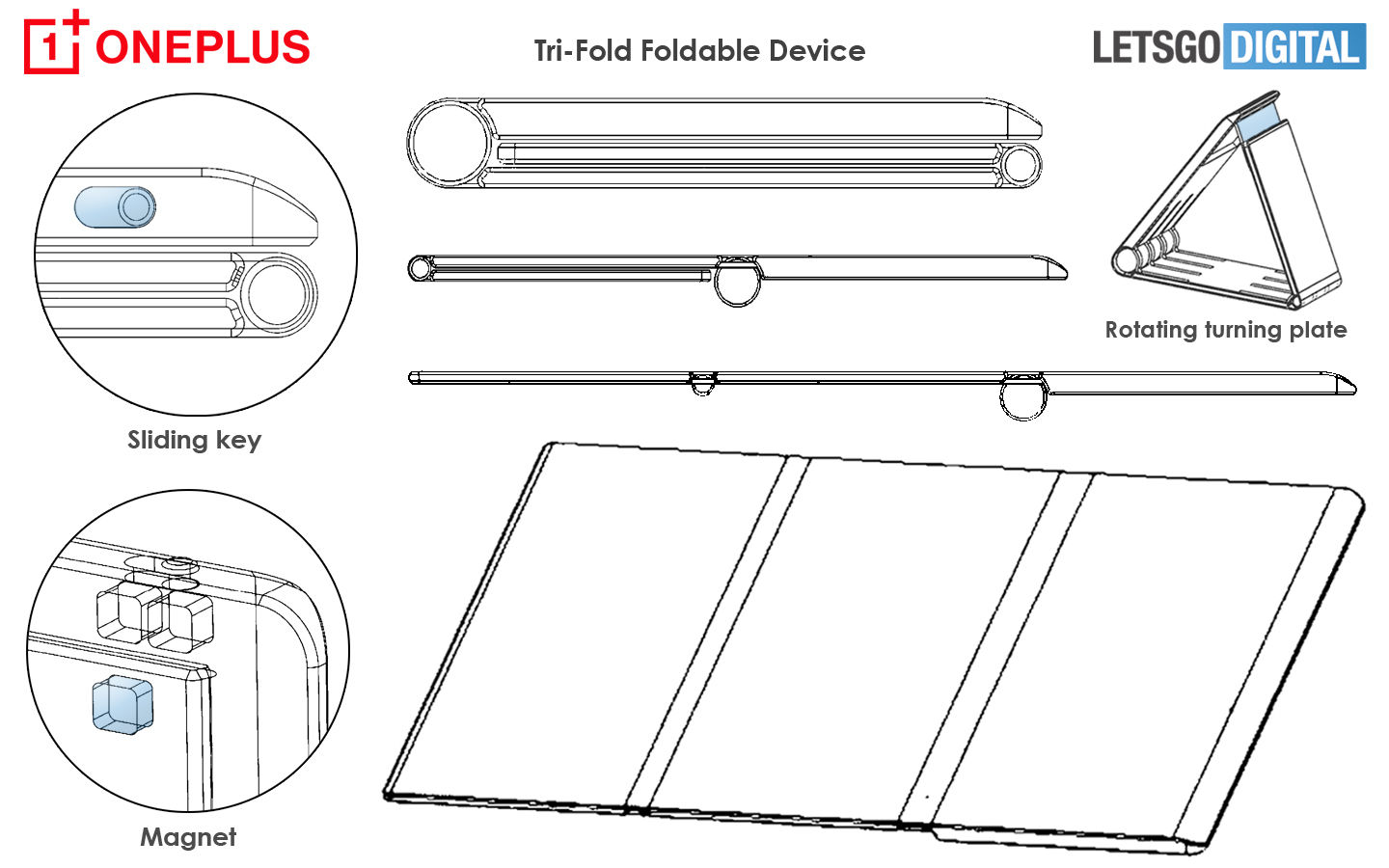 The images shared in the report reveal that OnePlus could be working on a foldable phone with a tri-folding display. The screen will have two hinges to aid the tri-folding mechanism. The use of such a hinge mechanism could lead to folding the display on either side, resulting in multiple use cases. It will also have a lockable slider invented by Gao Yang. 
That being said, the images in the report are simply a patent and OnePlus could simply be patenting its work-in-progress technology. It would be interesting to see if such a foldable smartphone can be made available commercially, especially with the current lot of foldable smartphones that have managed to offer enough durability with a dual-folding mechanism.
What do you think about a tri-folding display on a foldable phone? Do let us know in the comments below.