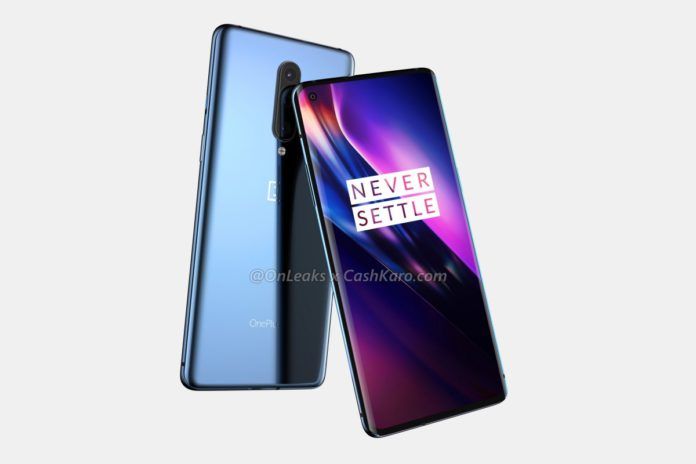 The OnePlus 8 smartphone lineup has been in the news lately with an alleged OnePlus 8 device being spotted in the hand of Robert Downey Jr. And today we bring you some more information regarding the upcoming devices from OnePlus. We have spotted a new OnePlus device on Geekbench with model number IN2011. The listing reveals that the device runs on the Android 10 operating system and that it has an eight-core Qualcomm processor and 12GB of RAM. Let us have an in-depth look at the info.
OnePlus IN2011 Spotted on Geekbench, Is It the OnePlus 8?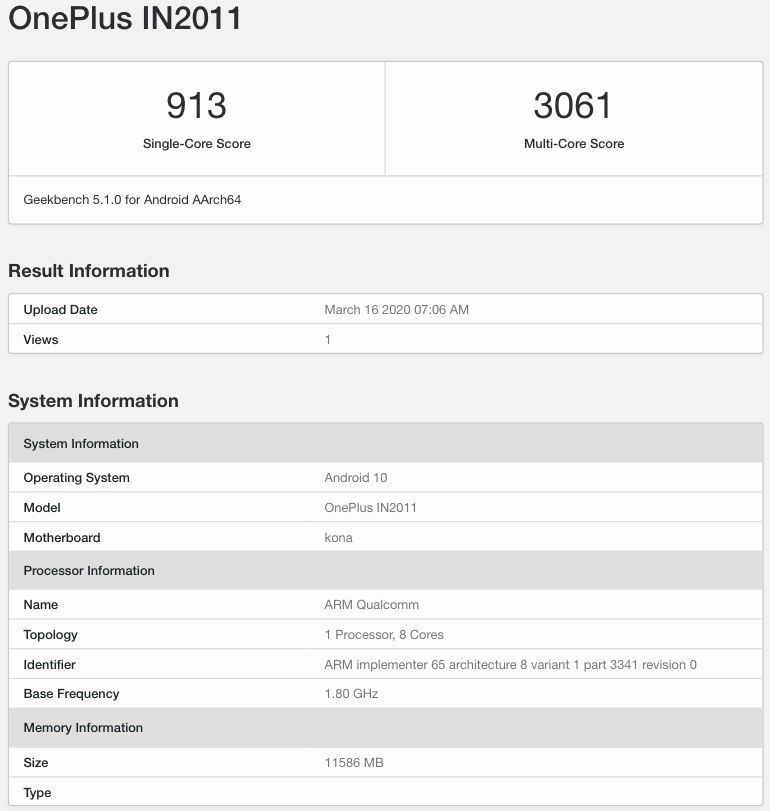 Previously, we had spotted a OnePlus device with model number IN2010 on Geekbench and our hunch was that it is the OnePlus 8. However, a few other reports that emerged online, later on, suggested that the model number of the OnePlus 8 is IN2011. Now, we aren't sure that the OnePlus IN2011 device that we have spotted on Geekbench is OnePlus 8 or not. The IN2011 could be a 5G version of OnePlus 8 or another device in the OnePlus 8 series.
Anyway, the OnePlus IN2011 is listed to have an 8-core Qualcomm processor codenamed 'Kona,' which, we know from the earlier reports, is the Snapdragon 865. The chipset and the 12GB of RAM have helped the OnePlus device to score 913 points in the single-core test and 3,061 points in the multi-core test. Hopefully, other details of the device will emerge as the launch nears.
OnePlus Schedules An Event for March 18, Could It Be for The OnePlus 8 Series?
OnePlus has announced it on Weibo that it is holding an event for March 18. Currently, we aren't sure about the purpose of this event. However, considering that the brand is expected to launch the OnePlus 8 series smartphones soon, the event on March 18 could be regarding the upcoming lineup of smartphones. Maybe the brand could launch the OnePlus 8 series devices on that day or it could just announce the launch date of the OnePlus 8 series at the March 18 event.