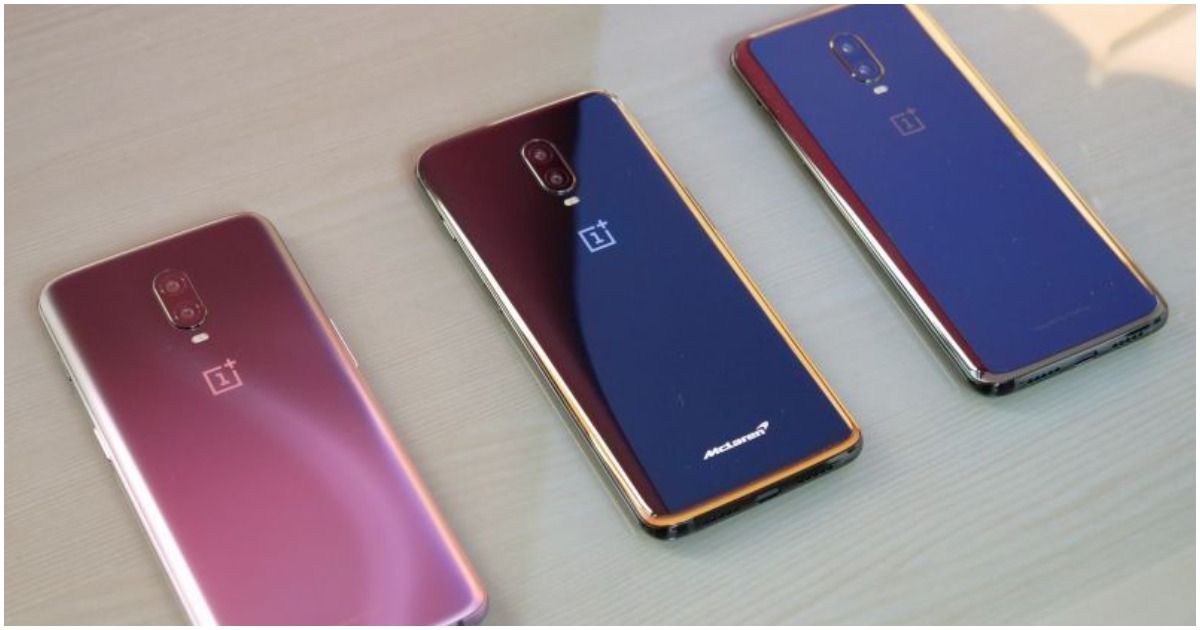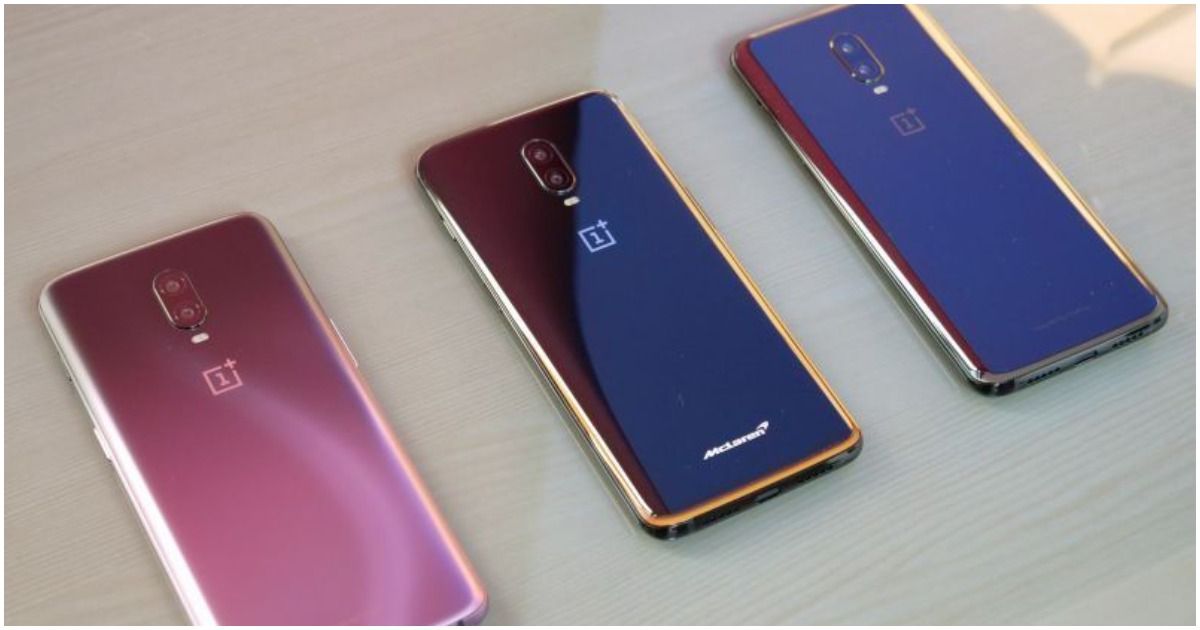 OnePlus India is offering a free battery replacement to select models. According to a Reddit user, the company is replacing the batteries of the OnePlus 3, OnePlus 5 series and OnePlus 6 series in India for free. Users will not have to pay a single rupee for the battery. However, the company will charge a nominal labour charge for the battery replacement. This, according to the user, is Rs 473 for the OnePlus 5T. The battery replacement offer is a good opportunity for those whose devices have aged fairly. Over time, the battery health reduces as per the usage, resulting in a faster drain.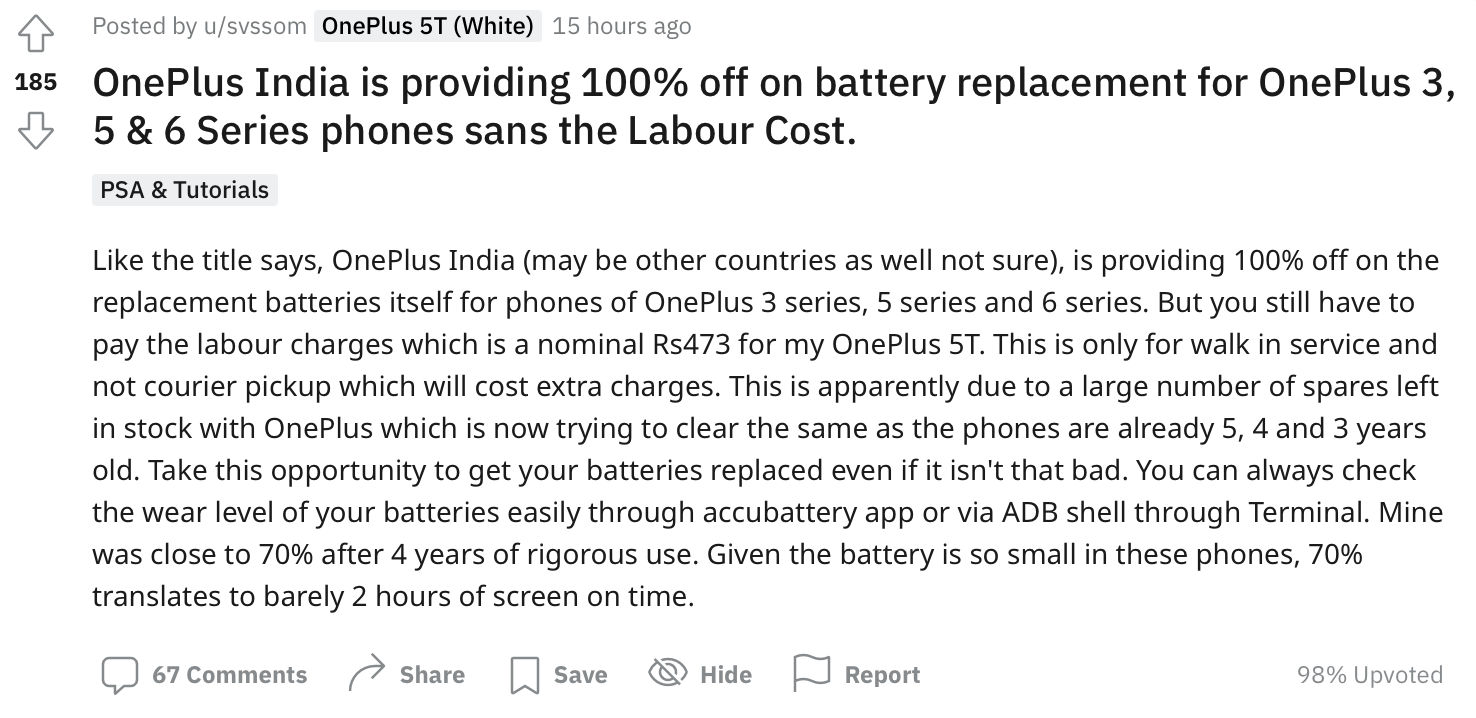 But why is the company changing the battery of its older models for free? According to the user, the company wants to clear out all the remaining stock. The user states that this is a walk-in service only. Users can alternatively book a replacement for 50 per cent of the total cost.
Replacing the battery of the older models for free makes total sense if you plan to use your device for a longer time. The OnePlus 3, for instance, packed a 3000 mAh battery. This device will barely last for three-four hours depending on the battery health and use case. The OnePlus 5, 5T and OnePlus 6 came with a slightly bigger 3,300 mAh battery, whereas the OnePlus 6T packed a 3,700 mAh cell. It is unclear if the offer is applicable to the OnePlus 7 series or newer models.
Users can check the battery health of their device through the OnePlus Diagnostic app. In the app, you need to check for "View Battery Status" on the main screen. Tap on the option and you will see the battery health of your device at the bottom. If the battery health is less than 70 per cent, it is advisable to get it replaced. Doing so will not only offer more longevity but also could result in more screen-on time.