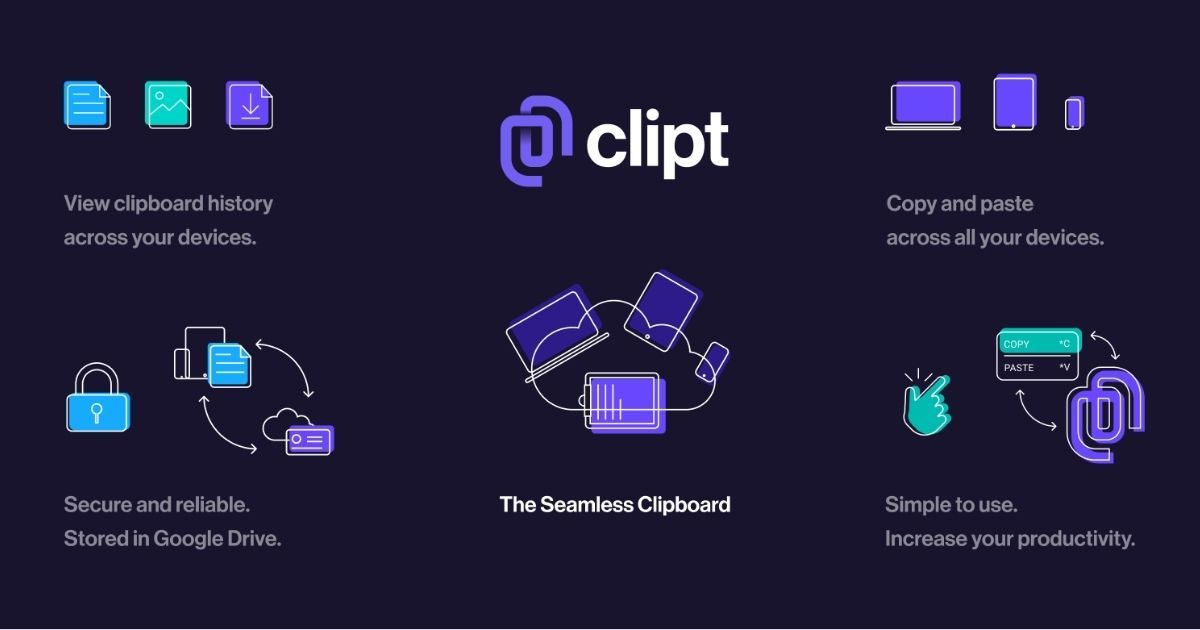 OnePlus under its OneLabs has announced a new app called Clipt. The new app will let users transfer text, photos, and files wirelessly between smartphones, tablets, and PCs. Clipt also has a clipboard feature that can help you copy the text on one device, and paste it on some other device. OnePlus says that Clipt app is available across platforms including Android, iOS, and Chrome. The company took it to OnePlus Community to share the announcement.
The App and Chrome extension creates a link between your devices to seamlessly connect your clipboard. Once installed you can copy on one device and paste on another or use it to send files back and forth easily, connected to as many devices as you'd like.
The only requirement for the Clipt app to transfer data between the devices is that users must have logged in to the same Google account on all the devices. Clipt requires read and write of your Google storage, but it can only download files it creates as it's siloed. OnePlus assures users that they don't have the worry about the data being transferred using Clipt app. The app doesn't even see what you send since it uses Google Drive to transfer the data between devices.
Clipt doesn't see what you send as it uses your Google Drive and only transfers a way to identify the file, keeping your information safe within the Google Cloud.
In the Android app and Chrome extension, Clipt keeps the last 10 items available to you. After that, it auto deletes to ensure that the storage is not unnecessarily occupied. OnePlus has already released Clipt Android and Chrome Extension, and iOS app will be released in the future. MacOS users can use Clipt with the help of the Chrome extension. What do you think about the OnePlus Clipt? Do let us know in the comments below.