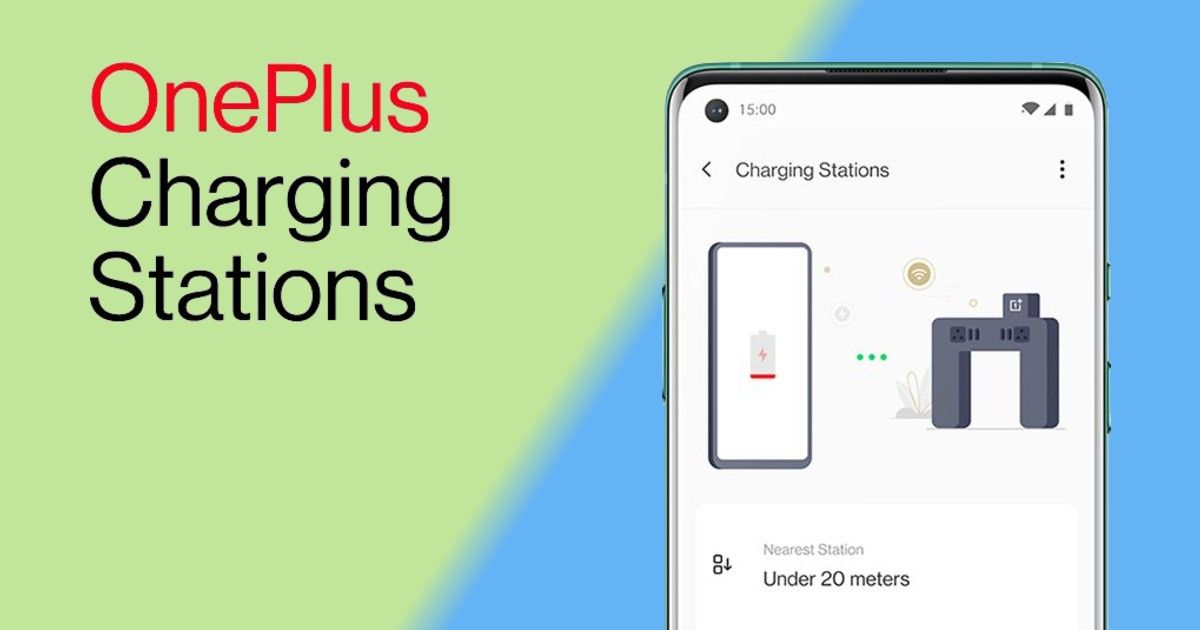 OnePlus the smartphone brand has recently released a new feature called Charging Stations in India. The new feature in OxygenOS will notify users about the nearby OnePlus charging stations at the Airport. This feature will also track the station and calculate the distance to the nearest OnePlus Charging Station. Here's a closer look at the new feature and how it works.
According to the company, the charging stations make use of integrated small, wireless transmitters that use low-energy Bluetooth technology to send signals and notify OnePlus devices about its existence. The moment a user is close to the charging hub they will get a notification on their smartphone. OnePlus is also offering an option of muting the service for 6 hours if they are halting for long at the airport. The mute feature will allow you to get flooded with charging station notifications.
OnePlus Charging Stations are currently available at Bangalore airport and the company is planning to launch the station at Delhi airport as well. The company is yet to mention anything about the charging speed. However, some reports suggest that the OnePlus Charging Station will be equipped with up to 65W warp charging support for OnePlus 8T.
Compatible OnePlus Devices
The feature is being rolled out in an incremental fashion for OP8, OP7 and Nord series devices. Coming soon to OP6!
Recently, the company has also introduced the Education Benefits program in the country by offering exclusive discounts for students and teachers. Under the program, the company is offering a discount of Rs 1,000 on OnePlus smartphones and a 5 percent discount on all accessories including the audio, case, and phone protections.
Notably, the student and teacher voucher can be used only once, so you can purchase anything from smartphone/TV or accessories category. "If you are a student, we understand that every penny saved matters. If you are a teacher, this is just our little way of saying thank you for inspiring the next generation," reads the official forum.