Highlights
The OnePlus Nord CE 3 Lite charges via a new 67W SuperVOOC charger
It has a brand-new 108-megapixel Sony ISOCELL HM6 sensor, which clicks great low-light shots
The phone scored 7.9 out of 10 in our review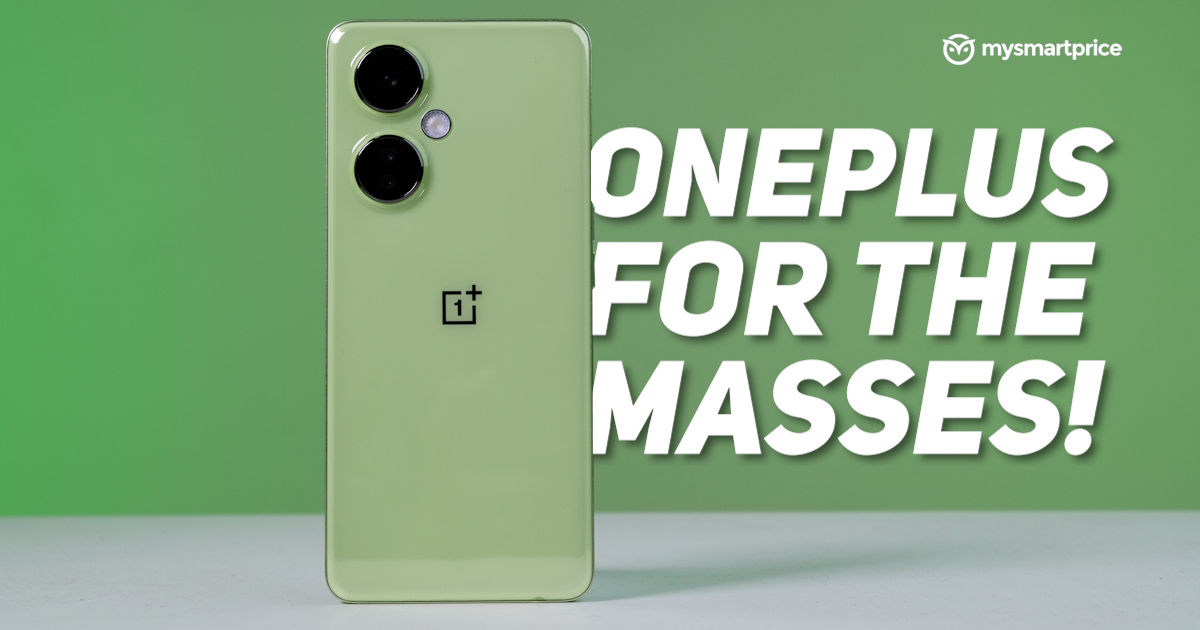 After killing flagships for nearly a decade, OnePlus decided to drop a gear and slash and burn affordable phones last year. The Nord CE 2 Lite [Review] was their first such offering, with an eye-catching launch price of Rs 19,999. But, of course, the formula can't go wrong. After all, a budget phone from a brand with such a pedigree of speed should start a frenzy in the market. And boy did it sell well; it was the second best-selling smartphone of the first half of 2022.
OnePlus Nord CE 3 Lite
Rs. 19,999/-
What Is Good?
Big display
Fast charging
Smooth UI
3.5mm jack is still here
Decent battery life
Nice speakers
What Is Bad?
No ultrawide camera
Dated processor
No IP rating
There were some areas of improvement, however. The charging speed was a bit meh, and it didn't live up to the performance credentials of its brands. So, naturally, the expectations from its successor, the OnePlus Nord CE 3 Lite, are very high.
The Nord CE 3 Lite offers a vastly superior charging experience, along with some funky new colours and same-old price tag of Rs. 19,999. But what about the rest of the package? Read our review till the end to find out.
OnePlus Nord CE 3 Lite Review: Design and build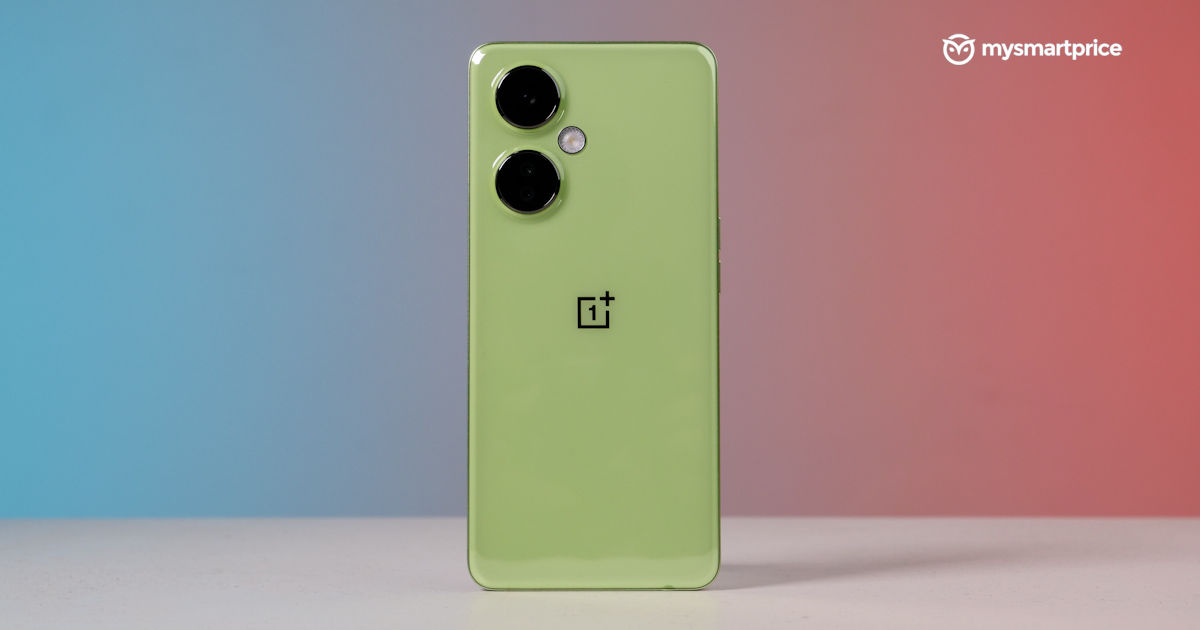 The Nord CE 3 Lite doesn't try to impress you with a funky or modern design. Instead, it takes the tried and tested approach of a glossy plastic back. There are two colours to choose from, Chromatic Gray and Pastel Lime, the latter of which we received. It's the first time we see a green shade in a Nord smartphone, and it's very eye-catching. The frame, too, is made of matte textured plastic, and its colour matches the rear panel.
The rear camera design is very similar to the OPPO and Realme smartphones we have seen this year – two large camera rings accommodate three sensors and a flash.
The flat frame and the large footprint of the device make it challenging to hold single-handedly for long periods. On the plus side, it is lightweight, so carrying it around in your pockets isn't too bad.
In terms of ports and grilles, the bottom hosts the USB Type-C port, mic hole, speaker and, surprise-surprise, a headphone jack, whereas the top is nearly clean with the secondary mic. Android smartphones usually have all their physical buttons on the right, but that's not the case with the CE 3 Lite. Instead, the left of the phone has two individual volume buttons, whereas the right has a lonesome power button with an embedded fingerprint sensor. It took us some time to get used to this placement.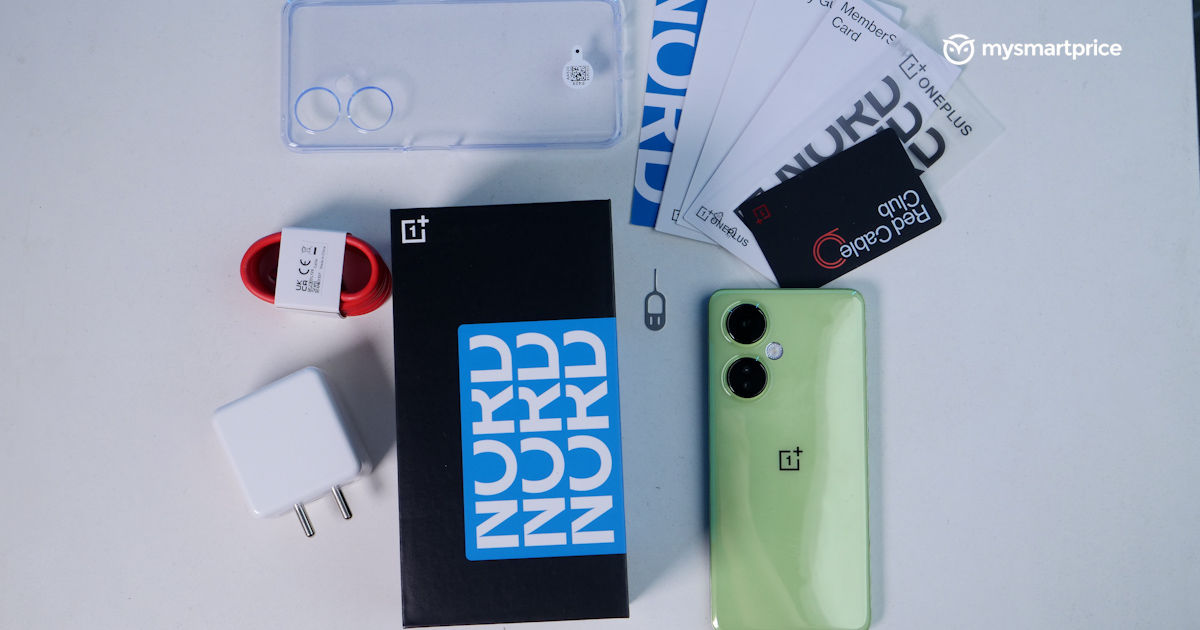 Coming down to the durability department, we didn't mind OnePlus' choice of Schott Xensation display protection over Gorilla Glass here as it has performed reasonably well on other devices in the past in our use case, but we did feel bummed by the lack of an official IP-rating.
OnePlus Nord CE 3 Lite Review: Battery life and charging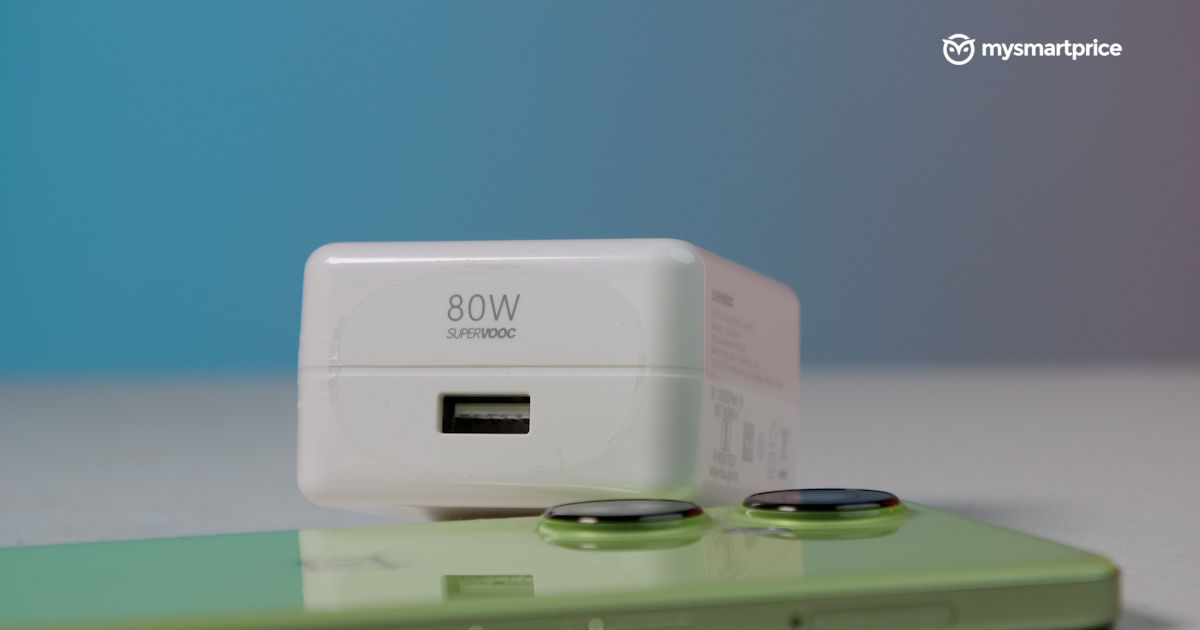 OnePlus is pushing the envelope when it comes to charging speeds here, going by the way its marketing the Nord CE 3 Lite. The 67W SuperVOOC charging is a huge improvement over the 33W charging over the CE 2 Lite, so we'll talk about it before any other technical aspect of the phone.
The Nord CE 3 Lite packs a rather conventional 5,000mAh battery, but here's the interesting thing – the bundled 'Endurance Edition' charger has 80W capacity, but the phone can only charge at 67W.
What's 'Endurance Edition', you ask? Simply put, OnePlus claims that with this charger, the CE 3 Lite should be able to manage 80% battery health after four years of use. In addition, OnePlus has started taking heat management seriously, so there are several safety mechanisms around the battery module to avoid blasts and overheating.
Speaking of charging times, the CE 3 Lite takes about 50-55 minutes for a full charge. It charges rapidly at first, taking about half an hour to reach 80% of the charge, after which it trickle-charges.
In terms of battery backup, the Nord CE 3 Lite can endure about a day's worth of work thanks to some clever background battery management. The screen-on time was a bit lacklustre, given it has an LCD display, averaging around six to six and a half hours.
OnePlus claims that the 80W Endurance Edition charger is USB-PD compliant, so it should be able to charge laptops at reasonable outputs. We tried this with the Galaxy S23, and it could manage 25W charging at most.
OnePlus Nord CE 3 Lite Review: Display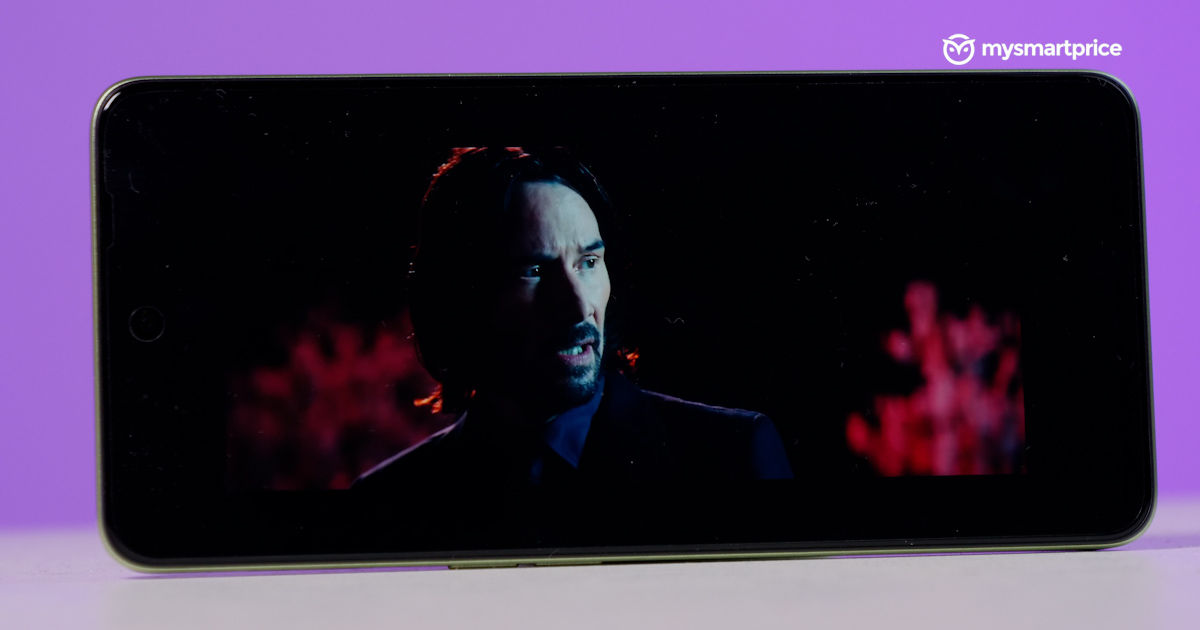 We believe Nord CE 3 Lite's LCD display will be a major point of contention for most people, as many of its rivals from, Moto and Redmi, are now starting to offer AMOLED panels. However, we don't mind LCDs as long as they are bright, responsive, crisp and vibrant enough.
So, getting down to the brass tacks, a giant 6.72-inch Full HD+ display with 120Hz refresh blesses the front of the CE 3 Lite. It obviously isn't as contrasty as an AMOLED display, but the colours and viewing angles are decent. It's also super responsive to touch, and we believe that's partly due to the fantastic optimisation of OxygenOS as well. It's not as bright under direct sunlight, and there were times we had to squint real hard to figure out directions while navigating with it on a bike. However, the colours are nice and punchy, and you've the option to change the colour profile in the setting as well.
OnePlus has also squeezed a pair of stereo speakers here that offer a nice balanced output.
Netflix and Prime Video take advantage of CE 3 Lite's Widevine L1 certification, offering Full HD playback. To test it, we re-watched some episodes of Breaking Bad. For the most part, the visual and aural experience was enjoyable, except for the darker scenes. Unfortunately, the LCD panel has limitations, and blooming can sometimes take some of the fun away.
OnePlus Nord CE 3 Lite Review: Performance and software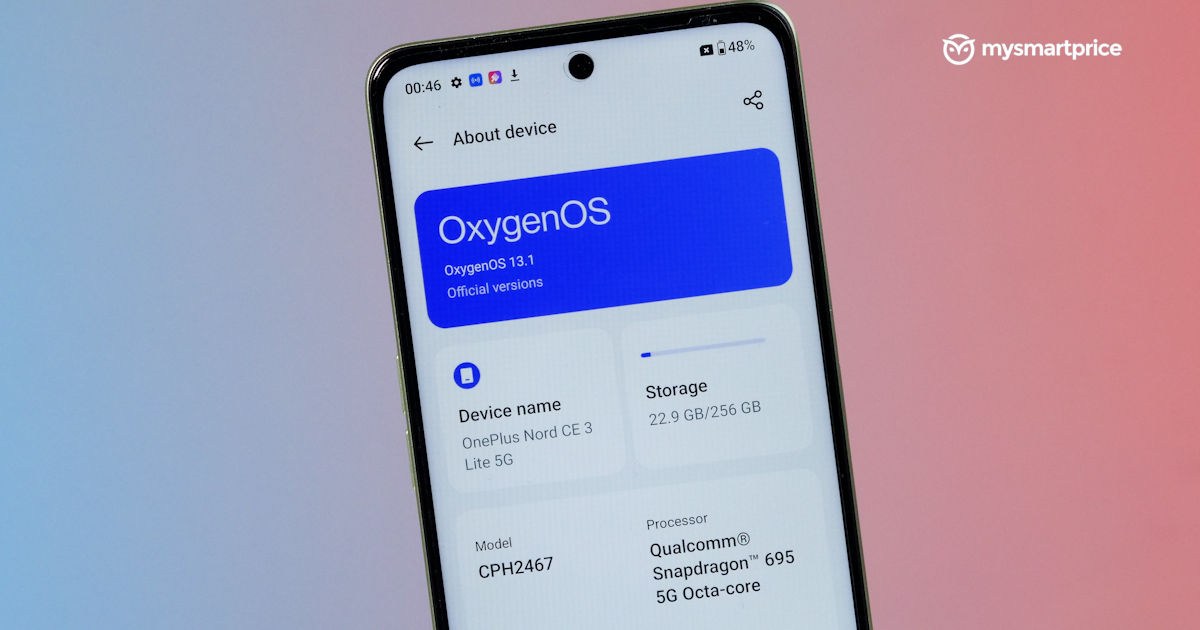 The Nord CE 2 received flak for not sticking to OnePlus' 'performance is everything' philosophy, as it deployed a run-of-the-mill Qualcomm Snapdragon 695 to keep things moving. Well, to our dismay, the Nord CE 3 Lite retains the same chipset with slightly bumped-up storage and RAM options of 8GB/128GB and 8GB/256GB. We do not quite understand why they did this, as several newer chipsets are in the market now.
Nevertheless, performance-wise, it's a distinction without a difference, with similar results in synthetic tests and real-world usage.
In AnTuTu v9, the Nord CE 3 Lite managed a score of 409141, whereas, in Geekbench v5, it managed 687 and 1961 in single and multi-core tests, respectively. On the other hand, the MediaTek Dimensity 920 found within the iQOO Z7 seems like a generational leap over this, with a smoking 480000+ AnTuTu score.
In real-world use, it manages moderate workloads just fine, like scrolling through social media, web-browsing, navigating, listening to music and casual gaming, but the moment you load it up with anything intense, it starts losing its breath. For example, in Apex Legends, it managed to average 27 fps while running on Normal graphics and frame rate. However, heat management was excellent, and we never found the phone running warm. You can check out its gaming test in the video embedded below.
On the software side of things, the Nord CE 3 Lite features OxygenOS 13.1. At the time of reviewing, the phone had the latest March 2023 security update. While there's no official word on the complete update cycle the phone will support, it did receive an OTA update during the course of our review.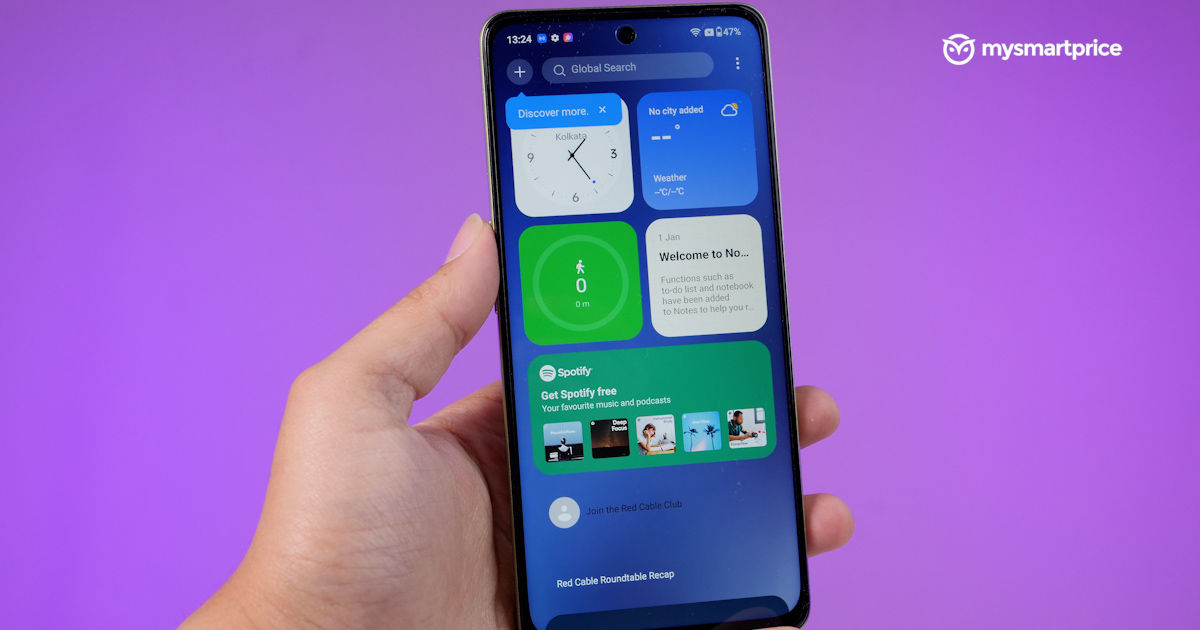 The experience of the UI is very, very smooth, and that's what matters the most, ultimately, no matter how strong a phone's hardware is. Sure, there's some amount of bloat here in the form of pre-loaded apps and Hot Apps, but none of it is intrusive, and all of it can be disabled. We also didn't receive any spam notifications or any annoying login prompts to use third-party services.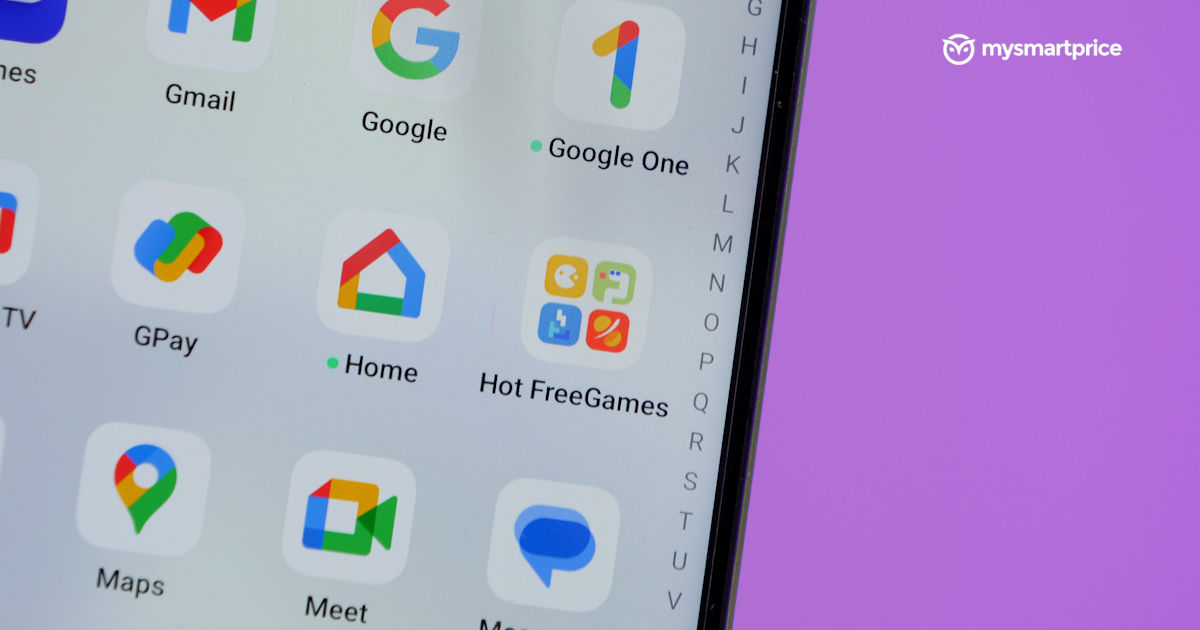 Biometrics work quite well, except that the side-mounted scanner is too eager to log in your fingerprints. Nevertheless, on multiple occasions, it unlocked itself as we slid into our pockets, registering display inputs all along.
We hope the next generation will bear a new, category-leading chipset, sticking to OnePlus's original performance-oriented philosophy.
OnePlus Nord CE 3 Lite Review: Camera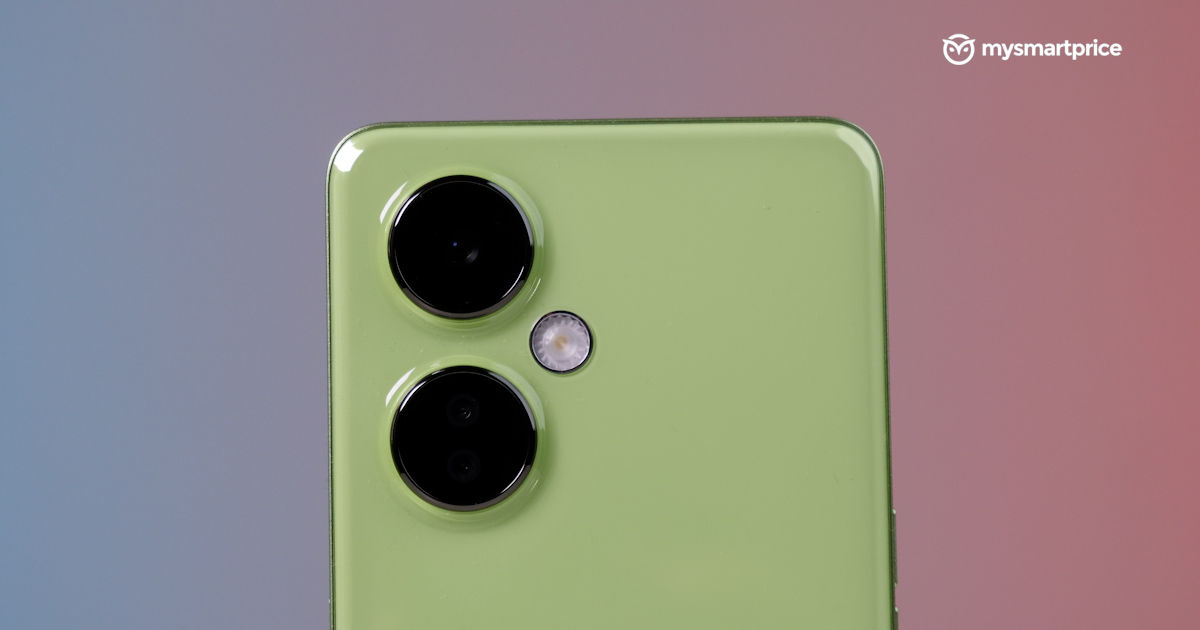 The Nord CE 3 keeps its camera simple with a 108-megapixel primary Samsung HM6 sensor accompanied by a duo of 2-megapixel macro and depth sensors. The size of the camera ring modules is humongous compared to the actual size of the sensors. Nevertheless, we sorely missed the presence of an ultrawide sensor here because the primary camera has a relatively narrow field of view.
Diving straight down into the quality of images, the primary sensor can shoot some very colour-accurate images in the day with oodles of detail. It also handles backlight well, except in shots with a deblurred foreground. That artefact around the edges of the leaf is something we have never seen before. Because of its high-resolution sensor, it attempts to click photos with 3x digital zoom, but we don't like those shots all that much because of how artificial they look.
It does a fantastic job with human subjects, bringing out the natural texture and colours of the skin. The portrait mode is also very lovely, with a natural, even application of defocusing algorithm across the frame.
Night photography is also a decent affair, but only if you're specifically shooting in the night mode. Photos taken in the default camera mode have a ton of noise and blur in them. The night mode kicks up the sharpness and vibrancy of photos, and it doesn't even take that long to process images. Even in crappy lighting, the night mode fared well.
OnePlus Nord CE 3 Lite Review: Verdict
OnePlus has launched a banger flagship and mid-premium phone this year, but their newest cheap phone is a bit lukewarm for our taste. Sure, the Nord CE 3 Lite's improved on the charging front, it's got the smoothest UI in the segment, and its new eye-catching green colour is a breath of fresh air. But, its dated processor, though completely fine for its price, doesn't live up to the image of its brand. While its primary camera is actually good, the lack of an ultrawide takes you back to the end of the last decade. And let's be honest, even though we are okay with an LCD, its potential buyers might not take it equally well.
There's no shortage of options. You have the Realme 10 Pro [Review] with a near-identical set of specifications, except for the inferior charging speed. The iQOO Z7 [Review] is a killer deal with a great display and hardware, but it is riddled with bloat. The Moto G73 [Review] can be another option for those wanting a clean UI experience and an AMOLED display.
We hope the next generation of the Nord CE series brings something exciting, especially after witnessing such exciting developments in the top-tier OnePlus smartphones this year.