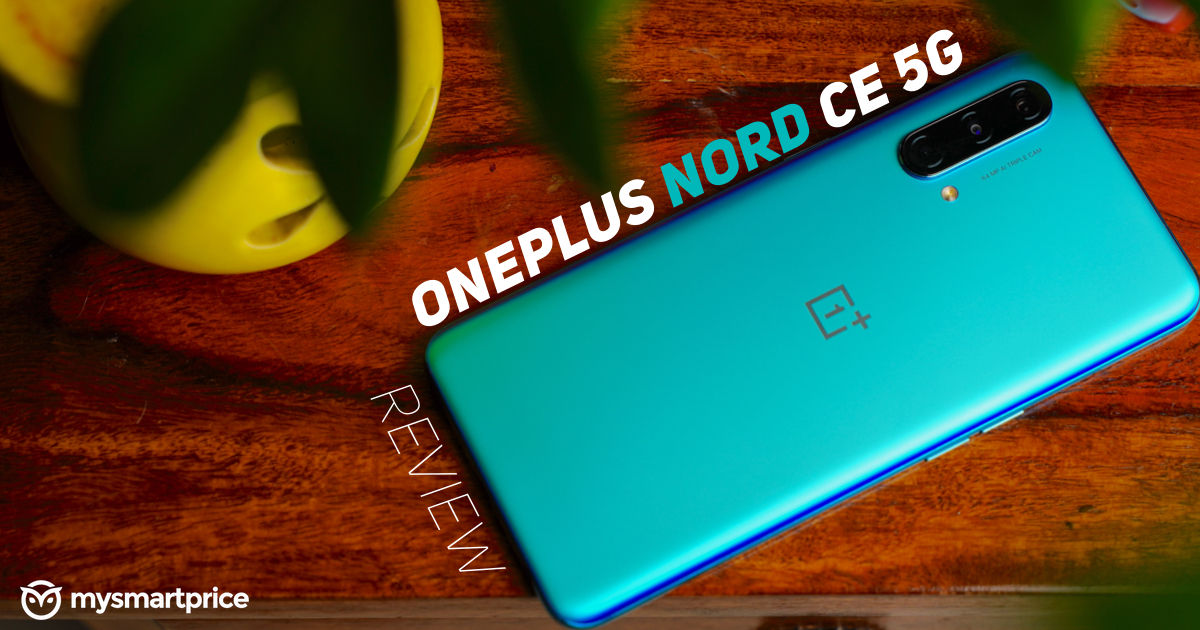 Quite clearly, OnePlus is changing rapidly in front of our eyes. There are certain decisions that I cannot really fathom. Why was there a need to launch the OnePlus 9R when a perfectly good OnePlus 8T already exists? Similarly, what is the point of this new OnePlus Nord CE, when the original Nord has already redefined the 20-30k segment and is still a great recommendation?
This new Nord "Core Edition" has the distinction of being the most affordable OnePlus phone in India right now. And therefore, the company is trying to lure phone buyers in the 20-25k segment to give this phone a serious consideration. But does it live up to the OnePlus experience?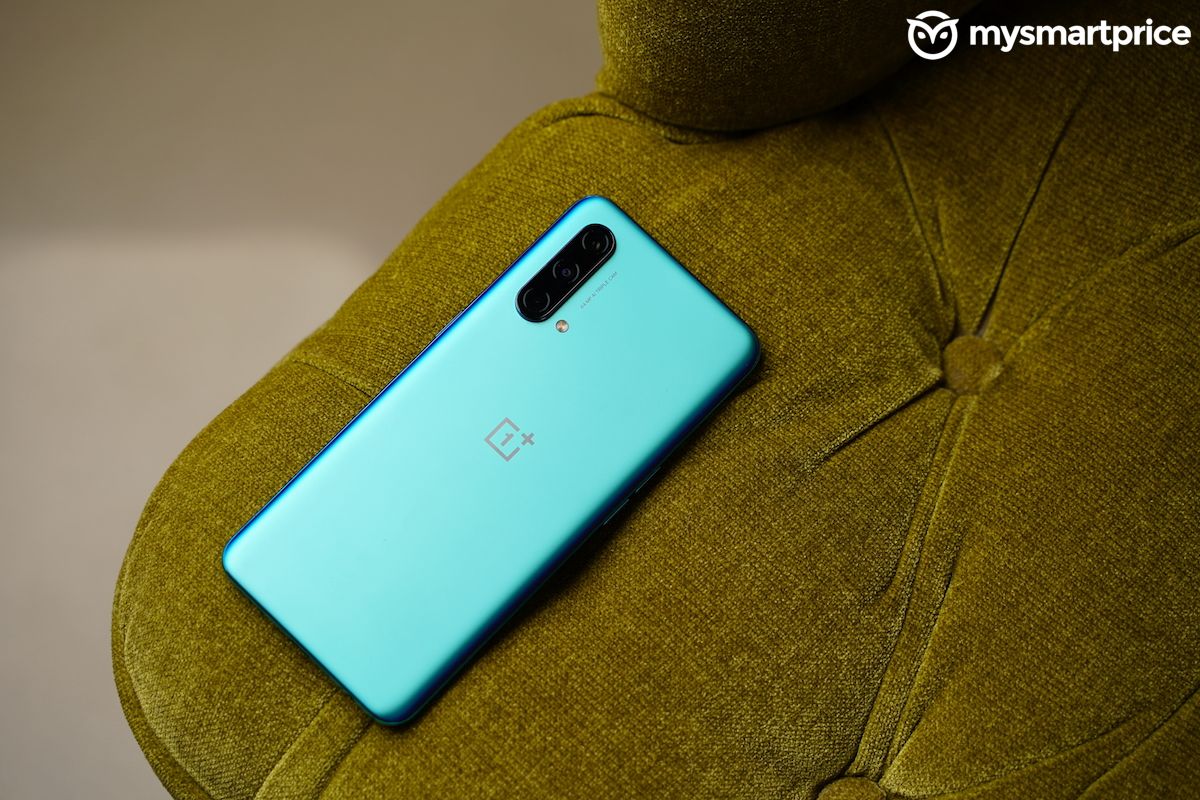 Design
The Nord CE largely follows the same industrial design of the original Nord, but with a few tweaks – some good, some bad. The more affordable Nord CE is an all plastic phone unlike the glass back, plastic frame of the OnePlus Nord. Although, I am not really complaining because the quality of plastic used here is very, very tough. I couldn't feel a single creak anywhere in my testing. The whole phone was solidly put together.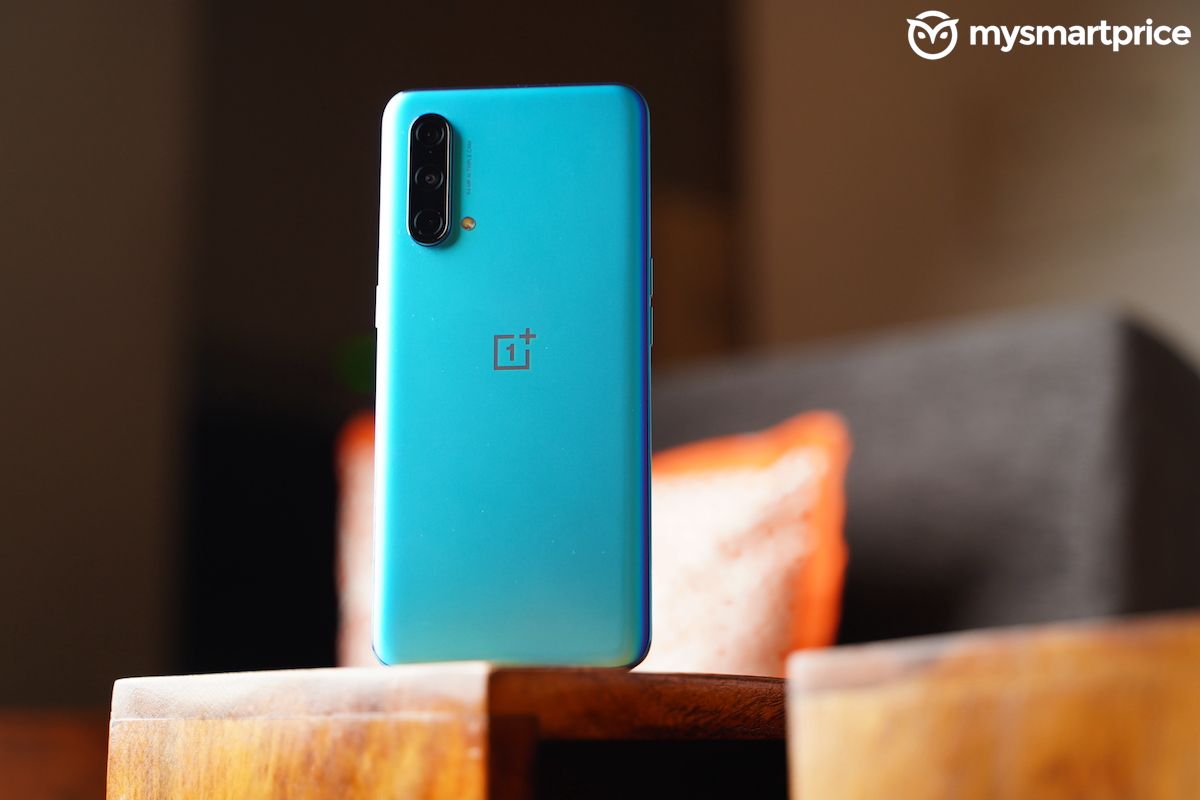 Plus, this Blue Void colour actually looks very good. In fact, to add some distinction to the whole design, you can see there is a purple streak running along the edges. Plus, this matte plastic body keeps fingerprint smudges at bay. I haven't seen any scratches yet but plastic is notorious for attracting micro abrasions.
Anyway, the rear panel contours smoothly into the plastic frame and it is an absolute treat to hold and use with one hand. Also, thanks to the use of plastic, the Nord CE is one of the lightest OnePlus phones I've used in recent times. And, it is just 7.9mm thick. The overall ergonomics of the phone is absolutely great.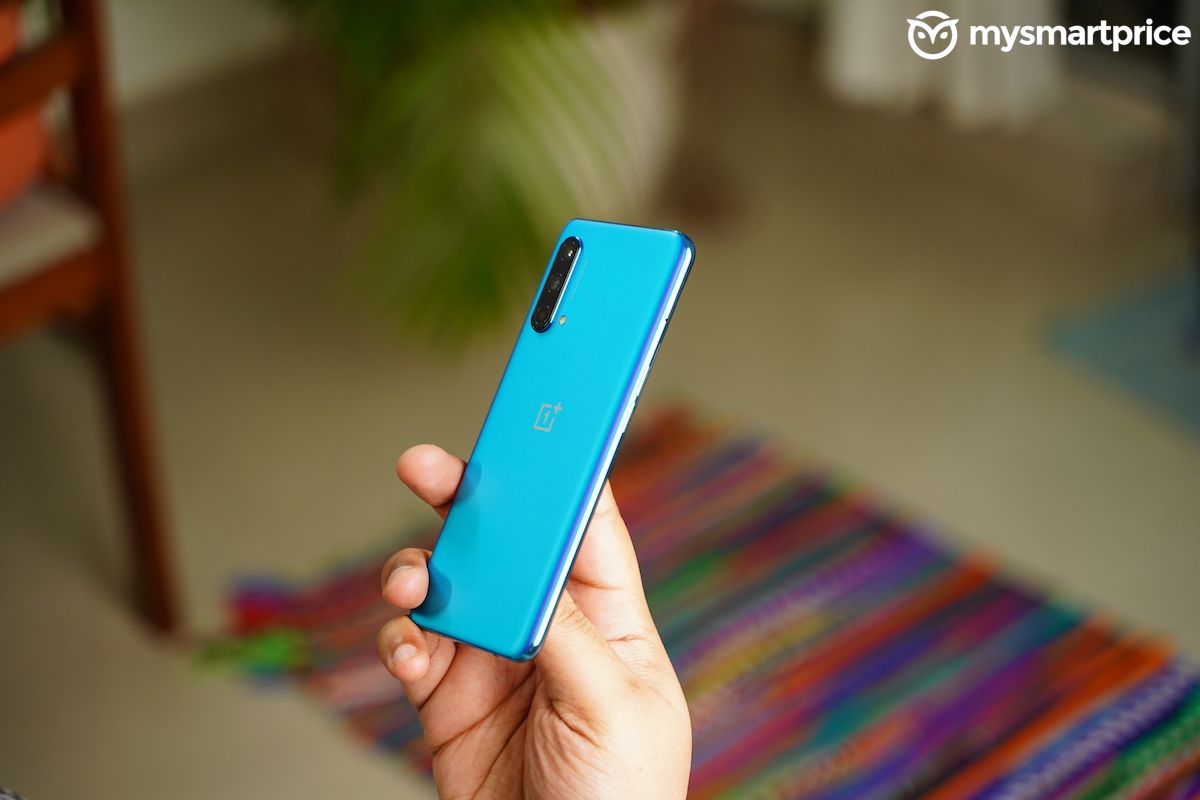 One of my biggest gripes with the Nord CE's design is that it doesn't come with the alert slider. The alert slider symbolises OnePlus smartphones. I get it that the Nord CE is aimed at first time OnePlus buyers primarily but that doesn't mean they shouldn't get a taste of one of OnePlus' most iconic hardware features.

Anyway, the 3.5mm headphone jack makes a welcome return. And, you get Dirac HD tuning as well in the Settings app. I tried it with a few wired earphones and the sound quality was pretty good. It should be able to work well with the lossless tier on Apple Music but not the Hi Res Lossless one, if you are wondering.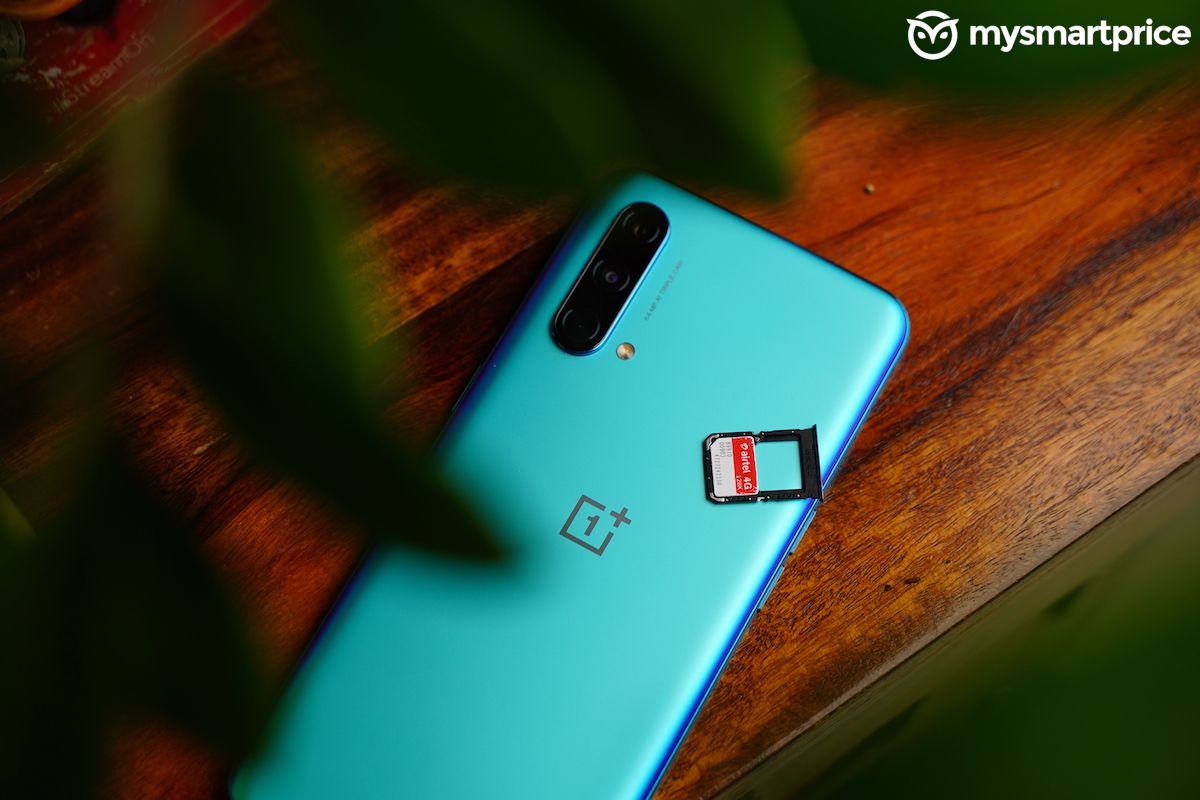 As for the rest of the design, you get a SIM tray that can accept two Nano SIM cards. A USB Type-C port at the bottom along with the single speaker grille. Now, this single speaker is the Super Linear kind and it sounds very loud, and is mostly distortion-free as well. By the way, if you cup the speakers, you'll hear an even fuller sound.
Design-wise, except for the missing alert slider, I quite like the Nord CE 5G. It feels very – cohesive. The Mi 10i does too and it has glass to add to the premium-ness but is on the heavier side. The iQOO Z3's design is not too bad either but it doesn't feel as premium as the other two phones.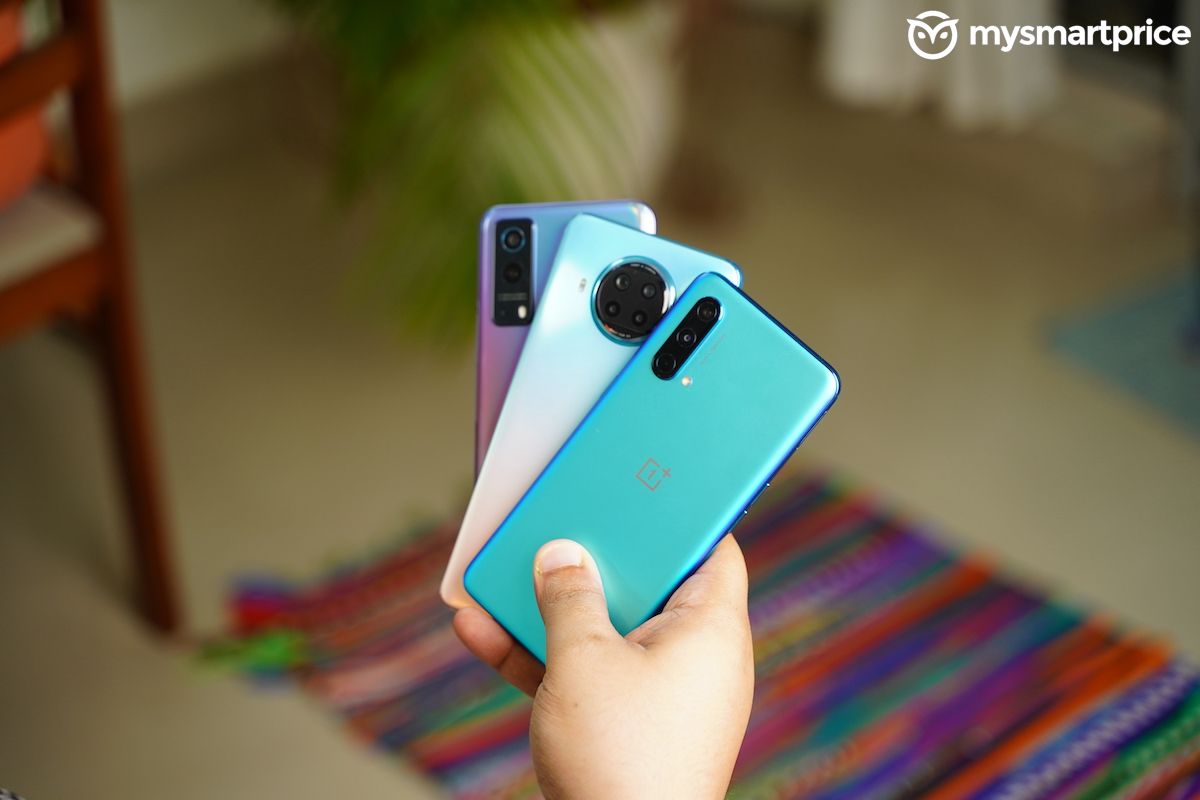 Display
The Nord CE has a 6.43-inch Fluid AMOLED display which also includes the 90Hz refresh rate for smooth motion. Coupled with the software optimisation, the 90Hz smoothness of OnePlus phones is definitely a notch above even some 120Hz panels in this price range. This display can get bright, specifically upwards of 1000 nits in HDR mode and close to 700 nits with the brightness slider pushed to max. Essentially, you can expect great visibility outdoors. As for the scratch and drop resistance you get Dragontrail glass instead of Corning's Gorilla Glass solution. So, there's some cost cutting happening there.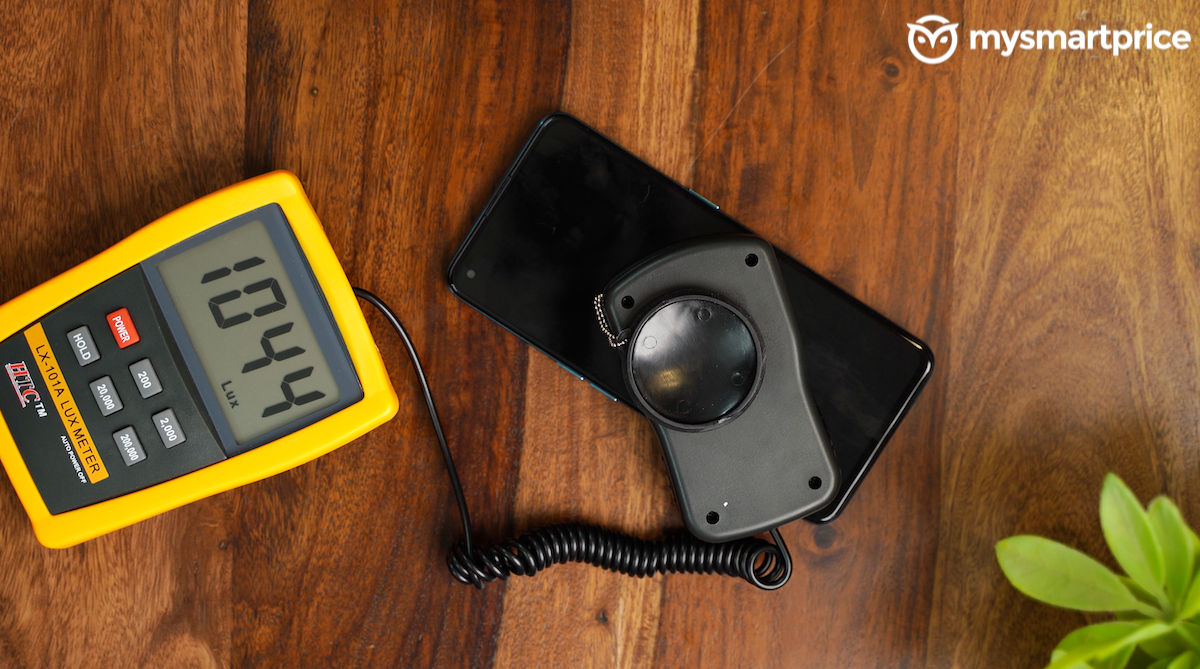 And yes, the Nord CE, unlike many phones in this price range, can also playback Netflix videos in HDR. OnePlus just gets the basics right. The display also includes the in-display fingerprint scanner, which is fast and responsive. The haptic feedback, on the other hand, is not too great and feels super soft.
If you ask me, the Nord CE's display is as good as the one on the Redmi Note 10 Pro/Pro Max, if not better. And, for what it is worth, the display is better than the one on the iQOO Z3 5G and the Mi 10i.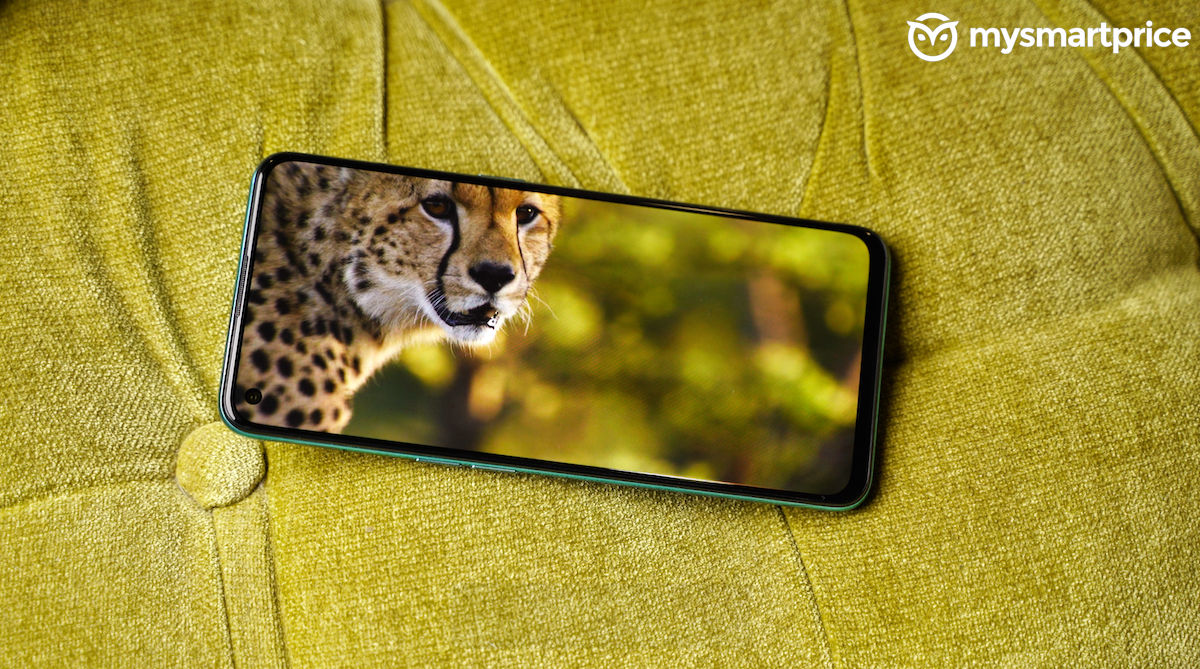 Camera
For the camera performance, just head over to our handy comparison article with the Mi 10i and the iQOO Z3 5G. You can read my thoughts on the camera performance there first and then come back to this review. Spoiler alert: you are going to be massively disappointed.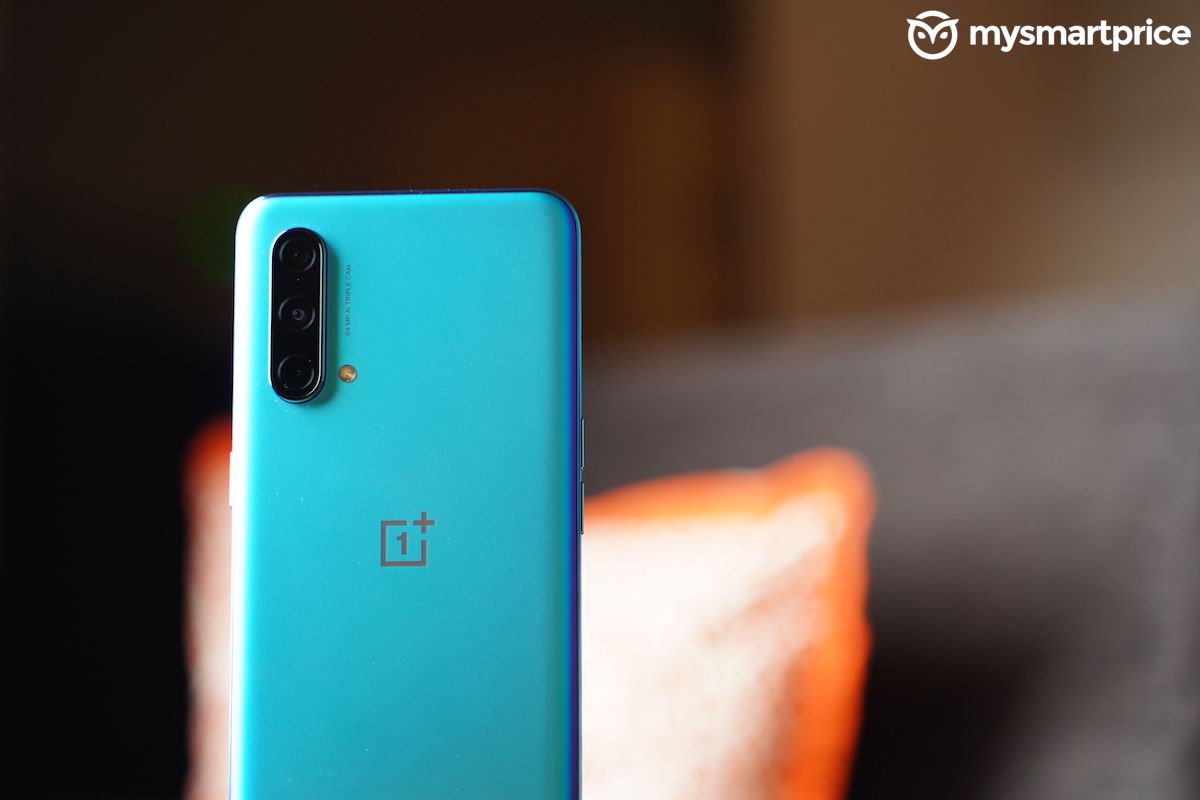 Software
The one reason why I will absolutely recommend a Nord CE 5G to anyone is the Oxygen OS experience. It is by far my favourite skin on top of stock Android. You get a plethora of cool customisation options, and a bunch of actually useful features such as Work-Life Balance and Quick Launch. Moreover, I can't help but admire the attention to detail in UI design and animations. It is just a very polished and slick experience. Plus there's literally no bloatware, unnecessary notifications from first-party apps, or ads.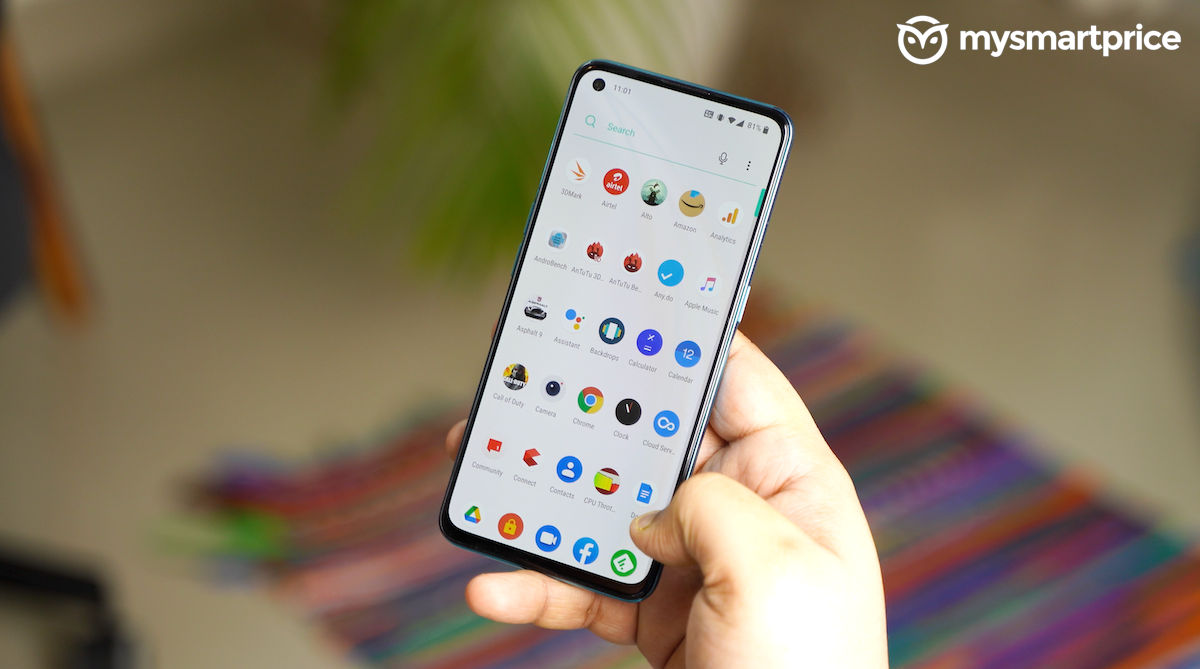 Oh also, in my time with the OnePlus Nord CE 5G, I didn't face the delayed WhatsApp notifications issue. It was a bugfree experience. The only minor gripe I have is that OnePlus doesn't let you bulk remove icons from the homescreen. Otherwise, Oxygen OS is a far cleaner, faster, and smoother experience in this price range compared to MIUI, FunTouch, Realme UI, Color OS, OneUI or even stock Android for that matter.
Performance
The OnePlus Nord CE 5G uses a Snapdragon 750G chip, which is not as powerful as the Snapdragon 765G inside the original Nord. What I can tell you, however, is the Nord CE is as fast as the Nord in daily usage. I faced absolutely no slowdowns in my time with the phone. But yes, this is not the phone to buy for gaming. I could play Call of Duty: Mobile at High and Max, with very minimal heating in my 20 minute test, but as you can tell from our handy chart – the Poco X3 Pro is definitely better at gaming. And, so is the iQOO Z3 5G with the Snapdragon 768G processor.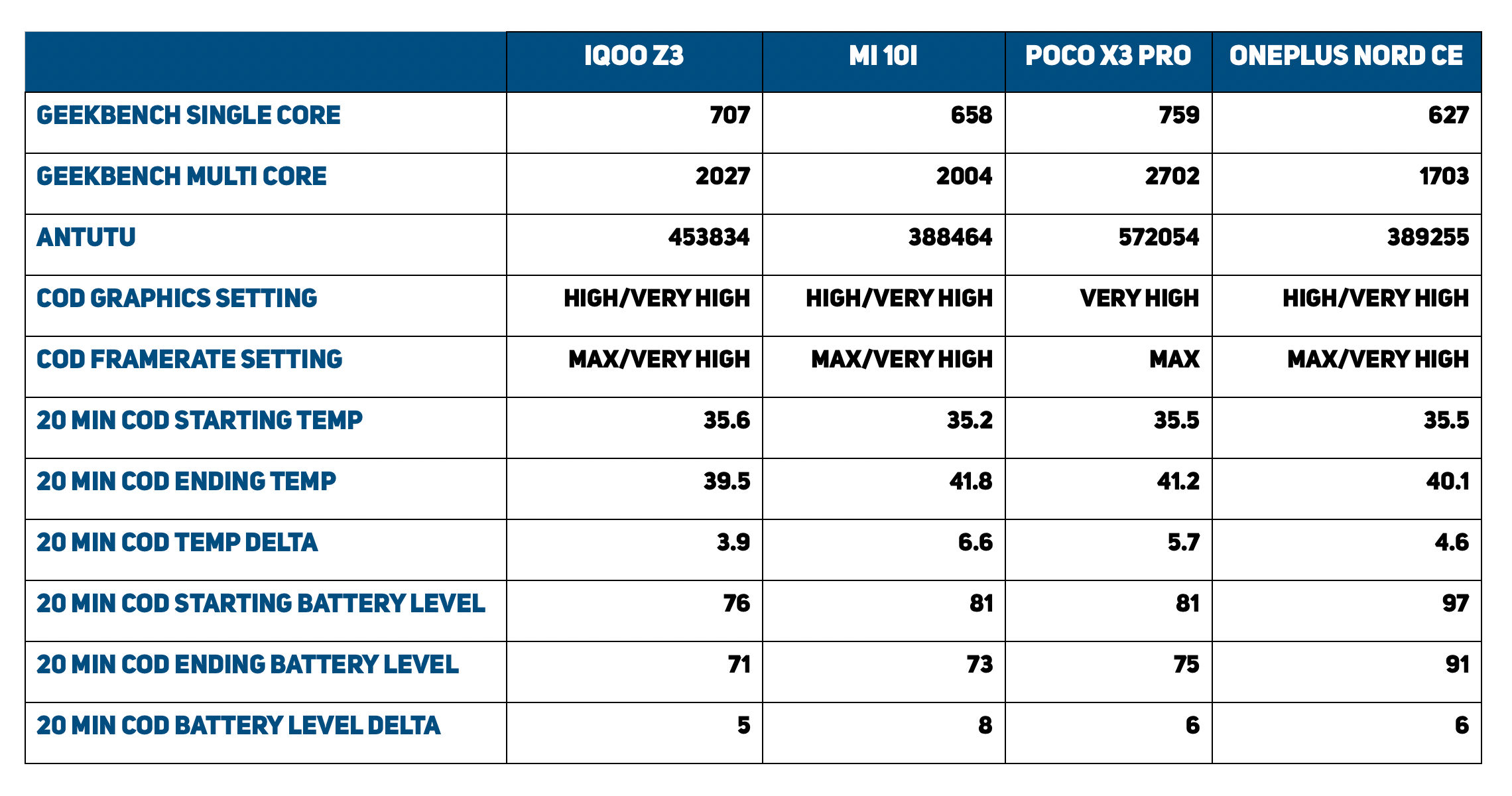 To put things in context, the Snapdragon 750G inside this Nord is actually the third most powerful chip in this price range.
Let's come to the perceived problem of the single 5G band support — N78 –on the OnePlus Nord CE 5G. It is a problem only if you care strongly about Dynamic Spectrum Sharing based 5G, which is basically just a slightly faster version of 4G ,because those bands are not supported. Or, if you travel to countries like Japan or the US often. Confused? We have a very handy 5G network breakdown on our website, which I shall link in the description breakdown. What you need to know is that, for the mid-band 5G implementation planned for India, N78 is more than sufficient because it operates in the 3300-3800MHz frequency range. So, you might want to concentrate on the other features for now. Don't buy into the 5G brand hype in the first place.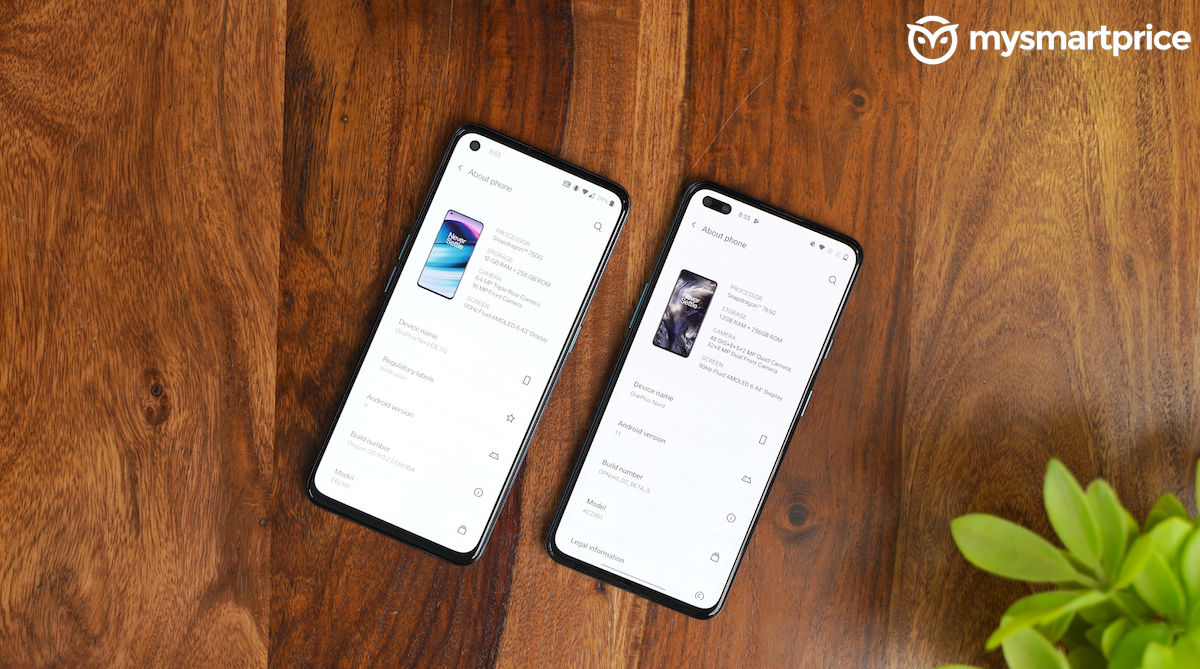 As for the 4G performance of the phone, considering 5G is not here in India, it was pretty damn good. Absolutely stable and reliable. And, you also get support for carrier aggregation, for what it is worth.
Battery
One of the other improvements from the previous Nord, is the Nord CE 5G has a larger 4500mAh battery. This immediately results in fantastic battery life. I easily got over 8 hours of Screen on Time and a day-and-a-half worth of usage from this phone. As for charging, you get support for Warp Charge 30T, and I think there was something horribly wrong with my charger unit. It took me over an hour and a half to charge from 0 to 100. Not once or twice, but multiple times. I've asked OnePlus to figure out the issue. I will add an addendum once I hear back from them.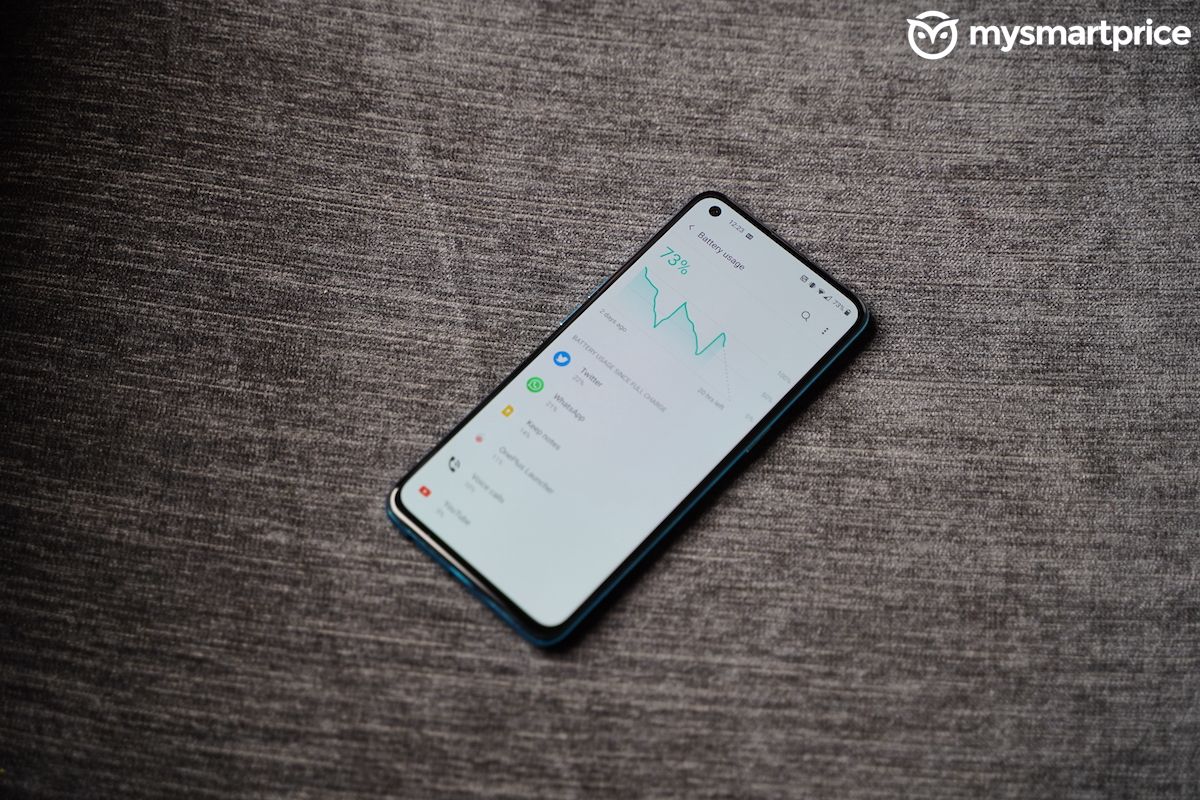 Should You Buy the OnePlus Nord CE 5G?
The Nord CE 5G is yet another clear indicator that OnePlus' DNA is transforming at a rapid pace. You can either make peace with it, or live in denial. As for the Nord CE, this phone's existence is questionable when you have the perfectly good Nord with a Snapdragon 765. I know the original Nord is not easily available anymore but, for the end user, a discount on that phone and more stocks would've been a better alternative. The OnePlus Nord 2 with better specs is really what we need. And, if the rumour mill is to be believed, one is coming soon with Dimensity 1200 SoC, upgraded cameras, and more.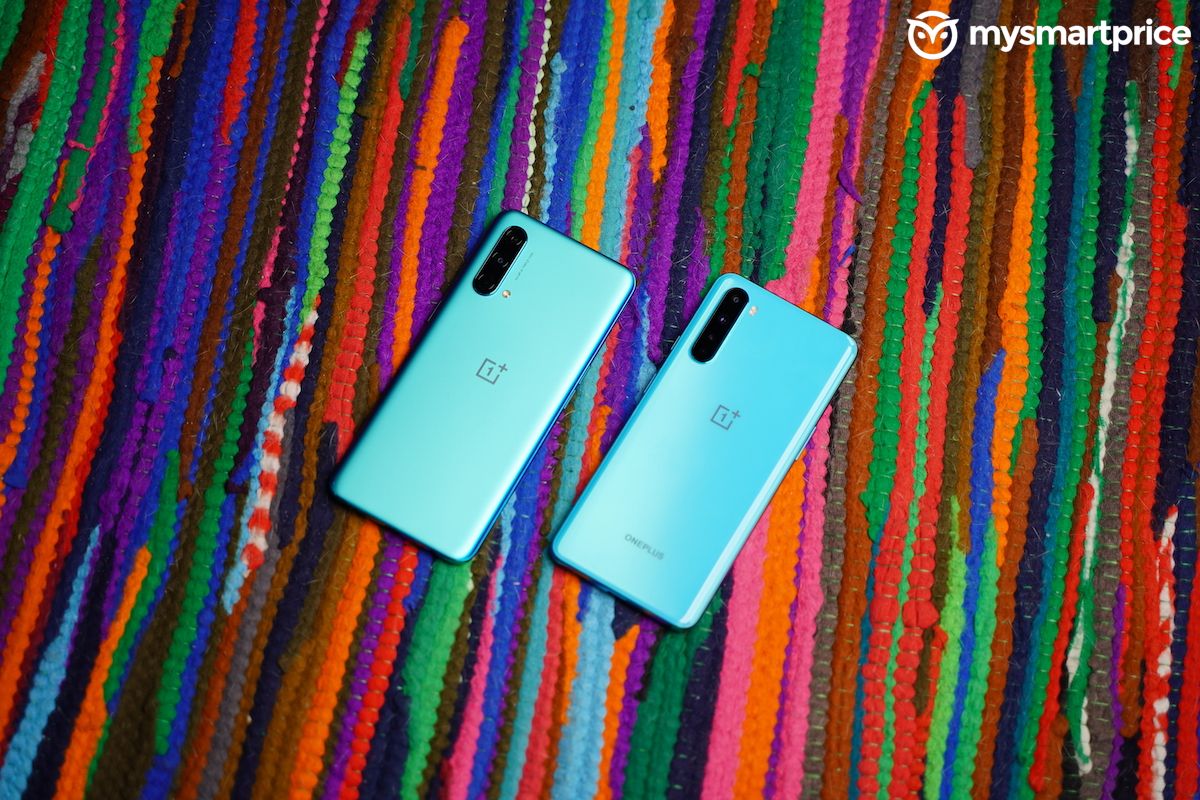 Coming back to this phone, it is actually an above average phone and stands on its own only due to the polished feel that many brands struggle to recreate. How's it compared to the Mi 10i? Well, the display, design, software, are all better on the Nord CE 5G. The Mi 10i should be your pick if you want better cameras, though. Although, the Redmi Note 10 Pro Max continues to be my favourite in this price category, which – by the way – is a very well-rounded device. Especially with that gorgeous AMOLED, 120Hz display and great cameras. But yes, the performance nerds will not be satisfied with a Snapdragon 732G on the phone and Oxygen OS is more fluid and clean.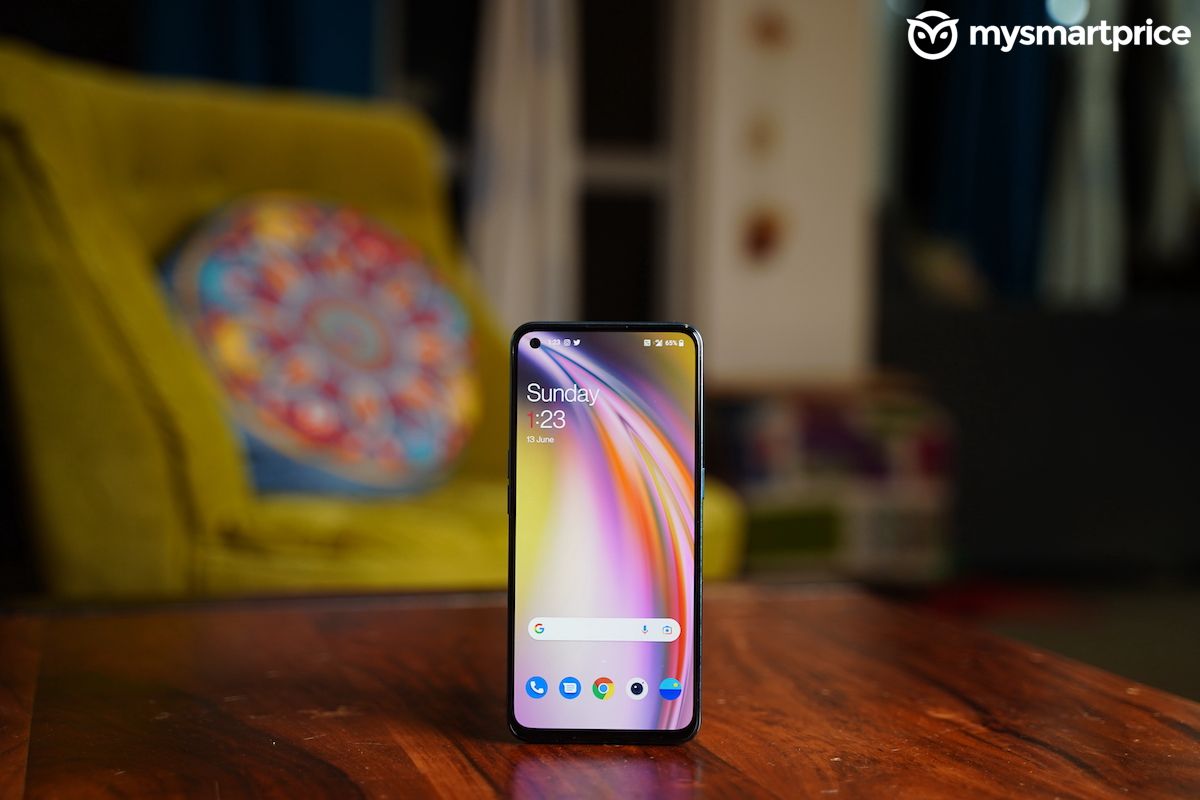 As for the newly launched iQOO Z3 5G, it's a good alternative for those looking for a cheaper, more powerful phone with faster charging speeds. Again, the OnePlus Nord CE 5G beats it in terms of software, design, and display for sure. Camera performance is iffy on both. FunTouch really needs to improve even further. Although, all you care for is sheer grunt, the Poco X3 Pro with its Snapdragon 860 SoC would be your best bet.
So yeah, I hope that helps you make the right buying decision. And, I hope you liked our review.
OnePlus Nord CE
Rs 22,999
Battery Performance
6.8/10
Network Performance
9.2/10
What Is Good?
Slim and Sleek
Oxygen OS
Fast and Smooth
90Hz Display
Headphone Jack
What Is Bad?
Bad Camera Performance
Single Band 5G Support
Warp Charge 30T is Problematic