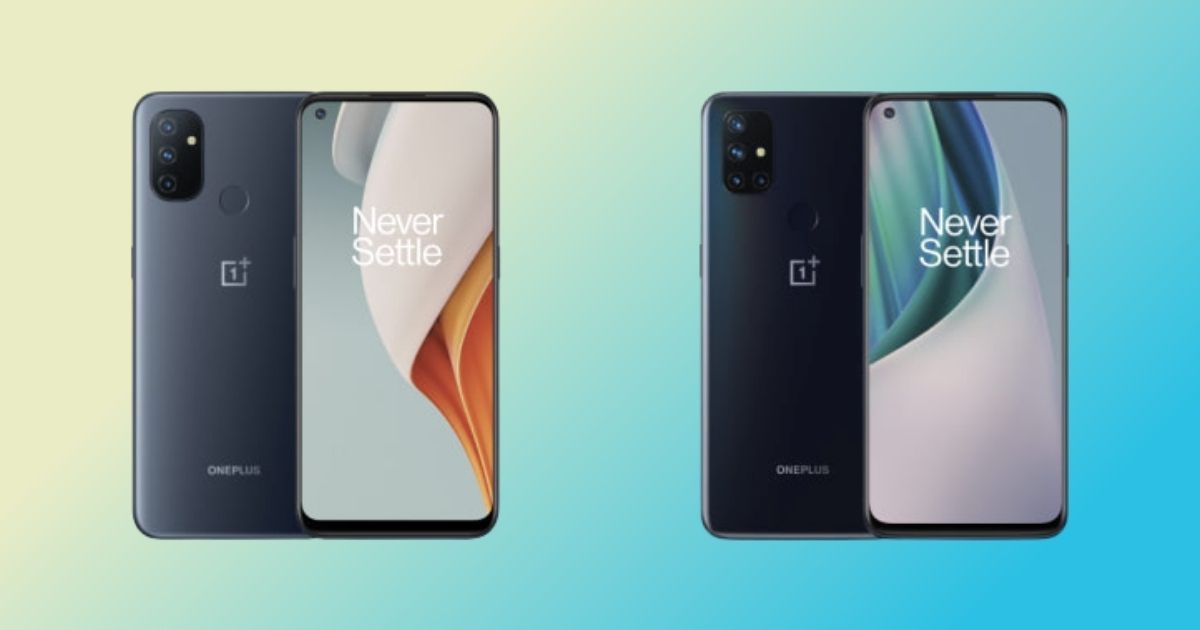 OnePlus made a long-awaited comeback in the mid-range segment with the OnePlus Nord earlier this year. The smartphone brand released a couple of new smartphones – Nord N10 5G, and Nord N100 under the Nord lineup towards the end of last month. While the OnePlus Nord N10 is a mid-range smartphone, the Nord N100 is an entry-level smartphone. In fact, Nord N100 is the maiden entry-level device released by the brand to date. These devices are yet to go on sale in the US and UK, but ahead of the new a new report regarding Android updates for these smartphones has emerged on the web. As per a new report by Android Central, the Nord N10, and Nord N100 will receive only one Android update. So, Android 11 update will be the last update for the OnePlus Nord N100 and Nord N10 5G.
Android 11 Update will be the only Android update for OnePlus Nord N10 5G and OnePlus Nord N100!
OnePlus Nord N10 5G, and Nord N100 run Android 10 based OxygenOS 10 for now, so going by Android Central report, Android 11 will be the first and last Android update for these devices. Additionally, the company has also confirmed that these devices will receive Android security patch updates for 2 years. This is rather very disappointing news for the prospective buyers, as these devices were released a couple of months after Google officially announced Android 11. A OnePlus spokesperson in a statement to Android Central said,
"The Nord N10 5G and N100 will receive one major Android update and a total of two years of security updates. The plan for these two devices aligns with industry standards for smartphones in more affordable price ranges. As always, we will continue listening to feedback from our users and looking for ways to improve the software experience for all OnePlus devices."
To those unaware, OnePlus usually rolls out 3 Android updates to its top of the line smartphones. For example, OnePlus 5, launched with Android Nought (7.1) back in 2017, has already received Android 10 based OxygenOS 10. The company also rolls out three years of Android security patch updates for these flagship devices. The move could potentially affect the sales of the yet to go on sale Nord devices. As OnePlus is amongst the best OEMs out there when it comes to providing long term software support for the devices. This comes at a time when other Android OEMs such as Samsung have started committing up to three Android updates for devices. What do you think about this news? Which smartphone do you use, and how many Android updates have you received on your current smartphones? Do let us know in the comments below.